Great Music Lineup for the Citylife Garden Fair
Get excited folks, we have a fantastic lineup of great music and entertainment for the upcoming Citylife Garden Fair. Great local bands have kindly volunteered to perform for us throughout the day, starting from 11am and ending at 9pm.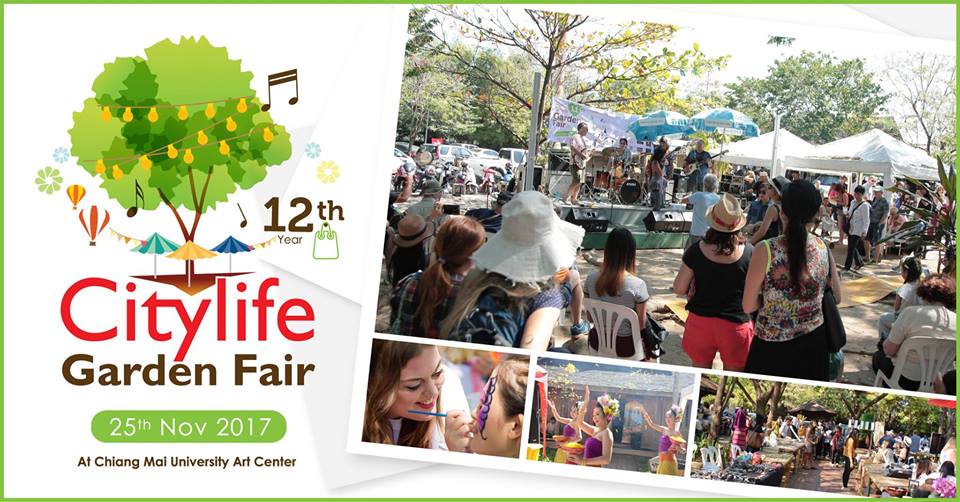 Follow all updates at our events page on Facebook here Citylife Garden Fair 2017 (CMU Art Museum)
This is the lineup:
1. Baby Crazy – Thai Pop and Blues (Nong Tee's band)
3. Backstabbers – 60's covers. Party band.
4. Odd Gods – Modern rock
5. Dead as Disco – Funk/Alternative
6. Rosie and the Lazy Buns – Alternative rock
7. Pi Ba and Toru – Acoustic reggae (Lanna language)
8. Lords of Rock – Metal
9. Summer and the Dutchman – Folk
10. ACeltic – Folk and rock
11. Tuku – Didgeriedoo jam band