Food Trails: The FACES Gallery&Gastro bar
The FACES Gallery&Gastro bar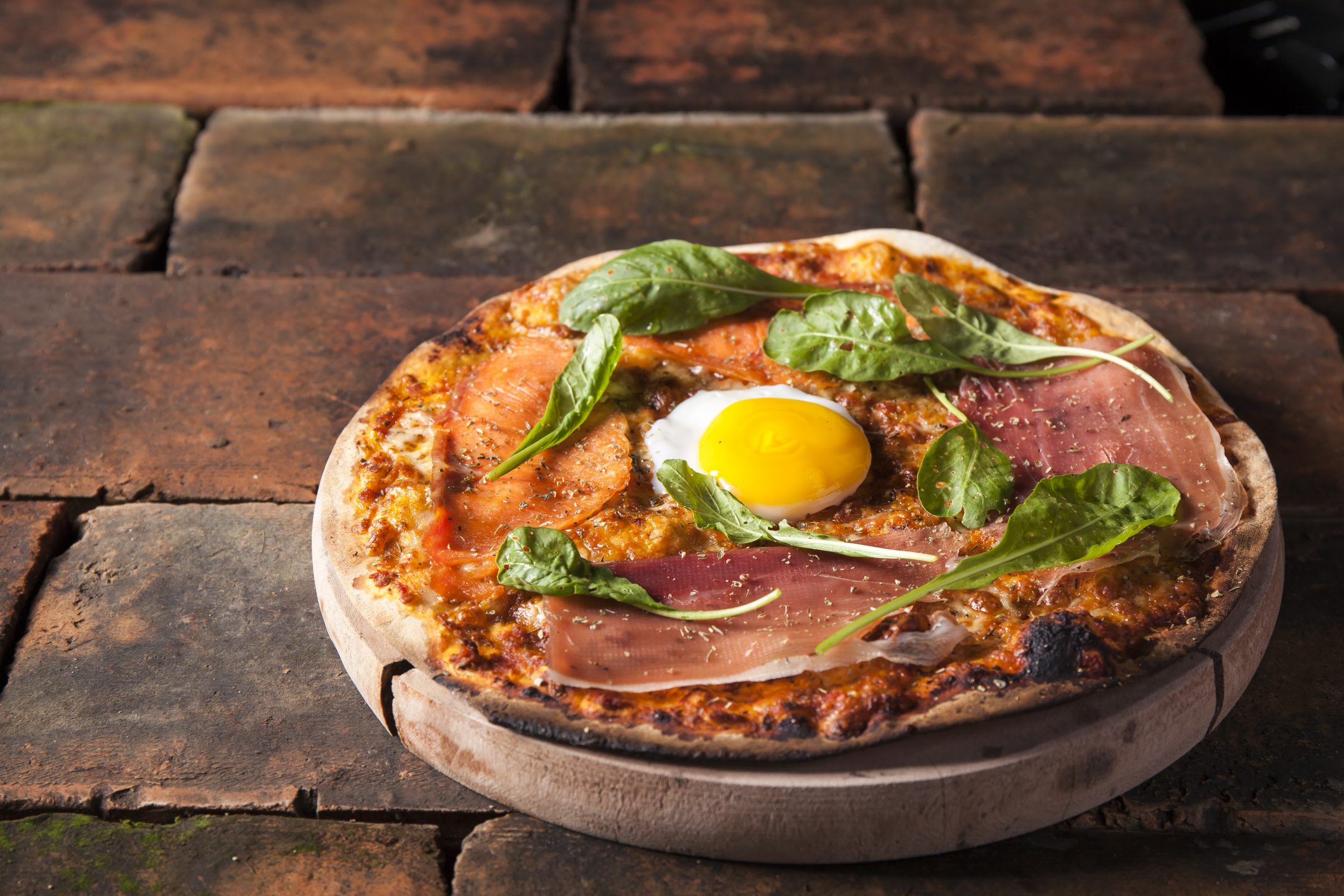 ณ ผืนป่าในใจกลางเมืองเชียงใหม่ ยังมีดินแดนลี้ลับที่ซุกซ่อนความงดงามของศิลปกรรมโบราณอยู่ข้างหลังกำแพงอิฐสีแดง The FACES Gallery&Gastro bar มุมกาแฟ และร้านอาหาร ที่ชวนให้รู้สึกเหมือนเรากำลังหลงทางอยู่ในอาณาจักรขอมโบราณ นครที่เต็มไปด้วยความร่มรื่นของต้นไม้สูงใหญ่ที่มีอายุเก่าแก่มากกว่า 70 ปี หากวันใดที่ท้องฟ้าแจ่มใส แสงแดดจะสาดส่องผ่านใต้เงาร่มไม้ ทอเป็นเส้นไหมสีทองอลังการตา และหลังพืชไม้นานาพันธุ์ประดับไปด้วยงานศิลปะ เทวรูป และประติมากรรมบนฝาผนัง เรียงรายอยู่อย่างสวยงาม
หลังจากชื่นชมความงดงามแล้ว มาเริ่มต้นกับเมนูเรียกน้ำย่อย เมี่ยงปลาทอด ซึ่งประยุกต์มาจากอาหารไทยโบราณ โดยนำเนื้อปลามาชุบแป้งและทอด จนได้ความฟูกรอบน่ารับประทาน เสิร์ฟพร้อมกับใบชะพลู และซอสน้ำเมี่ยงสูตรพิเศษของร้าน จานถัดมาเป็นส้มตำแซลมอน เมนูฟิวชั่นที่ให้รสชาติกลมกล่อมลงตัวระหว่างอาหารไทยยอดฮิต และวัตถุดิบยอดนิยมอย่างปลาแซลมอน แต่หากยังไม่อิ่ม ลองชิมรสชาติสไตล์ตะวันตกอย่าง สปาเก็ตตี้คาโบนาร่า ความโดดเด่นของเมนูนี้ คือ การใช้ไข่ขาวแทนวิปปิ้งครีมสำเร็จรูป มาทำครีมซอสคาโบนาร่าตรงตามสูตรตำรับจากประเทศอิตาลีแท้ๆ  ต่อด้วยพิซซ่าแป้งบางกรอบ ซึ่งมีกรรมวิธีอบด้วยเตาฟืน และมีให้เลือกรับประทานมากมายหลายรสชาติ และโปรดอย่าลืมชิม ชีสเค้ก สักชิ้น หรือเครื่องดื่มเย็นชื่นใจสักแก้วตบท้ายให้แก่อาหารมื้อพิเศษในดินแดนแห่งจินตนาการนี้ร่วมกัน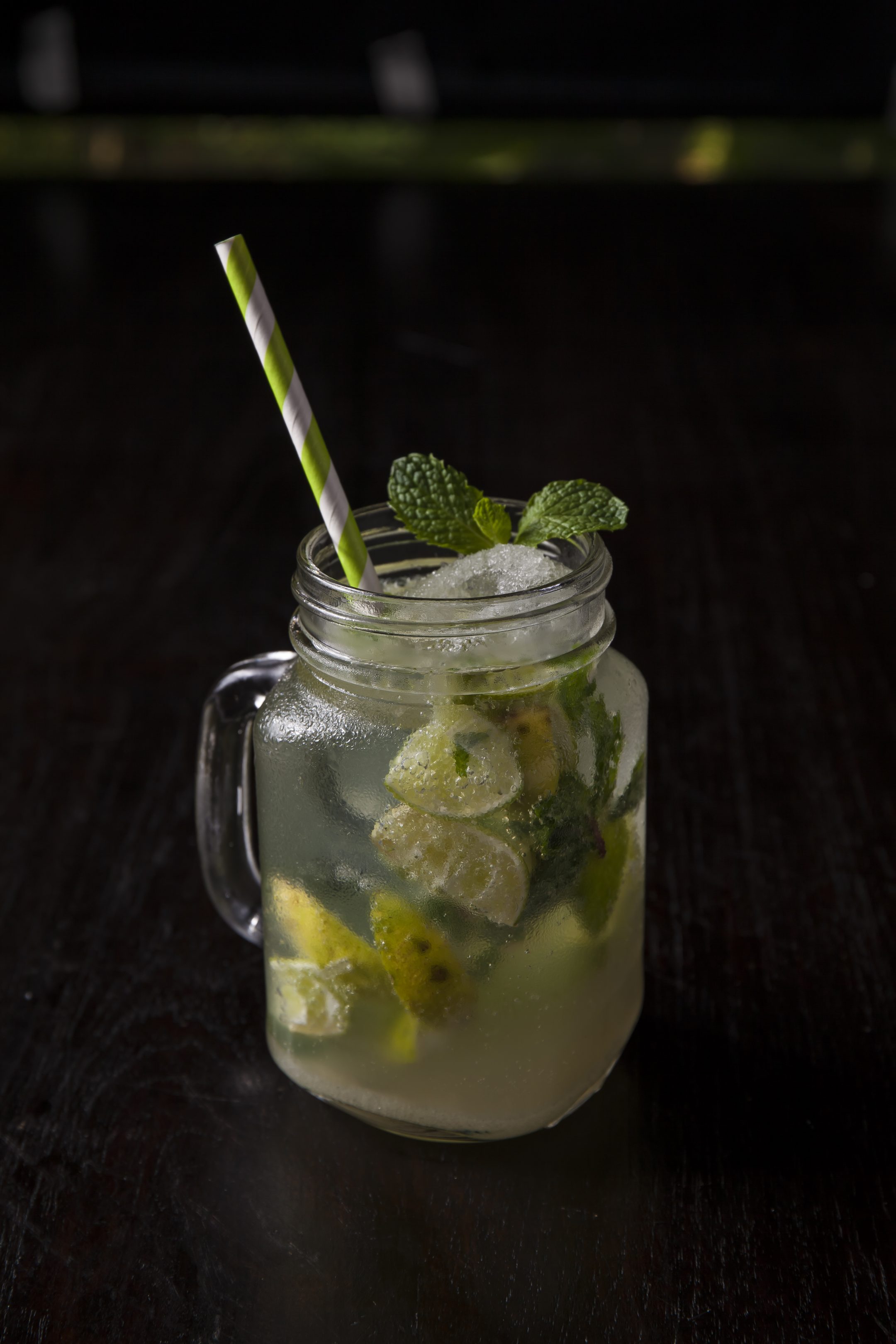 In Chiang Mai's city center is a unique oasis. This mysterious looking restaurant is filled with wounds of trickling water and rustling of leaves from its vast canopies. Eerie Khmer faces peekaboo from behind lush ferns and Khmer motifs and murals line its red brick walls.
Channel your inner Indiana Jones at Face Gallery & Gastro Bar, a restaurant and coffee shop, where dining feels like an exotic adventure back in time.
After taking in the beautiful ambience, turn to the menu and consider ordering an appetiser like the fried seasoned fish, a dish adapted from an old Thai recipe prepared by dipping the fish in flour and frying it until its crisp and served with the restaurant's special sauce. Another great menu item is the salmon som tum, a dish that fuses the delicious flavours of a common Thai favourite with the succulent tastes of fresh salmon. The restaurant also serves western food, such as spaghetti carbonara with egg white in place of cream, thin crust wood fired pizza with many options for toppings, and cheesecake for dessert. To cap it all off, order something from the drink menu to commemorate a special meal in a special place.
The FACES Gallery&Gastro bar
33 ซอย 2 ถ.พระปกเกล้า ต.พระสิงห์ (ร้านตั้งอยู่บริเวณใกล้กับตลาดประตูเมืองเชียงใหม่ ให้เลี้ยวเข้าซอย 2 บริเวณหน้าปากซอยจะมีป้ายธนาคารกสิกร เมื่อเลี้ยวเข้าซอยแล้ว ร้านจะตั้งอยู่ด้านขวามือ)
เปิดทุกวัน 13.00 – 22.00 น.
โทร. 089 009 6969
Facebook: thefaceschiangmai
The FACES Gallery&Gastro bar
33, 2 Lane, Praprokklao road, Phra Singh Sub-District just before Chiang Mai Gate Market
Open: 1pm – 10pm
Tel: 089 009 6969
Facebook: thefaceschiangmai