Find a New Regular
Our nights may be young, as we go to bed, a la Cinderella, at midnight. But we can still fill our happy hours with some good times at great bars and pubs that could casily turn into your regular haunt.
Black Door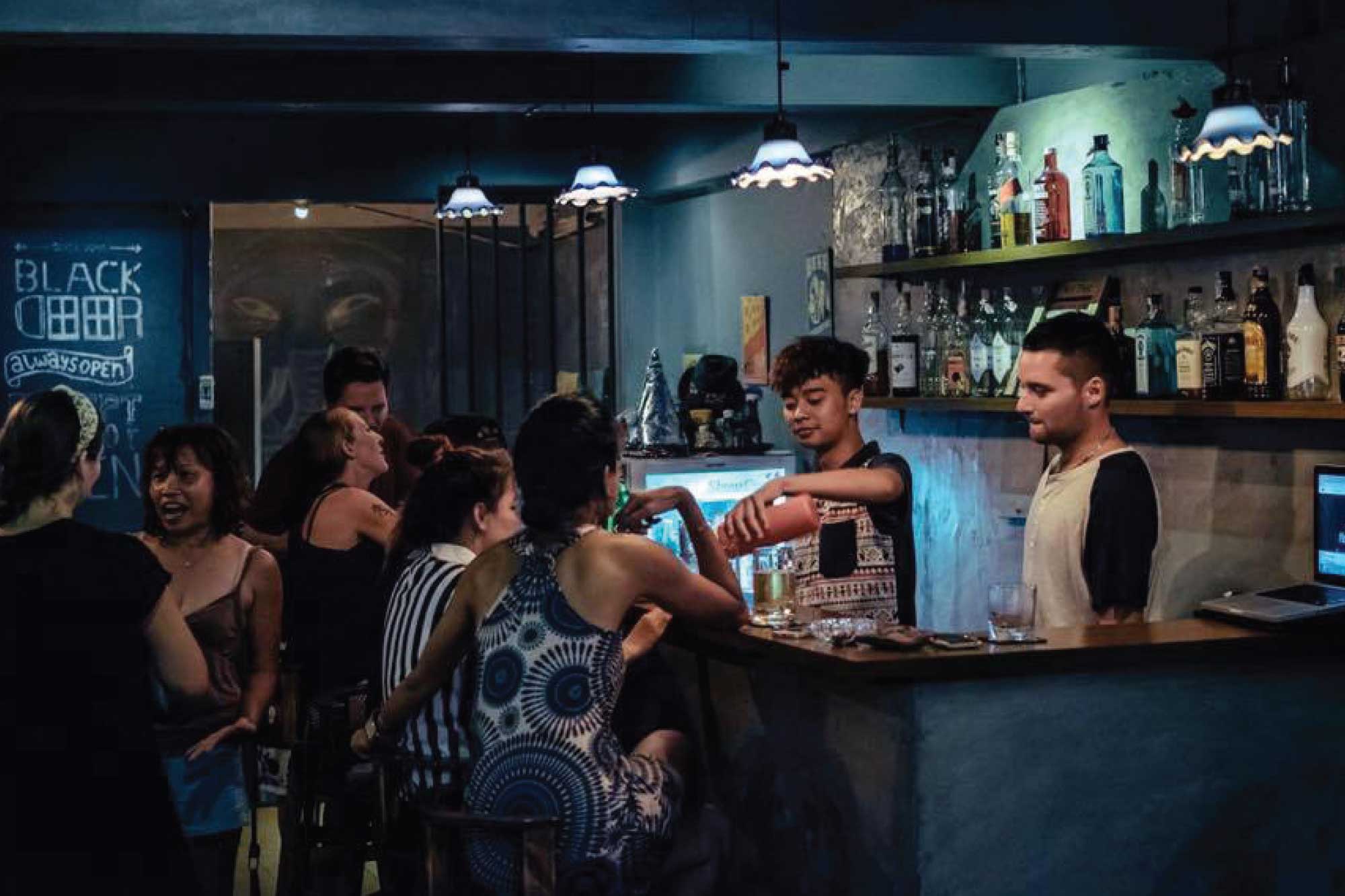 This is a really chilled and intimate little bar, perfect for some fun drinks with friends while kicking back to live music. They have great cocktails and the owner and bartender is super welcoming to all. There aren't many seats, but who cares, crowd in anyway and meet some new people. If you are a budding, or professional DJ you are welcome to get up and entertain the crowd. There is no food served here, but many neighbouring restaurants can deliver some nosh to keep the alcohol from those cocktails at bay. The crowd tends to be young, and a good mix of Thais, tourists and expats. A fun little hangout.
Open 1 pm – 12 pm
17/21 Morakot Road
Facebook: Blackdoor
www.chiangmaiblackdoor.com
088 268 5439
LaMoon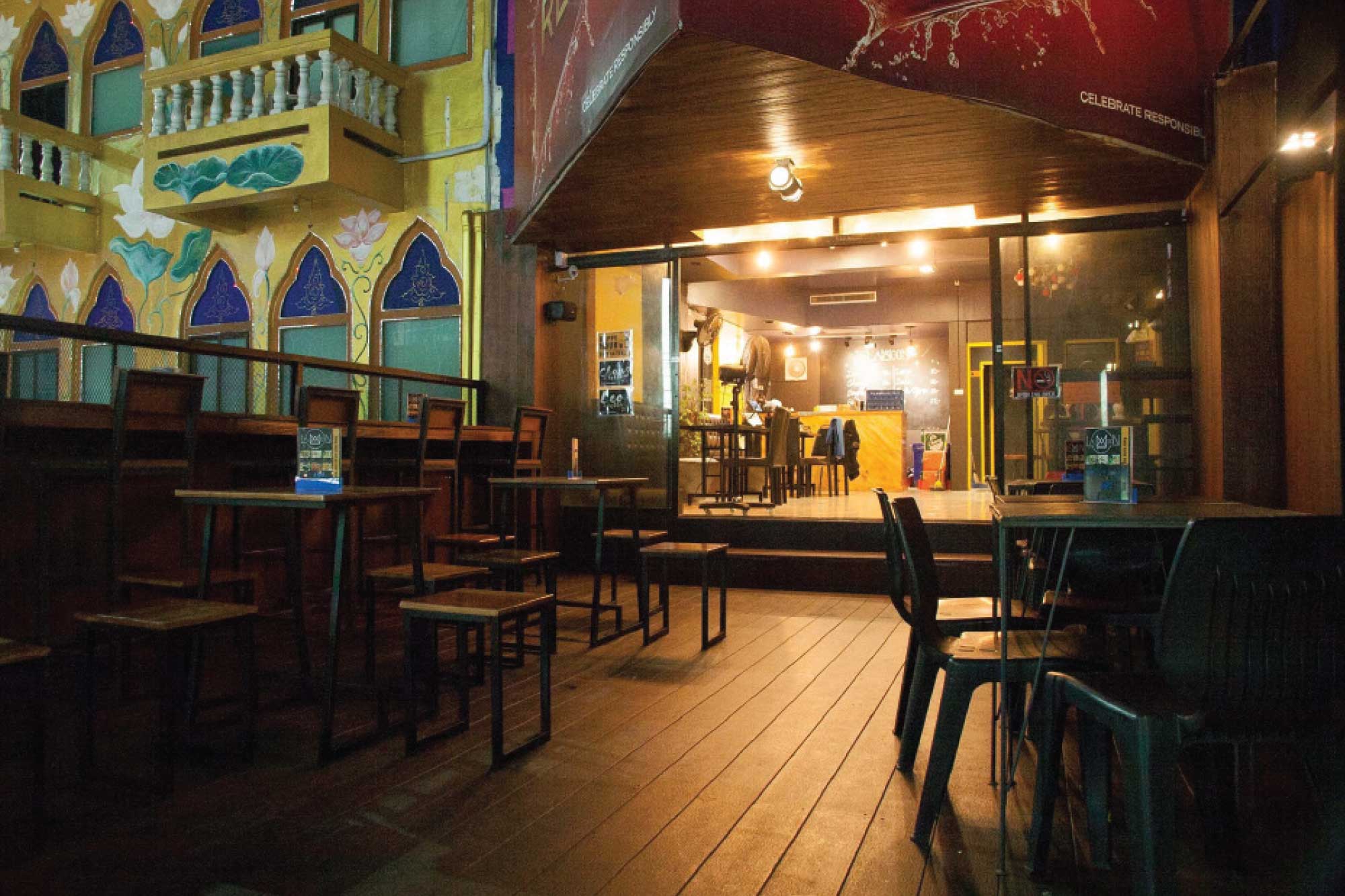 Frankly, this humble little bar is nothing much to write home about, but for those of us who miss Kamrai, the boozeshop-turn-streetside-party which was, sacrilegiously, turned into a McDonald's on Nimmanhaemin a few months ago, this little venue may turn out to be a possible replacement. Set atop the road's lone surviving booze shop at the entrance to Soi 3, a rather steep little staircase will take you to the open aired upstairs bar with views of the street below and malls beyond. Order from the liquor shop downstairs or from a beer and whisky menu and enjoy cheap and cheerful drinks with some basic bar snacks, all at very affordable prices.
Open 5.30pm – Midnight
Soi 2 Nimmanhaemin Road
Facebook: lamoonbar69
091 067 0707
Overdose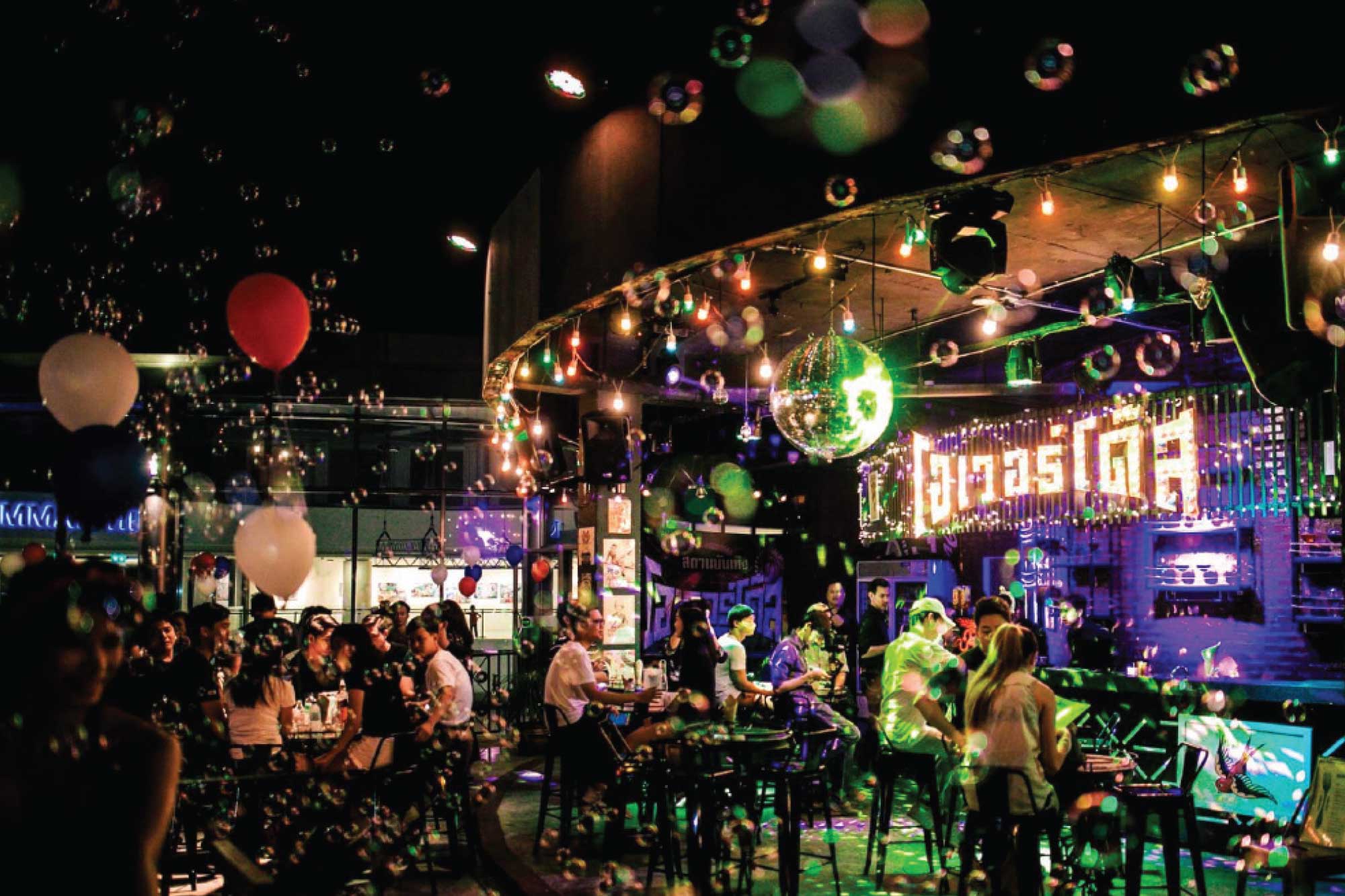 Some of you may remember The Harbour which has now been turned into rubble by a new developer. Well, inside that complex was a bar, and this bar was called Overdose. Despite being forced out by a number of backhoes, they managed to relocate to the top of Maya and have improved beyond what we all thought was possible. Fitted up with their own liquid nitrogen canisters, long bars poised to start a row of jagerbombs and a range of other exciting drinks and shots, this is a great place to really entertain. Banging music every night and surrounded by vintage memorabilia in a dirty garage setting (minus the grease), Overdose has it all. Given the name, watch how much you consume, it really lends itself to a fun boozy night out for all ages.
Open 5pm — Midnight
Nimman Hill, Maya 6th Floor
Facebook: Overdosecnx
095 686 1794