Community Services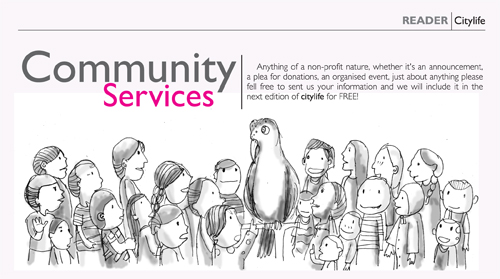 01 The Informal Northern Thai Group
Tuesday 14th September: Hunting Northern Thailand's Snakes on a Motorbike A talk and presentation by Sjon Hauser.
For more information please call 053 117 319.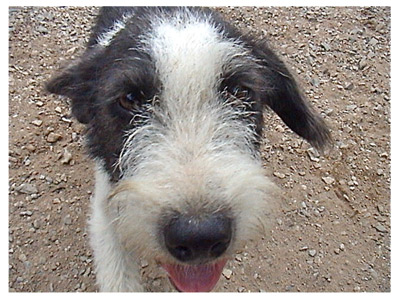 02 Care for Dogs – Dog of the Month – Penny
"Hi, I'm Penny! I'm a real sweetheart!" This little lap dog is so pretty and adorable! She desperately needs some tender loving care but if nothing else, a little food, clean water and a willing lap will do the trick! Penny would be low maintenance and easy to have around in any home with or without children and/or dogs as long as they can be gentle and give her the love she so deserves…Come and get her!
Do you think Penny could be the right one for you? Contact the shelter English (084 752 5255) or Thai language (086 913 8701) to make an appointment to meet her, email: [email protected] or visit the website for further information www.carefordogs.org
03 Nicotine Anonymous
Nicotine Anonymous meets twice weekly (Saturdays and Wednesdays) at 1 p.m. at Building II, rear of McCormick Hospital. Nicotine Anonymous is a non profit organisation.
For more information please call Earl 086 194 6300.
04 Traidhos Three-Generation Community for Learning
Traidhos Three-Generation Community for Learning, formerly Prem Center for International Education, hosts a wide variety of internationally recognised sports academies in Golf, Tennis, Football and Cricket. Students and parents from all over South East Asia are able to take part in these high performance sport academies. In addition, an Organic Farm and Cooking Academy and a Visiting Schools Programme provide a diverse array of programmes to over five thousand students per year. Named after his first son, Traidhos, ML Tri Devakul, a world renowned architect, has returned to his original vision launched in 1997 of creating an education centre that allows three generations (parents, children and grandparents) to live on the same school site. PTIS International School, a fully accredited IB World school provides the anchor for this vision and offers a truly international programme for Pre-K to Grade 12 students. As the largest boarding school in Thailand, PTIS International School offers IB programmes for day and boarding students from over thirty-five nationalities.
www.threegeneration.org