City Sport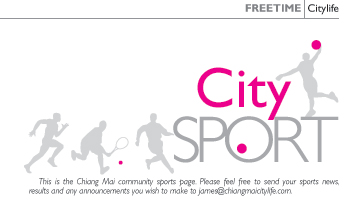 • FOOTBALL
A seven a-side football tournament was held at Prem in November hosted by the Prem Football Academy. Teams from all over Chiang Mai got involved in the two day competition. On the fist day the teams were split up into four leagues of four teams. Only two teams from each league would go through to the knock-out stage the following day.
Farangutans put in two teams. Captain Lee stated that one team was made up of the younger, fitter players who are averse to passing and pretty much any aspect of 'team playing'; while the other team was made up of the older players more attuned to understanding the game and recognising the other guys on the field wearing the same colour. In spite of their positive attributes, and testament to their faults, both teams did not manage to make the second day. The younger selfish team played a fast and altogether irrational game losing 1-0, while the older team played some good football but did not have the pace or the fitness to keep up with the other Thai teams that were made up of mostly 18-20 year olds. Can anyone sort this team out?
• SOFTBALL
Softball starts every Sunday afternoon at 1.30 p.m. on the football pitch at Payap University, and anyone is welcome to join in.
To get on the softball email list please contact [email protected]
• GOLF
The Prem Golf Academy – Short Game clinic at Stardome
Driving range: Chip Shot, Chip-Pitch Shot, Pitch Shot. Sunday, 20th December 9 a.m. – midday, 500 baht per person, 12 years to adult. Please call or email for reservations at [email protected] or 053 301 500 (ext 5415).
Little Man Competition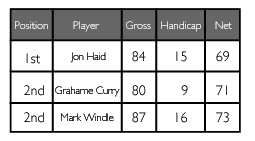 For more details contact www.theroyalleague.com
• TENNIS
The Prem Tennis Academy has started a new programme called Ladies Wednesday Social Tennis – featuring cardio-tennis.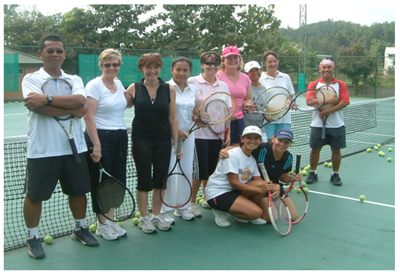 The Wednesday social schedule includes about 45 minutes of Cardio Tennis after which the players will receive some effective tennis tips and then finish the morning with some fun doubles play.
Every Wednesday during school terms, 8:30-10 a.m. at Prem Tennis Centre.
Free for all Prem parents/residents. Guests: 150 baht
For more information call 053 301 500, Ext. 5416 or just show up to try a class!