City Sport

[right]

[/right]
The softball league is now looking for new players. The Chiang Mai Softball League plays every Sunday afternoon at 13:30 at Payap University. They have gloves, bats, balls . . . and occasionally, beer. The games are pick-up, and all ages and levels of ability are welcome. They have been around for almost four years and it's been a great success, so if you have a spare afternoon, go out and give it a try! For more information, please visit Chiang Mai Softball @ Facebook, email [email protected] or phone 081 033 8744.
[right]

[/right]
The Farangutans played few games of late, this being the quiet season for football. One result they are proud of is finally beating Suthep FC. Score 2-1.
[email protected]
Chiang Mai Football Club (CMFC)
As Chiang Mai football is becoming very popular of late, with the team's home games drawing thousands of fans to the 700 Year Stadium _ including many foreign fans we've decided to give you the league and the month's fixtures. The league consists of sixteen teams, though space prevents us from printing it in its entirety.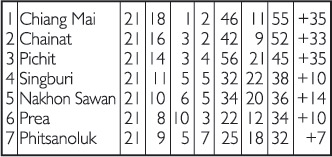 Fixtures:
01 August
Chiang Mai FC VS Nakorn Sawan FC
07 August
Phitsanulok FC VS Chiang Mai FC
14 August
Chainat FC VS Chiang Mai FC
21 August
Chiang Mai FC VS Phayao FC
29 August
Petchaboon FC VS Chiang Mai FC
Kick off 5 p.m. Admission 30 baht.
www.thaileaguefootball.com
[right]

[/right]
July's Little Man Competition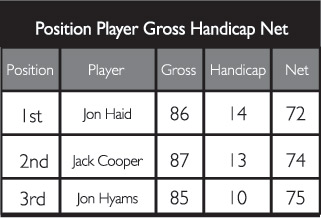 www.theroyalleague.com