A Charming Train Ride
We were invited to go on a ride. It has been a while since we had been on a train and we were seriously looking forward to it.
In the morning, as the soft rays of sun shone on the charming old train station, a group of Lanna dancers performed a cultural show for us before ringing the brass bell, signaling our departure. The train began its painful pull out of the station at 9.15am from Chiang Mai Railway Station heading towards Tha Chomphu Railway Station in Lamphun. As we were gently swayed from side to side on the comfortable new seats, we were entertained by a live band singing ye olde songs and cowboy country music. The organisers had us playing bingo and quoits and we were given some old fashioned toys to play with as we chugged along towards Lamphun where we stopped for a visit at the iconic Tha Chomphu Bridge and enjoyed eating local snacks at Kad Mua Market. Continuing on, we arrived at Khun Tan Railway Station for lunch, taking lots of pictures, before stopping off at Lampang station for a brief spell.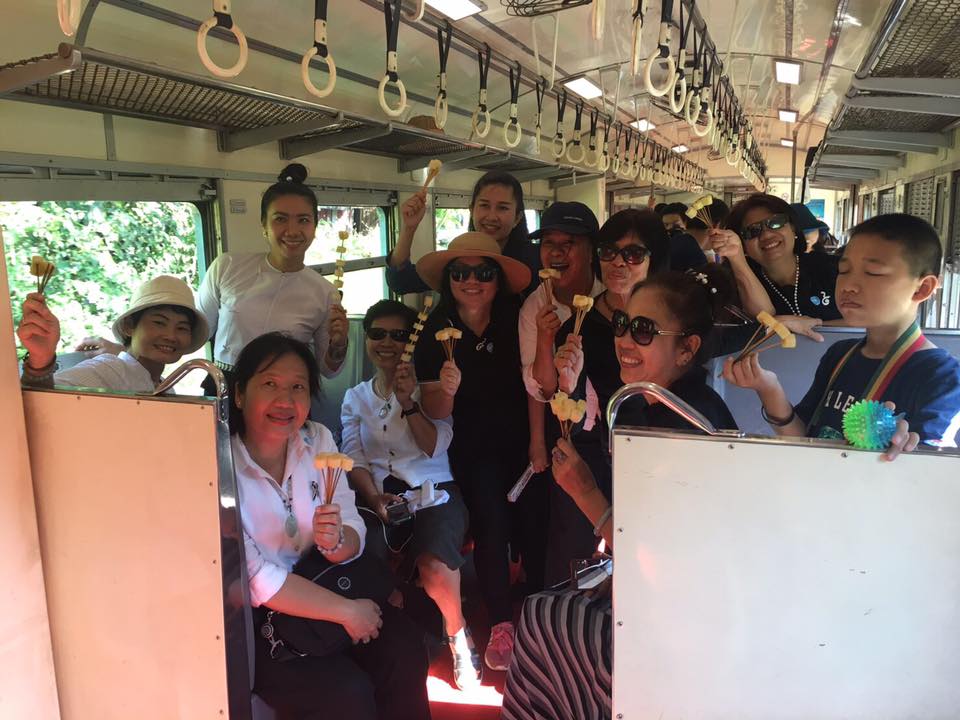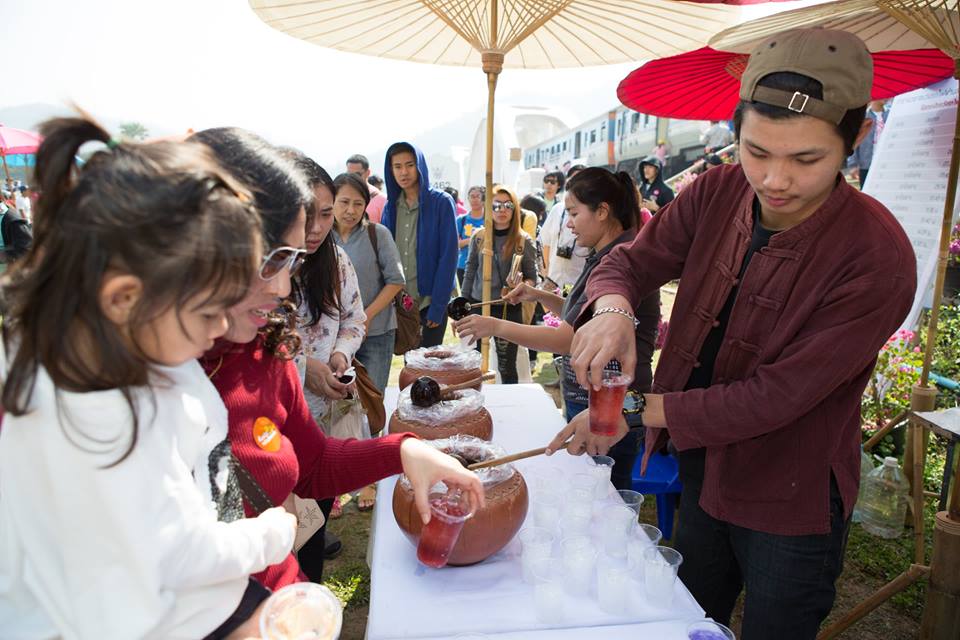 The trip from Chiang Mai to Lamphun is a short half hour to forty minutes and it is a further hour to Lampang. The round trip took about six hours and was a wonderful day out full of pretty scenery, great country side, charming entertainment, lovely little stops and great Kodak moments. We highly recommend this trip for those wanting a different and unique experience.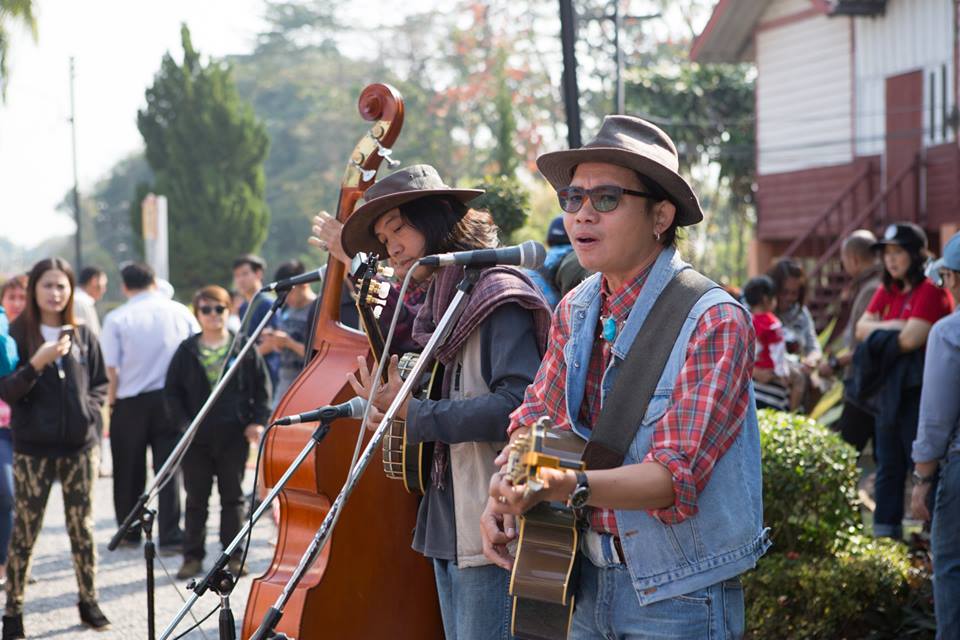 Thank you to the State Railway of Thailand, The Tourism Authority of Thailand, The Ministry of Tourism and Sports, Chiang Mai City Hall and Lampang City Hall for inviting the Chiang Mai press along for the second year to take a gentle train ride from Chiang Mai to Lampang to promote this old fashion form of tourism.
Join the next journey on December 24th-25th, January 14th-15th of 2017, January 28th-29th of 2017, and February 11th-12th of 2017.
Package A: a one day trip costs 699 baht between December 2016 and February 2017 including travelling in the Lampang city and Kad Kong Ta Market.
Package B: a one day trip costs 249 baht including travelling at Lampang Luang Temple.
Package C: 149 baht for a single journey.
For more personalised packages please contact 098 235 6995.
For more information or reservation calls 093 139 8931, 08 1603 0929 or visit Facebook at www.facebook.com/northern.train.travel/.