Valentine's Day Events 2017
Valentines 2017 will be a special year, with places across Chiang Mai packed with special offers for two and even treats for those single people out there too! The month of love is upon us, lets make it a good one!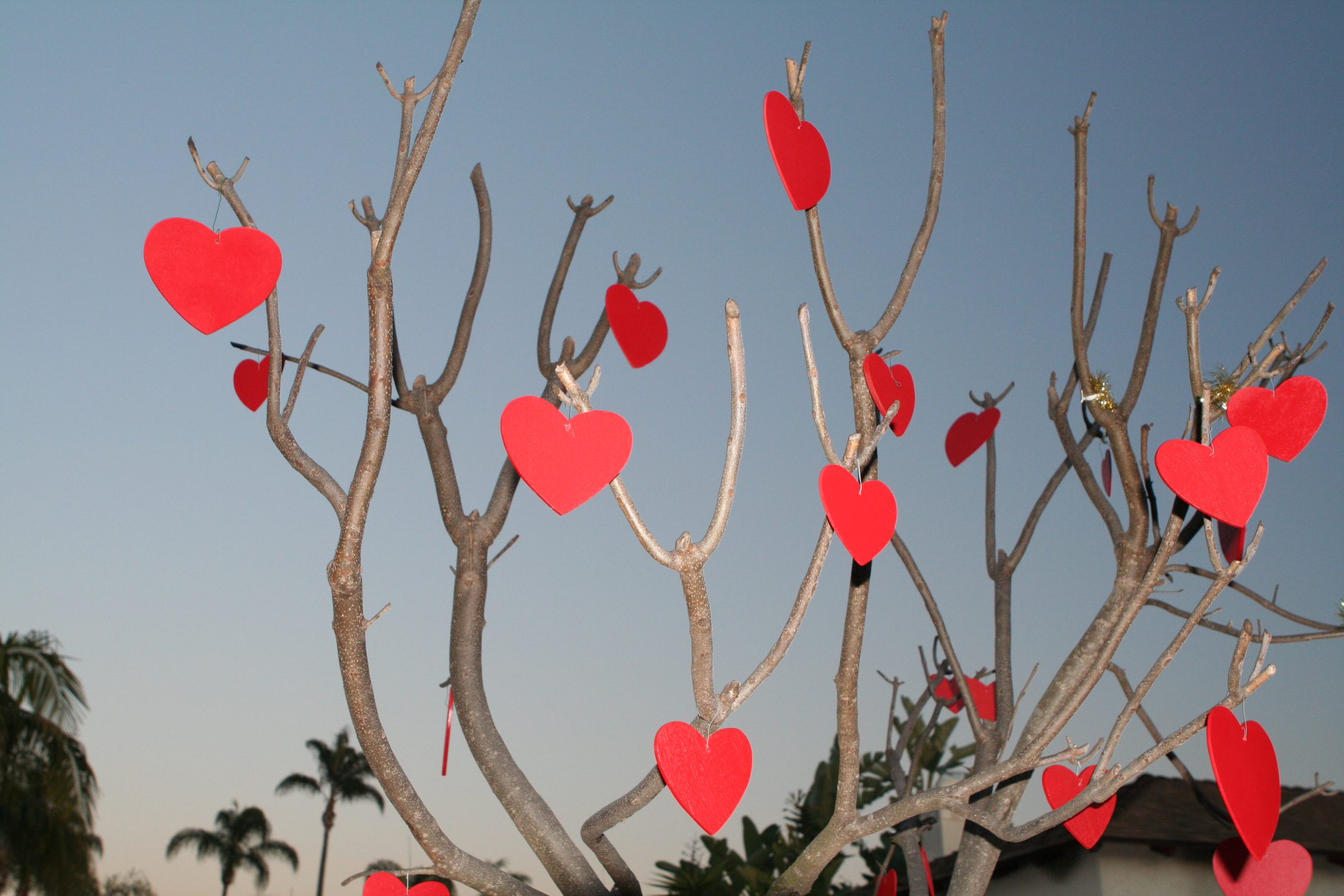 Favola Valentine's 04-Course Dinner for Couples
10th – 14th February
@ Favola, Le Méridien
Tel. 053 253 666 or
[email protected]
Favola Valentine's 04-course dinner, price 3,999 baht for couples (including a bottle of Sparkling Wine) and 1,999 baht per single diner (including 2 glasses of Sparkling Wine). Your meal starts with a lobster salad, first course of cream soup with black truffle + quail eggs or risotto with foie gras, main course of wagyu beef cheek or snow fish, followed by a fine finale of spicy dark chocolate semifreddo. Favola is open daily from 5pm – 11pm.
Latin night & Valentine Party at dusitD2
11th February
@ L room, dusitD2 Chiang Mai
Tel. 053 999 999
[email protected]
Single? Need to find the date? Party with them…. You never know what you will find! Be naughty on this valentine! Put on your dancing shoes and drink-till-you-drop with fine wines, creative cocktails mixed by award-winning bartenders. Dine- Drink- Dance to make your night out a fantastic one and dusitD2 Chiang Mai is the best place to be for all party! From 7pm – midnight. Free entry and the special valentine mocktail & cocktail starting from 99.
Special Pre -Valentine's Music Party at Sabaidee Santitham
13th February
@ Sabaidee Santitham Restaurant and Pub
www.sabaidee-santitham.com
This coming Monday night. Please join them for wonderful evening of western musical love songs from the past as well as current Thai love ballads. Also we have our lucky draw for fabulous prizes!! Mr. Noland on keys and Khun Ken on vocals will serenade you with songs from the 70's to the present. Enjoy the magical atmosphere of Sabaidee Santitham with water features and elegant lighting along with delicious Thai and western food at affordable prices. Music starts at 7pm with Thai Music and Western Music starts at 8 pm. The restaurant closes at 11pm. For more information, please call 091 852 1129, English or 081 885 1329, Thai.
Show Your Love on Valentine's Day at NA NIRAND Romantic Boutique Resort
14th February
@ NA NIRAND Romantic Boutique Resort
Tel. 053 280 988, 092 959 1749
[email protected]
Let's date under the canopy of a charming giant tree beside romantic view of ping river with the "Say I LOVE YOU", a six course of special set menu at only 2,222 baht net per couple with 2 complimentary cocktails and Free Gift by "TIME Riverfront Cuisine&Bar" from 11am, only on 14th February 2017, or order any regular dish and get a Free Valentine's Day Dessert. Regular opening times: 6.30am – 10pm.
Love is Delicious at Duangtawan Hotel
14th February
@ Marco Polo Restaurant, ground floor, Duangtawan Hotel
Tel. 053 905000 ext. 3227
Let's celebrate the day of love with your loved one, friends and family with our Thai-Italian fusion, BBQ & Seafood Buffet Dinner. Special for Valentine's Day : Buffet includes a bottle of wine only 1,500 baht net for couple and 750 baht net per person includes a carafe of wine. Introducing Romantic Cocktail: Sweet Kiss only 129 baht net and Mocktail: Pink Love only 99 baht net. From 6pm – 10.30pm.
Valentines Night at Anantara
14th February
@ Anantara
Tel. 053 253 333
[email protected]
Romantic Peruvian Valentine Dinner 7pm- 10pm. Discover Latin passion in serene waterfront luxury. An exclusive first in Chiang Mai, this uniquely romantic night welcomes you with a Valentine cocktail by mixologist Dr. X.Relax to a harpist serenade as their talented executive chef from Peru proudly presents a gourmet three-course menu of inspired Peruvian creations. Select your ideal flavours from a choice of dishes per course. Seductive starters include 'seared scallops, grilled prawns and spicy Peruvian cream'. Main affairs tantalise with 'wagyu beef marble #4 tenderloin in smoky Peruvian saltado sauce with pomme neuf'. Dessert indulgence features a 'Strawberry filled coulant, coconut ice cream and strawberry ginger coullis'. 4,000++ baht including a rose for every couple.
Valentines Dinner with Nanny Service in Nics Restaurant & Playground
14th February
@ Nics Restaurant & Playground
Tel. 087 007 3769
www.nics.asia
Live a life like "Bordeaux&Popsicle" and book your Valentine's Table with them. 4 Course Set Menu 1,680 baht per person, including drinks, a glass of bordeaux and Valentines's Nanny Service (in our garden, 5-9pm incl. food, drinks and popsicle for the kids from the age of 3-12). From 5pm to 9pm.
Valentine's Day at Rustic and Blue Farm
14th February
@ Rustic and Blue Farm
6 course dinner including free flow wine, cocktails and craft beer. 5pm – 6pm cocktail hour, 6- 10pm dinner 2,000 baht per person – menu includes Grilled Octopus and Thai Spinach, Braised Duck with Goat Cheese Dumplings, Roasted Rack of Lamb and much more – RSVP www.rusticandblue.com or check out their facebook page. (https://www.facebook.com/rusticandbluechiangmai/)
Living Love Party (Saint Valentines Blood) at Lost Lounge Vegetarian Food & Drink
14th February
@ Lost Lounge Vegetarian Food & Drink
Sinners and Saints attention!!! Calling Chiang Mai Travelling Demons, Angels, Witches and Vampires! Living Love Party!! (Valentines Party) Maybe you Love Yourself!? Maybe you Love Your Partner!!!?? Maybe you Love your Dog!!?? Or Maybe you just Love it All!!!
Angels! Demons! Vampires and Witches, come Dressed as whatever you feel. From 7pm onwards https://www.facebook.com/events/697649203737591/
Valentines Night at Ratilanna Riverside Spa Resort
14th February
@ Ratilanna Riverside Spa Resort
Tel. 053 999 333
[email protected]
Romantic & Memorable Love Song With Mini Concert "Maleewan Jimena" 6pm to 10pm at River Lawn Includes: 5 courses Western set dinner Only at 4,999 baht net per couple. And 2,999 baht net per adult Get Lucky! Win a voucher RatiLanna Spa package "Spa Lover".
Valentine's Day at Le Crystal
14th February
@ Le Crystal
Tel. 053 218 059, 053 218 060 or 084 177 6599
E-mail: [email protected]
www.lecrystalrestaurant.com
Enjoy a romantic five course set dinner menu 2,400 baht net per person. Includes glass of rose sparkling wine and valentine souvenirs.
Valentine's Day at Four Seasons Resort
14th February
@ Terraces Restaurant
Tel. 053 298 181
[email protected]
Terraces Restaurant treat your special loved one to a romantic dining experience with a terrific 4-course set menu priced at 2,500++ baht per person for food only. Romantic Dinner in various resort areas, try gastronomic fusion set dinner in a romantic settings with caviar, foie gras, lobster and wine pairings set in one of the resort's most romantic areas. Priced at 8,600++ baht per couple for food only or 13,000++ baht per couple with wine pairings. Movie Theater with children's buffet is also available. From 6pm – 10pm.
Gourmet Club members enjoy 20% discount. *Prices are subject to 10% service charge and applicable government tax.
Valentine's Day at Imperial Mae Ping Hotel
14th February
@ Imperial Mae Ping Hotel
Tel. 053-283900 # 7028
Feel the magic of the moment! Enjoy our specially crafted 5 course set dinner menu in the romantic ambience of Garden Bar. Price 1,900 baht per couple. Dinner Served at 7pm – 9pm. Choice of main course salmon filet with a fine red curry sauce served with lemon grass rice timbale and vegetable bouquet or chicken breast filled with olives and ricotta cheese on white wine – wood ear mushroom crème sauce and accompanied by spinach fettuccine or slices of imported beef tenderloin accompanied by sesame – duchess potatoes and vegetables in Filo pastry.
Valentine's Dinner at 137 Pillars House
14th February
@ 137 Pillars House
Tel. 053 247 788, 081 783 8764
[email protected]
From 6.30 pm onwards 3,600++ baht per couple *Prices are subject to 10% service charge & 7% VAT. Be seduced by an exceptional evening created exclusively for love birds like you, starting with a glass of special cocktail "Love Elixir" and followed by an indulgent Set dinner. Become enchanted by the tunes performed by resident pianist in the historical 137 Pillars House. Let them help you make your dreams come true. Share a romantic evening with your loved one and let them be your hosts.
Valentine's Day at Cmor Hotel
14th February
@ Cmor Hotel by Andacura, Nimman, Chiang Mai
Pork cheek hanglee quesadilla served with a ginger-peanut curry cream sauce, wild mushroom cream soup with fresh scallop-truffle wonton, pan-seared Tasmanian salmon with potato-mash, Japanese wasabi cream sauce and organic lime butter and your choice of ice cream. Price is 599++ baht per person. From 12pm – 10pm.
Valentine's Day the French Way
14th February
@ Farang Ses at Dhara Dhevi
Spirit away your special someone and join them for an incredible evening indulging in an exclusive Valentine's Day menu. Begin this memorable meal with the chef's choice of amuse-bouche followed by culinary creations such as rich duck foie gras served three ways or tender braised baby veal shanks. Round off the romantic evening with an inclusive bottle of Cre'mant Bourgogne Rosé and decadent chocolate assortments as you revel in the intimate dining space within a stunning Lanna-style teak building overlooking serene rice fields and coconut palms. Priced at 6,666 baht net per couple including a bottle of Cre'mant Bourgogne Rosé. From 6pm – 8.30pm.