Tuk Tuk and Songtaew Drivers Face up to Five Years in Jail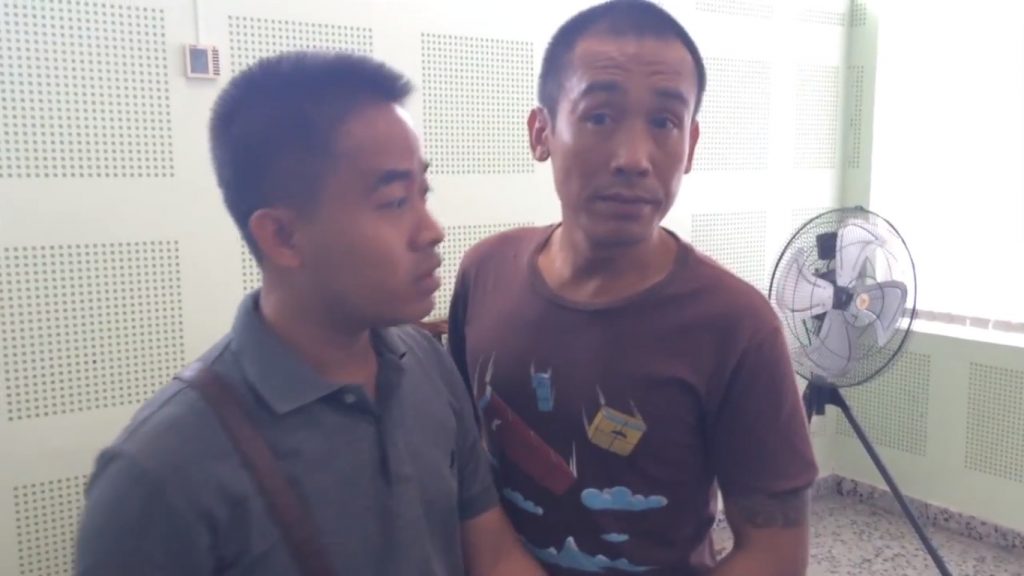 CityNews – Following the recent altercation between multiple tuk tuk and songtaew drivers who intimidated and surrounded a Grab Car at Arcade Bus Station, which was filmed and posted on Facebook by two foreigners, who were also forced out of the car, the police say that the Grab driver will be fined 2,000 baht for misuse of personal vehicle.
As to the tuk tuk driver who was most aggressive during the incident, 37 year old Rungruj Jinareun who had a metal pipe in his hand as he forced the Grab driver and his foreign passengers out of the vehicle, and 60 year old Somporn Kaewmoon, a songtaew driver, they face potentially up to five years in jail for their acts of intimidation and being in possession of a weapon.
They may also face charges for rude language and bad behaviour as well as being inappropriately shabbily dressed.
The two foreigners who were passengers of the Grab car have made an official report of the incident to the police and police say that they will call in the two men into the station for questioning, saying that they expect to have clear results within a month.