Over a Thousand Rai of Farms were Flooded in Mae Ai
CityNews – Over 200 households are damaged from mudslides in Mae Ai.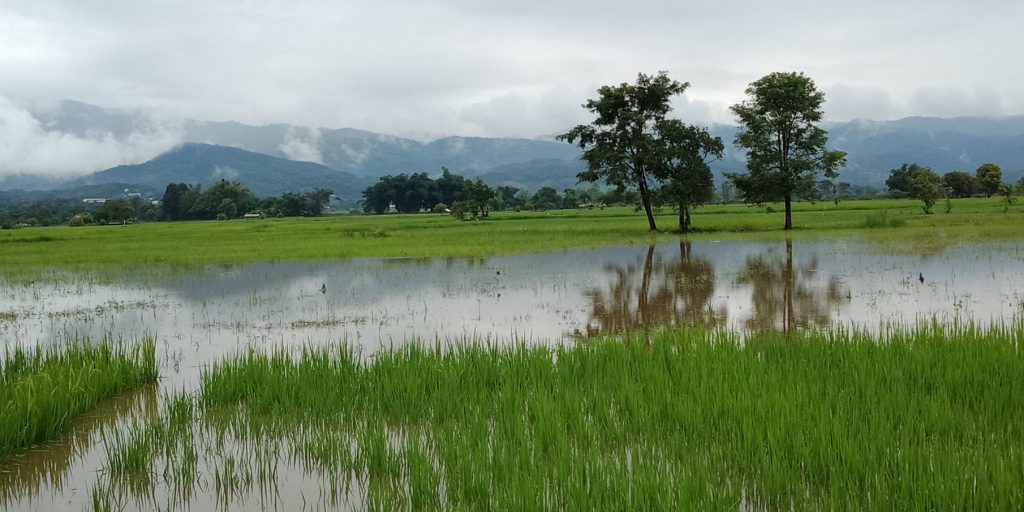 Due to the continue downpour since October 3rd, over 200 households in Mae Sao, Mae Ai District are suffering from mudslides with over a thousand rai of paddy fields damaged, according to today's report. Mae Sao Irrigation Office has sent 500 logs to support the damaged residences, and sand bags to block the water by a destroyed bridge with a backhoe truck assigned to fill in the dirt.
A proposal for bridge maintenance has been urgently filed as it is the only route villagers travel to the city.