Temple Donation Robber Arrested
CityNews – A temple robber who was caught on CCTV has been arrested at an internet café.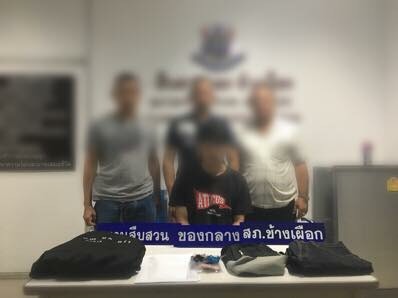 Earlier this week a video clip of a CCTV record was published on social media revealing a man robbing donation money from Wat Lok Molee. Police have tracked down the man and the investigation led to an internet café on Wiang Bua Road in Chang Phueak where the suspect reportedly often visits to play video games.
Police succeeded with the ambush and arrested the man in the evening of August 7th. The suspect, Anusorn Saelew, 23, admitted to the crime. Evidence include 350 baht in cash, all that was left from the robbery.