Teacher Seeks Help For Stateless Family Home Fire Victims
CityNews – Teachers at Chao Pho Luang Uppatham School 9 in Mae Ai district have asked the general public for help for a student's family who suffered severe burns after their whole house burnt down.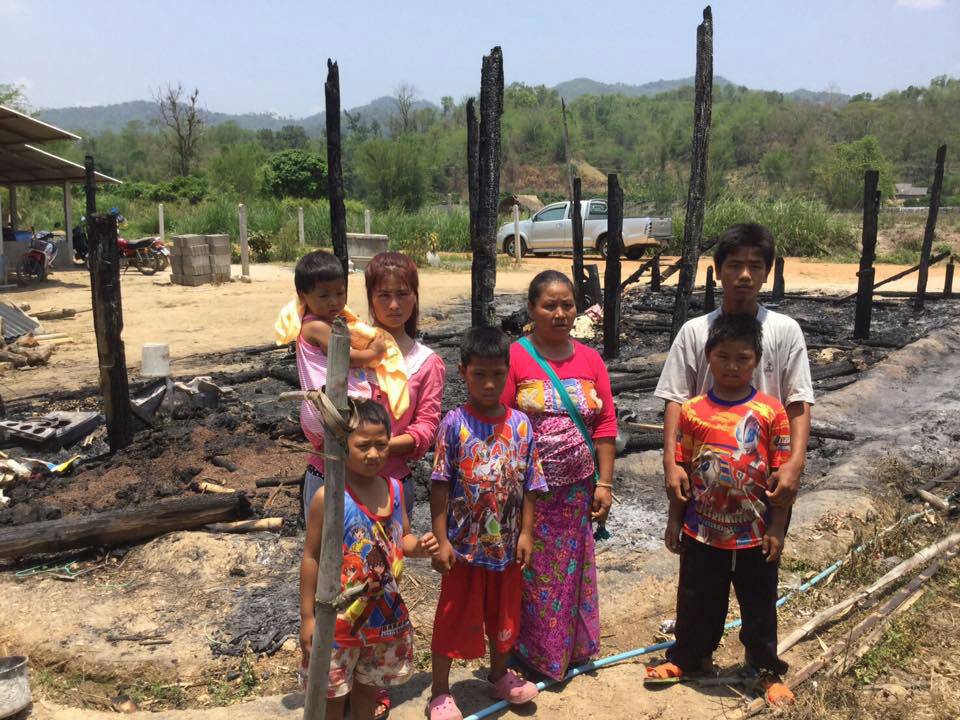 On April 30, Kamwan Mormuang, a grade 7 student at the school, and his family was caught in a house fire that injured six people including his blind father and a two year old family member.
The family are also stateless, as they have no official Thai ID cards, meaning they are not entitled to any help from the government.
If you would like to help the family, you can call the teacher who has reached out to the public, Ms Waramas 'Praew' Rujiwattana on 084 454 2594 or donate clothes, school equipment and shoes directly to the school (053 459 955). In addition, donations can be made directly into a joint bank account under the names Sang Panya, Kam Kamdee and Lhong Samkham (Krung Thai Bank acc. no. 985-9-56200-8).