St Francis Start Their Cup Campaign with Impressive Victory
CityNews – Day three and four report of the 31st Chiang Mai Sixes that is held between April 1st and 7th.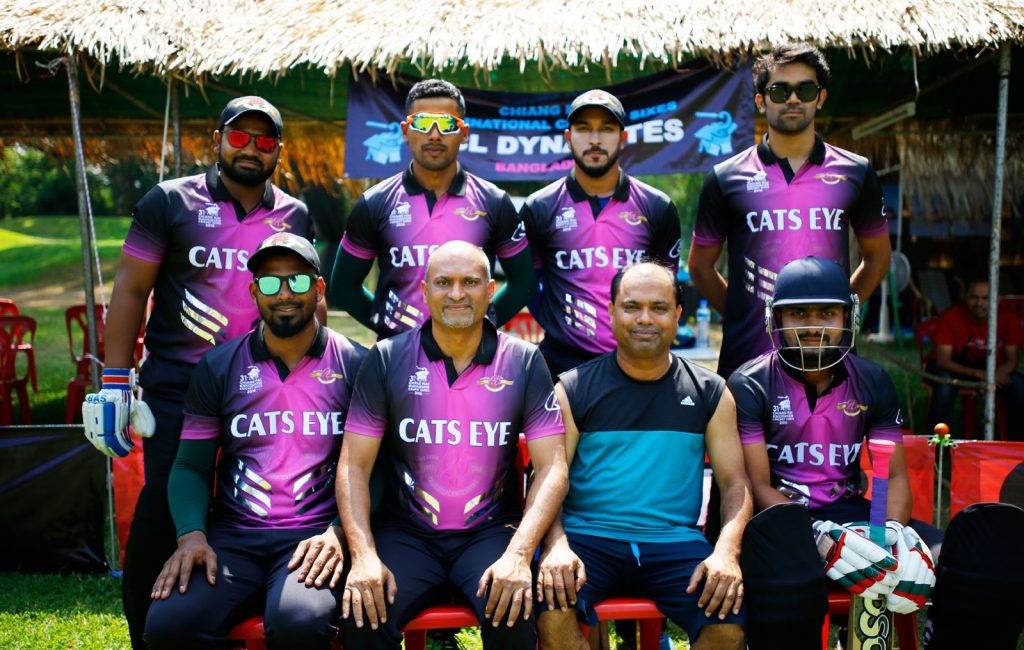 Day 3
The third day of the Chiang Mai Sixes is an important stage in the week long tournament because the four groups in the Players' Section have been completed so teams know if they have qualified for the Cup and the Shield. NCL Dynamites finished as the highest ranked team in the first round but they were given a fright by the Tom Cats as Faisal took a hat-trick and scored 30 runs as the local Chiang Mai player had the day of his life. St Francis de Sales were second ranked, Kashmir Thunder third and UN Irish Pub fourth as all four sides completed three victories in the first round.
Divine Felons and Bristol also qualified for the Cup which gets under way at 1.10pm on Wednesday. Yorkshire Puddings, Margate, Stray Cats, Got the Runs, Lords Taverners and NCL Masters will compete in the Shield with the first match scheduled for 2.20 pm. The Gentlemen's Section will be completed on Wednesday as teams qualify for the Bowl, Vase, Plate and Spoon and the tournament barbecue will be held early on Wednesday evening with two pigs provided by STEC and plenty more delicious food with the Rasta Cafe Band provide the entertainment.
Day 4
The Gentlemen's Section of the 2018 Chiang Mai Sixes was completed on the fourth day's play as Darjeeling and Armadillos finished as the two highest ranked teams to join Clifton Hill Tom Cats, Lanna, Perth Postels and Roosters in the Bowl. The remaining 18 teams were divided into three competitions depending on their results and will compete (in descending order) for the Vase, Plate and Spoon. The best action of the day came in the afternoon as the first matches in the Cup and the Shield were played. In the top level competition, NCL Dynamites held off a competitive performance from UN Irish Pub to win by ten runs, but it was St Francis de Sales who really caught the eye as they chased down a demanding target of 86 against Kashmir Thunder. The two Shield matches were also high class encounters as Got the Runs beat Yorkshire Puddings as Mitchell Ley scored 33* from 10 balls to see them home and Clifton Hill Tom Cats defeated Margate after restricting them to 51 for 5. The day's play was finished off by a pair of Ladies Cup matches and the Varee Thai Angels and Central Spirit will now meet in Saturday's final.
The entire 2018 tournament is available to watch live online from 8:45am to 5pm at http://www.chiangmaisixes.cricket/