Songtaew drivers caught wielding knife in Facebook video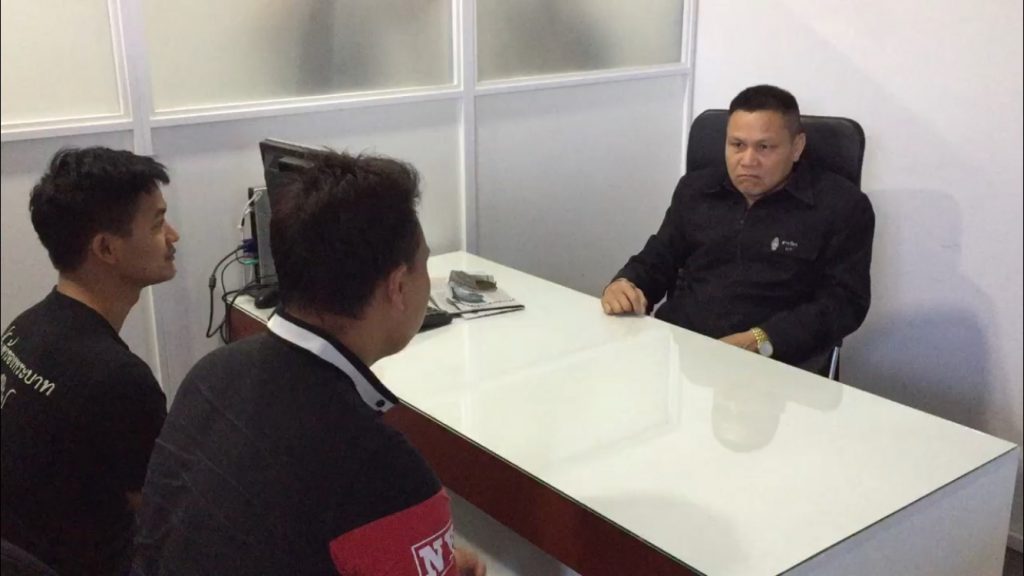 A video clip released on Facebook on October 7, shows a quarrel between three men, two of whom were driving a songtaew, exited the vehicle wielding a knife, and approached another man. Police were able to identify the alleged attackers as Punnakorn Saeching, 32, (black shirt) who was holding the knife and Eakachai Boonchan, 24, (white shirt).
Witnitpat Worrasumpura, 37, the victim who filmed his own attack and posted it to Facebook, stated that Punnakorn was trying to slash him, but missed, while Eakachai kicked him in the chest. Witnitpat fled the scene and reported the incidnet to police, demanding that his assailants be charged with attempted murder.
However, the alleged attackers stated that the situation did not get physical and the knife was only to threaten Witnitpat. They also claimed that they were angry that the victim was verbally insulting them.
Police are now investigating.
Watch the video here: Play