Songtaew Caught on CCTV in a Fatal Hit and Run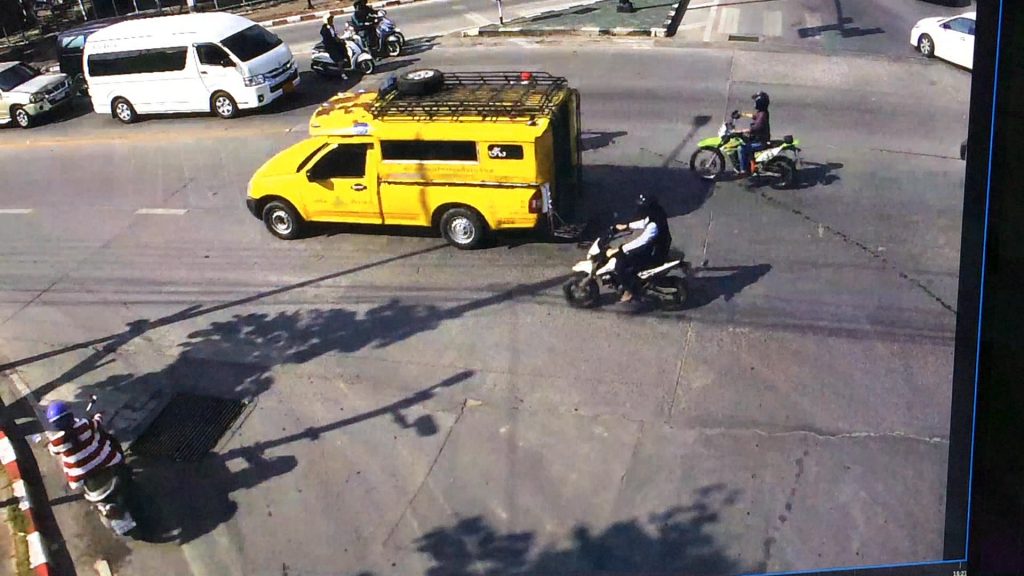 On October 9th, a fatal collision between a songtaew and a motorcycle occurred near Atsadathon intersection. The 51 year old man who was driving the motorcycle died at the scene. The songtaew involved fled from the scene, heading in the direction of  the Muang Chiang Mai Municipality Stadium.
On the following day, police revealed that they are able to identify the songtaew's license plate and the owner.  However, the driver at the time of the incident was renting the vehicle and not the licensed owner.  Police anticipate identifying and finding the suspect soon, as he was caught on CCTV.  The investigation is ongoing.