Samoeng Boosting Its Agriculture Join Forces with MJU and Opened Farmer Market
CityNews – Sameong signed MOU with Maejo University integrating work forces to create job opportunity, improve health and wellness, and develop sustainable agriculture, and officially opened SMART Samoeng green market, a farmer market offering organic foods and local products.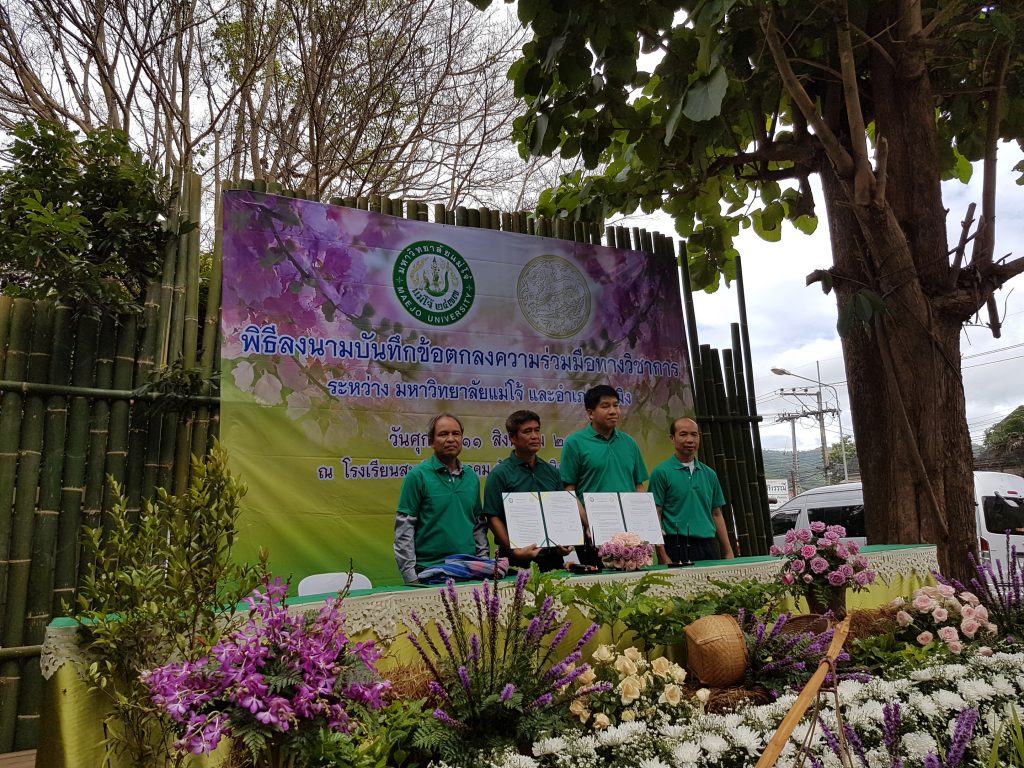 The MOU was signed by Samoeng Chief district officer and Asst Prof Pawin Manochai, the Vice President for Research Maejo University with the Director of Samoeng Pittayakhom School and Deputy Director School of Administrative Studies, Maejo University acted as witnesses, on August 11th at Samoeng Pittayakhom School. The aim of this collaboration is to create substantial result from academic researches. The objectives are to advance local wisdom by utilizing academic research and development and integrating human resources from both academics and locals, to reinforce academic studies and research and to encourage knowledge sharing that support career opportunities in agricultural and tourism industry.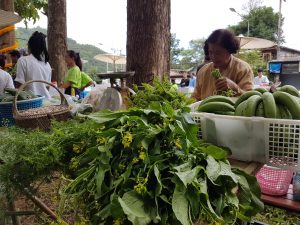 The opening of SMART Samoeng green market, in which occurred right afterwards in the same event, was officially announced by Samoeng Chief District Officer. It is a movement aligned with Green Agricultural, a flagship project in Samoeng development plan. Offering organic foods from about 20 organic farmers, processed foods and local products, this farmer market will be held on Fridays at Samoeng Pittayakhom School from 11am to 4pm.