Runaway Bus Found
CityNews – Police say that they have found the bus on which five tourists claim they lost thousands of dollars in cash.
On the morning of February 6th, five tourists from Brazil and Israel reported a theft to the Chiang Mai police. According to the five, they had booked a bus ticket online from S.O.T. Tour Company to take them from Bangkok's Khao San Road to Chiang Mai's Arcade Bus Station. They said that when they reached Arcade, the bus driver turned around and drove to a petrol station in Saraphee District where all tourists were told to disembark. Soon the bus drove off leaving the tourists to find their own ways to their hotels. Most of the passengers called taxis or songtaew, but when the five looked through their belongings they discovered that over 100,000 baht had been stolen from their possessions. (http://www.chiangmaicitylife.com/news/five-tourists-stranded-and-100000-baht-stolen/).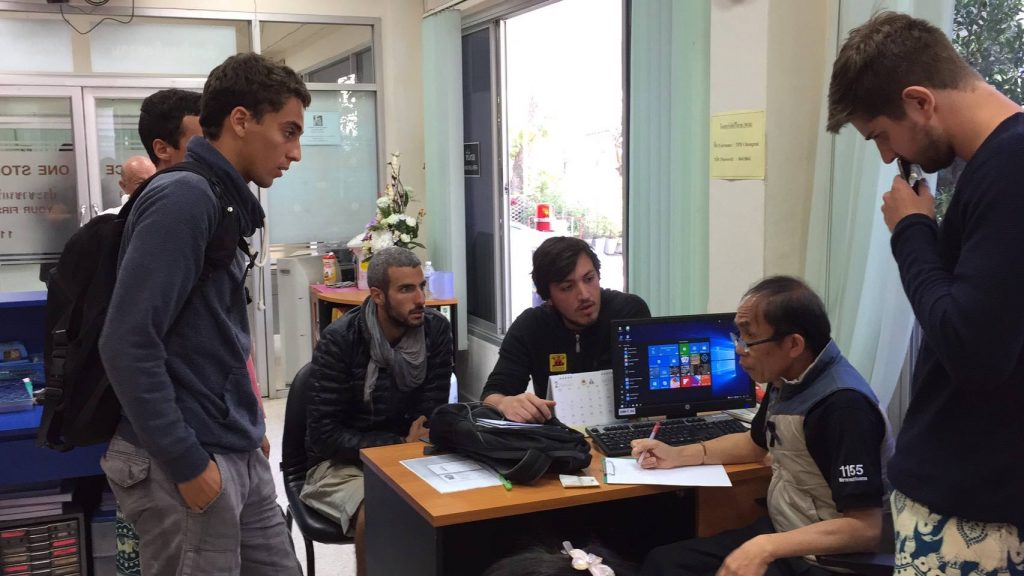 On the morning of February 7th, police interrogated 46-year old Chaiya Saeton, the bus driver, and 30-year old Nutthaporn Lhongchom, the bus serviceman and discovered that the bus did not run a regular route and had no permit to park at Arcade Bus Station as the S.O.T Tour Company, which received online payment from passengers, had falsely advertised. Normally the bus would park at petrol stations, said the two, and then issue a van to transfer tourists to their respective hotels. They said that they were simply leaving the tourists at the petrol station as per normal, expecting a van to come to pick them up shortly. The two denied any knowledge of monies stolen.
Wassana Arunsiri, a representative of S.O.T. Tour, has come out to offer a full compensation to all five tourists.
However, the police have said that they will hold the bus at Saraphee Police Station, as well as cancel the bus license, issue fines and continue to investigate the matter according to the law.