Police Arrest Stolen Bike Buyer
CityNews – Provincial Region 5 Police have arrested a suspect related to several motorcycle robberies in Chiang Mai.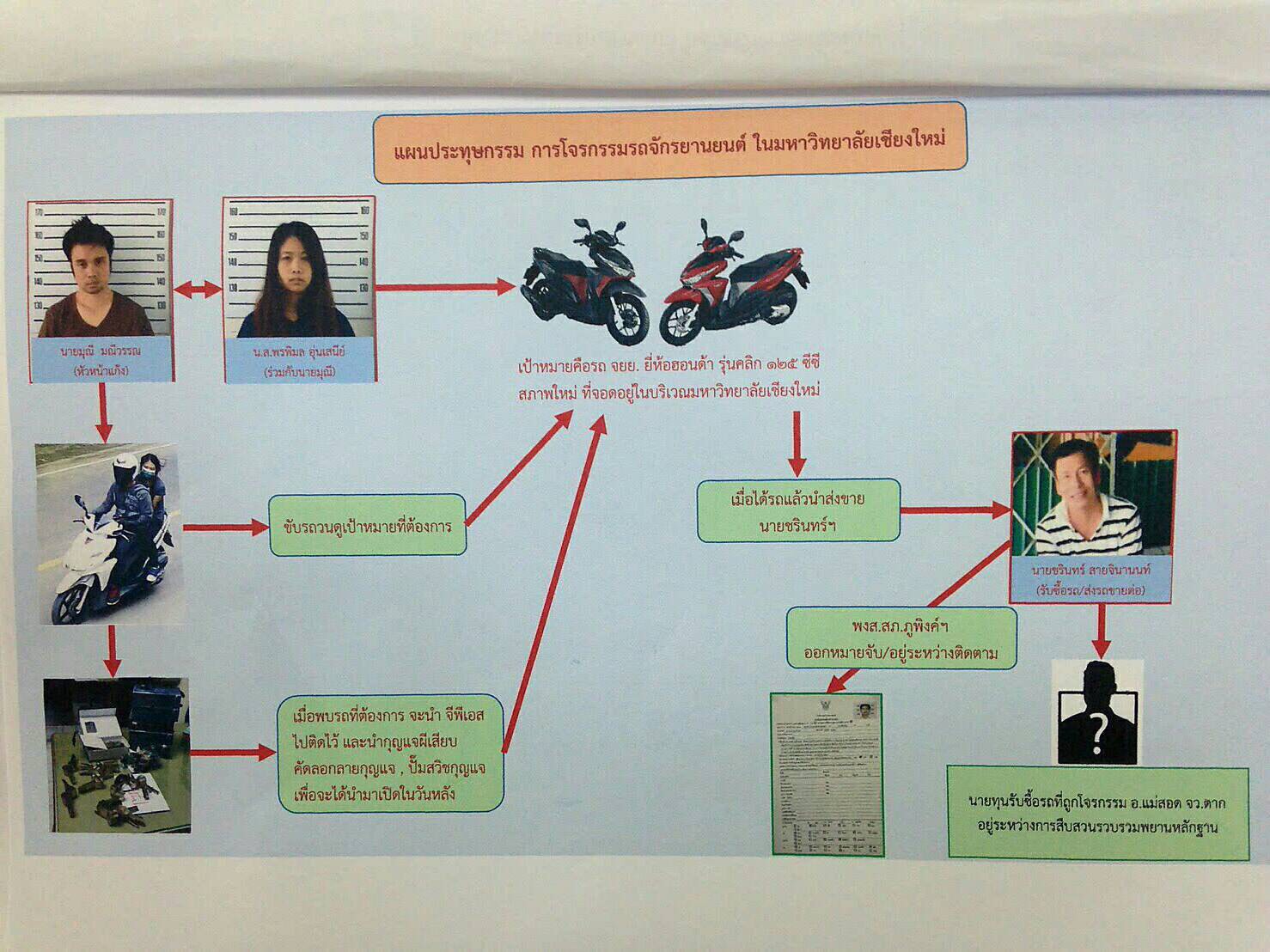 The suspect was identified by two thieves who were arrested last week in connection the the theft of two motorcycles, telling police they sold the two bikes to a man called Charin Saijinanon.
On October 11th, police arrested Charin (44-year-old), a suspect with an additional nine arrest warrants to his name.
He admitted to police that he had bought the two motorcycles from the thieves after a deal was made over LINE application.