Organic Fertiliser Suggested as Burning Alternative
CityNews – Over 100 people from community groups joined with the Organic Fertiliser and Agriculture Learning Centre, Lanna Garden to receive training about composting in a bid to reduce the smog problem as an alternative to burning.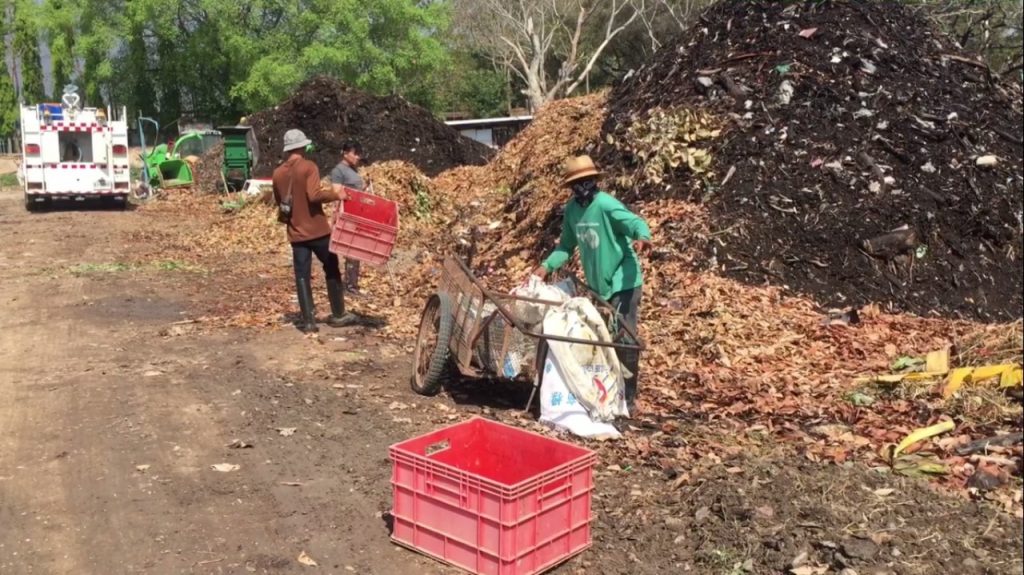 Municipal Mayor Thatsanai Boorabupakorn opened the event and joined in the activities.
The day also spent time educating the guests about the dangers of burning and the affects smog has on the health of people and the environment.
Between February and May, Chiang Mai is engulfed in a smoke that is caused mainly by farmers burining their organic waste and the burning of rubbish in urban areas.
Farmers burn to help re-fertilise the ground for the next season. This project aims at creating sustainable alternatives to burning by creating compost with the waste.