New Bank Notes to be Launched on HM's Upcoming Birthday
CityNews – New bank notes to be released by the Bank of Thailand on the 28th July 2018.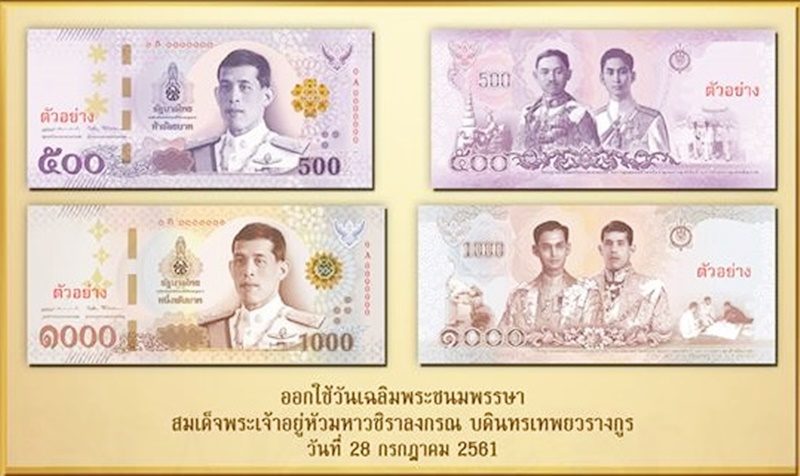 Veerathai Santiprabhob, the Governor of the Bank of Thailand, announced that the Bank of Thailand will be issuing 17 types of bank notes at for two denominations, the 500 and 1000 baht notes to mark the occasion of His Majesty King Vajiralongkorn's birthday on the same day.
The notes will begin to circulate on that day and will feature the image of His Majesty in full air force regalia on one side and feature images of two previous kings in the Rama dynasty conducting various royal duties.
The 500 baht notes will feature both Rama VII and Rama VIII while the 1000 notes will feature Rama IX and Rama X.