Netizens Say Drinking Beer in Uniform in Inappropriate for Police Officer
CityNews – Thai netizens have accused a police officer and a group of local officials of inappropriate behaviour after they were photographed enjoying dinner with a large number of beers while still in uniform.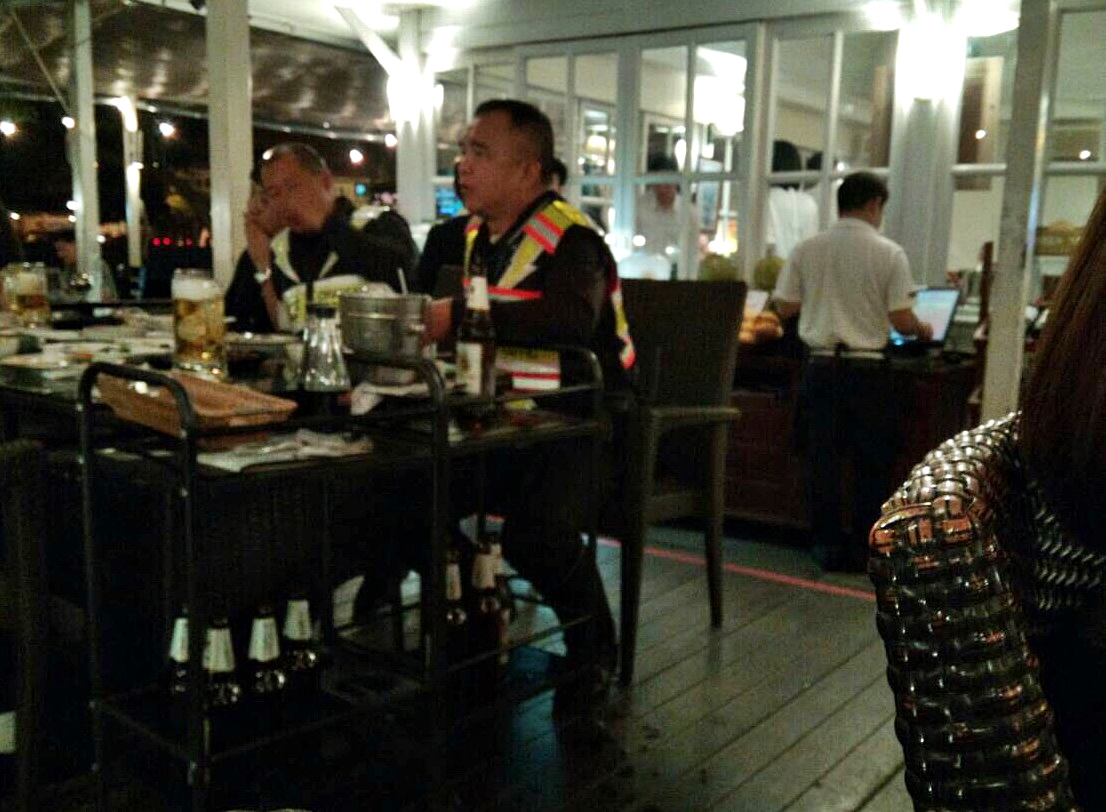 On November 25, a photo was shared online showing a traffic police officer in uniform alongside several local officials, eating food and drinking beers while still in uniform. The photo was soon viral with many comments discussing whether it was acceptable practice or not.
Police Lt. Col. Ponbong Chairangsri, head of Chiang Mai Traffic Police, told reporters that he has opened an investigation into the photo, saying that if any wrongdoing was committed then those involved would be punished accordingly. He also confirmed that the police officer in the photo was genuine Chiang Mai police officer and was eating food with other officials after they had escorted a large number of tuk tuks with foreign tourists around the city.
On November 26, the Chiang Mai Traffic Police released a statement online stating that the police officer in question has been punished according to malpractice on the job as drinking alcohol with food while still in uniform is clearly inappropriate.
It was not made clear whether the officials in the photo returned to escort the tuk tuks or if they were finished for the day. Netizens questioned whether the police officer drove home after drinking so much alcohol. No comment by the authorities was made on that issue.