Mayor Helps Build Check Dam To Retain Water in Forest
CityNews – The governor of Chiang Mai led 200 volunteers building a check dam to help retain water and work as a sustainable resolution for burning.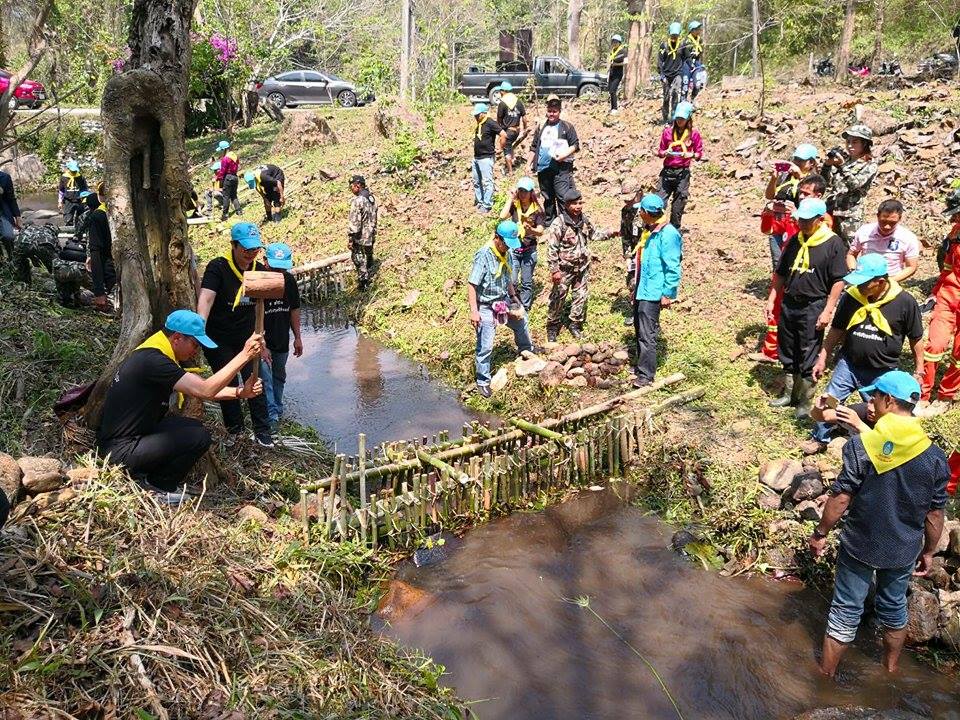 On April 6th, Governor Pawin Chamniprasert joined in an opening ceremony to build a check dam in Ban Mae Ruam, Mae On. Over 200 volunteers led by Mae On District Chief and the president of Chiang Mai Red Cross participated in the project.
Mae On District Chief explained that check dam is significant to the ecosystem of the area, which will help slow the flow of water and help conserve a higher hydration level. It will also keep the soil from washing away with higher river water speeds.
When a forest area is well hydrated, the chance of forest fires being successfully lit will decrease.