Man Arrested for Obscenity
CityNews – A drunken man was arrested for obscenity.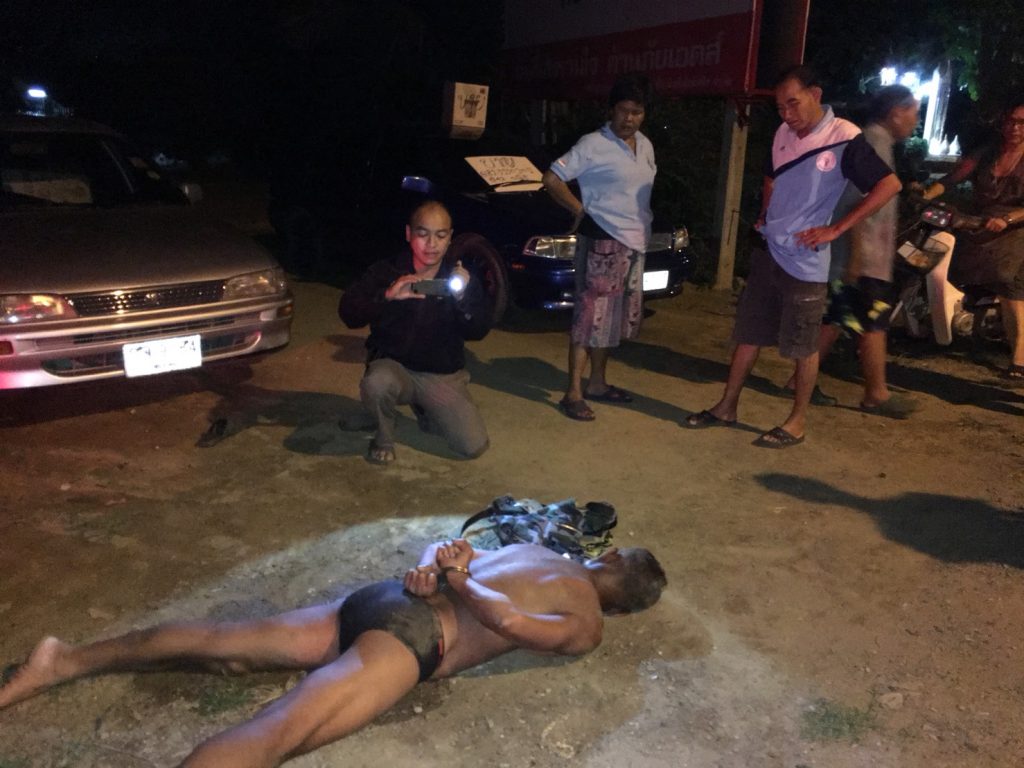 On the night of September 7th police responded to an obscenity report in Khua Mung, Saraphi District. A man was found sitting on a car with only his underpants on. The man who is allegedly in his 50s was drunk and resisted police attempts to coax him off the car, finally according to the police, they resorted to using handcuffs to prevent any possible aggression. Witnesses reported to police that the man arrived at the scene on a motorcycle, took of his shorts, got on the car and unveiled his penis on public display.
Police are unable to identify the man as he could barely speak and had no identification on his body or motorcycle. Police detained him until he was sober before release.