Man Who Allegedly Sexually Abused Dog is Identified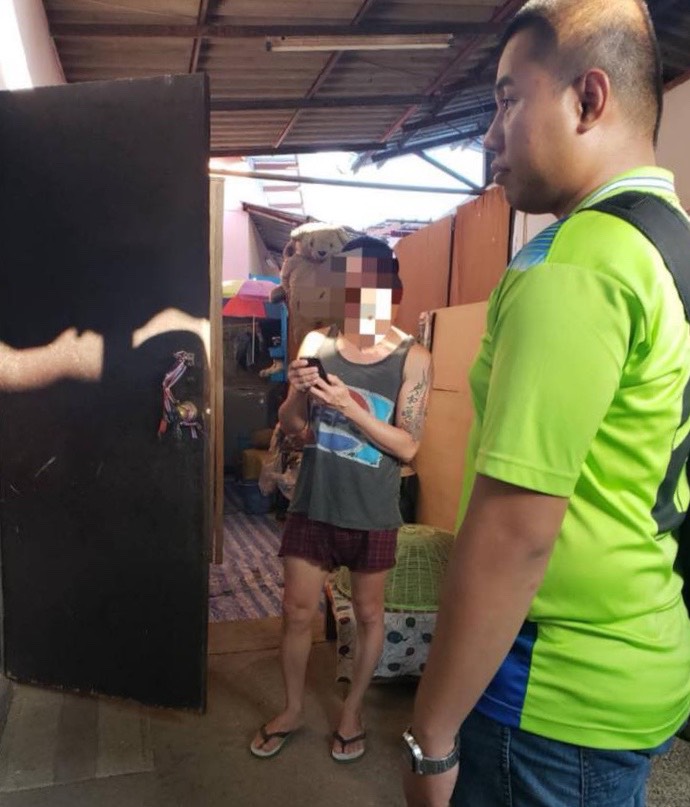 Since March of this year, Watchdog Thailand has been investigating a group responsible for the sexual abuse of a dog and creating a video clip of the attack. The group leader is known on social media as 'Bom Lopmum' and reportedly collects 200 baht for a membership in the Line group.
On October 31st, 'Bom Lopmum' has reportedly emerged on social media promoting membership in the group. The investigation team was able to contact him in disguise and determine his whereabouts. Watchdog Thailand along with Chiang Mai Provincial Livestock officers and police investigated the residence of Damrongpon Sanmuang, 53, in San Kamphaeng. The report confirmed that Damrongpon and 'Bom Lopmum' is the same person citing his mobile phone and computer as the evidence. He is reportedly identical to a person in the video clip shown sexually abusing a dog.
Damrongpon denied the accusation, claiming that he was only publishing the clip for a gay community but was not the one in the video. He stated that he collects membership fees for his service in gathering the videos which have already been published online. He claimed that he has been defamed by members in the group.