Lights Installed at Nong Pratheep Traffic Island after Fatal Accident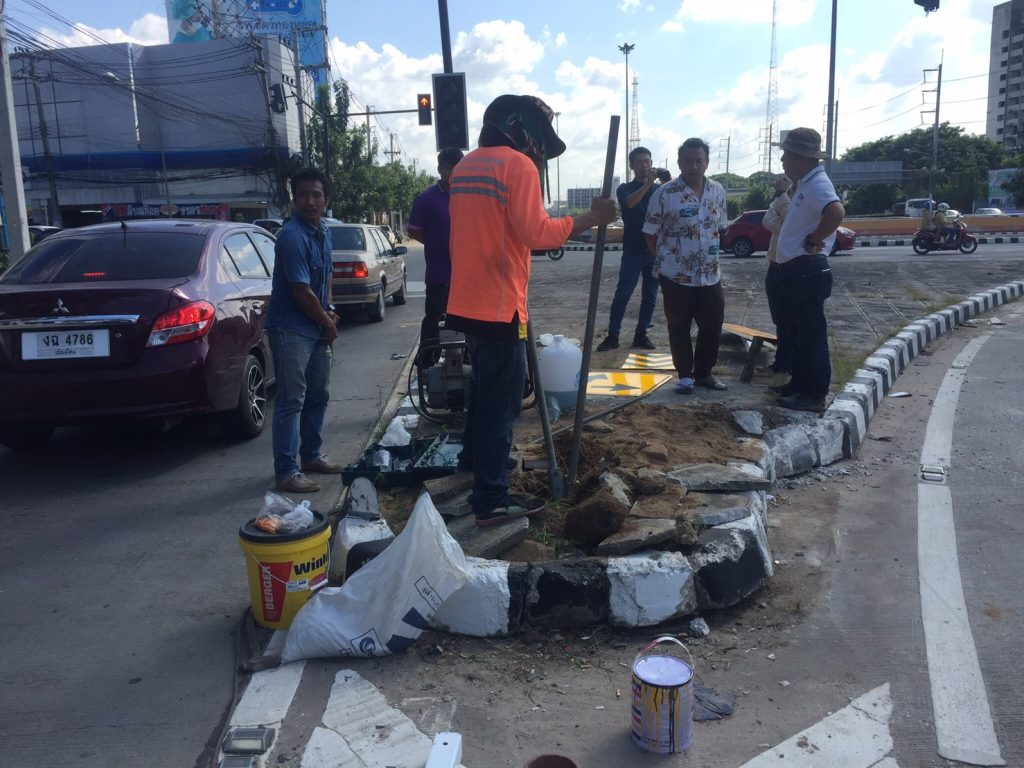 On October 27th, a car collided with the traffic island near Nong Pratheep tunnel on Chiang Mai-Lampang Road, killing two and temporarily congesting the tunnel.  Two similar accidents occurred on the 28th and them the  29th, both resulting in injuries.
Due to the accidents, Chiang Mai Highway District 2 carried out island maintenance and installed warning lights and glowing signs to mark the island. The authority also stressed that drivers should slow down when approaching the island and take precautions on the road at all times.