Labourer Camp Fire, Nobody Injured
CityNews – Authorities were alerted to a fire at a labourers camp behind the Ku Kham temple on Tunghostel Road on March 9.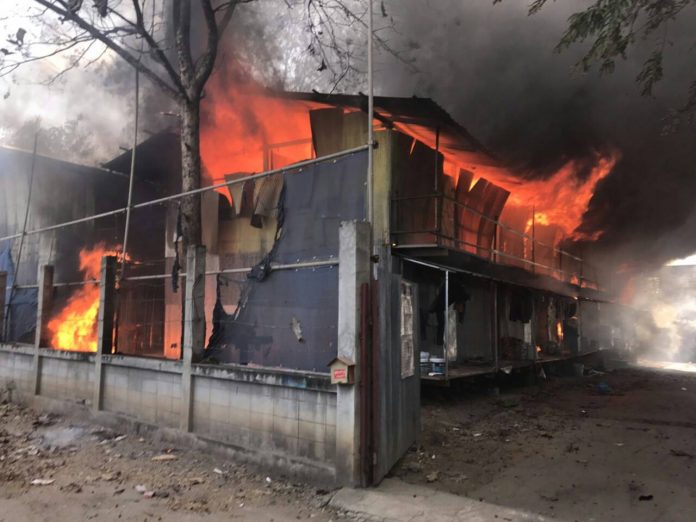 When police arrived they found a house on fire, with both stories burning ferociously. Fire crews soon followed and spent 30 minutes controlling the blaze.
Mr.Pawonwat Kantasee, the supervisor of the laborour camp said that there were around 100 workers living in the camp, and in the morning when all the workers had gone to work, they turned off the electricity. A fire then broke out several hours later.
Authorities are investigating the cause of the fire which has caused around 500,000 baht worth of damage. Nobody was injured.