Homeless Woman Caught Stealing from Temple
CityNews – The Chang Puak police arrested a woman who had robbed Lok Molee Temple's donation box.
On February 11th, Chanwadee Nokkaew, 34, from Nakhon Si Thammarat, was detained by novices, monks and worshipers at Lok Molee Temple, after they saw her wandering around the temple, stealing money from donation boxes. When the police arrived, they said that she appeared to be making no sense and they suspect that she has mental problems. Upon searching her bags the police discovered large amounts of what they suspect to be stolen cash, Buddha statues and other items. Chanwadee say that she was given these items from temples during her travels where she sought sanctuary.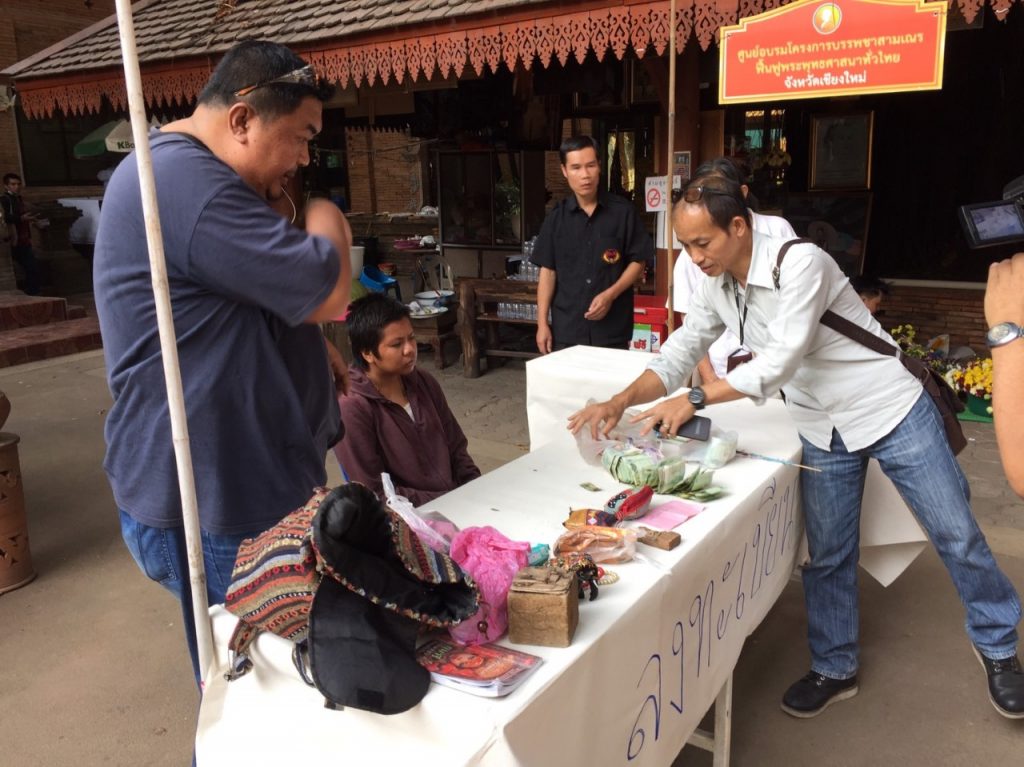 The police say that she appeared to have been homeless and sleeping on the temple grounds. But they said that CCTV cameras had caught her in the act and the police will widen their investigation to other provinces.