Govenor Prepares to Ensure Yee Peng is Free of Alcohol and Firecrackers
CityNews – The Governor of Chiang Mai has officially announced his action plan for the Yee Peng Festival 2017 which aims at keeping the city free of dangerous firecrackers and alcohol.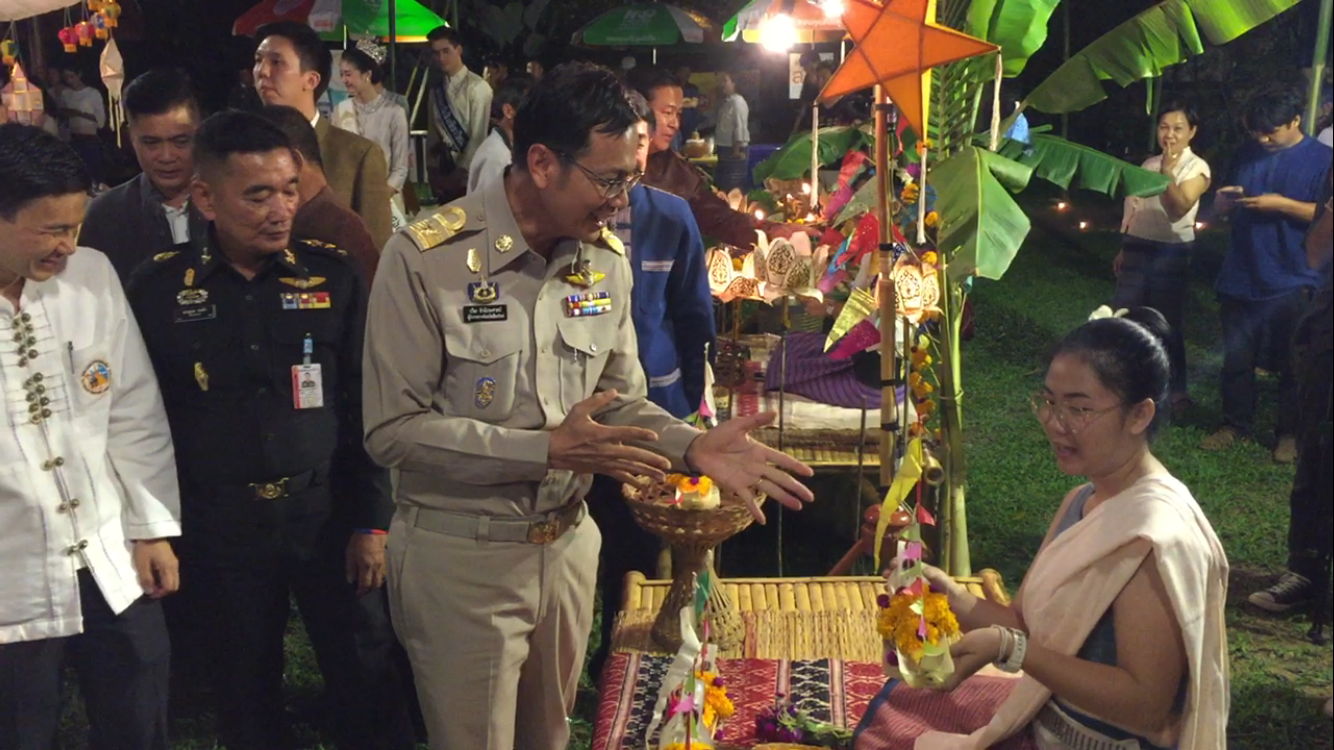 Chiang Mai Governor, Pawin Chamniprasart, announced that this Yee Peng Festival was the first one under the new monarch and for that reason he wishes to keep it free from hazards and alcohol to strengthen the Lanna culture for all visitors in Chiang Mai.
Chiang Mai is expected to welcome at least a hundred thousand visitors during the festival who will spend around 4,000 to 4,500 baht per person which will generate the revenue to Chiang Mai about 400 million baht.
According to Thai Hotels Association, about 80% of the hotels are reserved and within the next few days prices are expected to inflate by up to 90% on top of the regular price.
The official opening of Yee Peng Festival will be on the 2nd followed by activities throughout the 4th include a traditional Lanna Candle Dance at the Three Kings Monument, the Grand Krathong Parade, Mr and Ms Yee Peng Contest, light and sound performances, live music performances and more.
Lanterns are only allowed to be released on November 3rd and November 4th from 7pm to 1am the next morning. Smoke lanterns are allowed to be released from 10am until noon November 3rd.