Fancy Yourself an Artist? Join UOB's Painting of the Year
CityNews – United Overseas Bank (UOB) invites all artists to join the 8th UOB Painting of the Year 2017 contest. The winner will have an opportunity to join the ASEAN art competition in Singapore and a chance to exhibit at Asian Art Museum in Fukuoka, Japan as part of the Artist-in-Residency project for one month.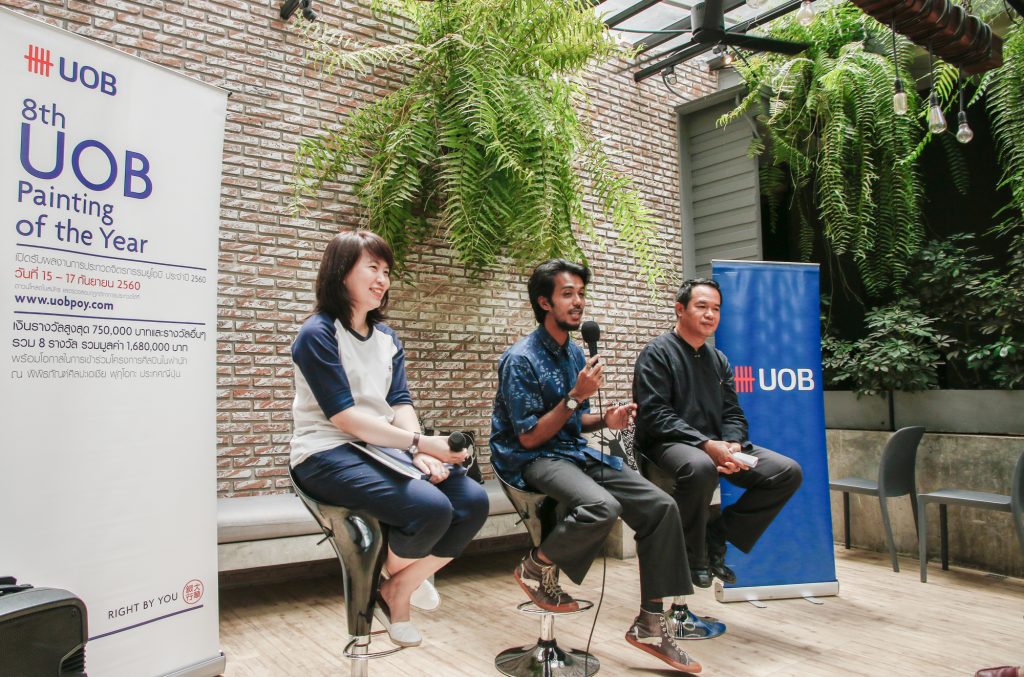 UOB has started the event in Singapore since 1982 and now it is the longest-running annual art competition in Singapore and one of the most prestigious art competitions in South East Asia.
"It was the experience I could only dream of. I was a merely a poor artist who ate instant noodles as the regular dish. I heard of the competition after I was done serving in the military and why not? My inspiration came from the plastic waste we ridiculously create every day. We merely use the plastic bags to carry our stuff from the store to our home which is like an hour or so but it takes thousands of year to degrade. It's absurdly imbalanced." said Ketsakda Wimolsong the winner of UOB most promising artist of the year 2016.
For those who are interested, you can submit your artwork along with the application form from September 15th to 17th 2017, at CMU Art Centre, Chiang Mai University or these following places:
· Bangkok: Pohchang Academy of Arts
· Khon Kaen: Faculty of Fine and Applied Arts, Khon Kaen University
· Songkhla: Faculty of Fine Arts Thaksin University
To download the application form and check out more information, please visit www.uobpoy.com