Elderly Woman Traumatised by a Call Center Scam
CityNews – An elderly couple was shaken by call center scammers who threatened to seize their savings.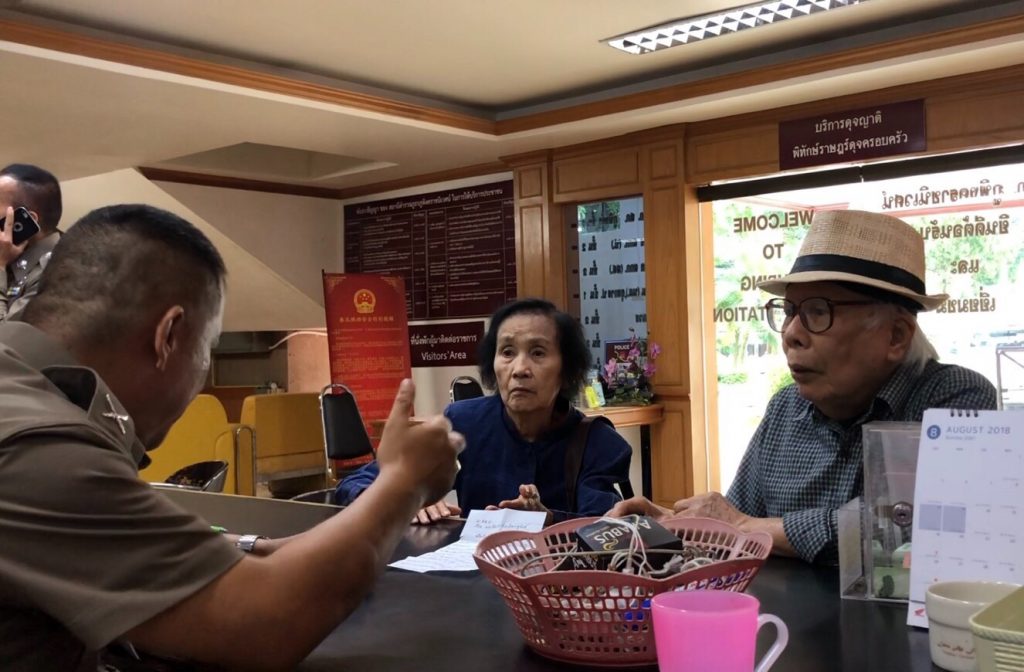 An elderly couple in their 80s visited a police station on August 21st to report on a call center scam. A few days earlier, a woman who is referred to as granny Sriwan was contacted by a man who informed her that she had paid a mobile phone bill for an unnamed woman in Songkhla Province. The scammer then told granny Sriwan that the woman in question is involved in drug trafficking. For that reason, her name was allegedly on the police blacklist and warned her that the police would have to seize her assets.
Then the scammer referred the line to another man who claimed to be a police officer. He allegedly promised to remove her name from the list, only if she told him her ID card number, bank account number and the amount of money in her bank account. She told them the round figure of her savings but refused to tell them the rest of the information. The scammer then pressed for the information and she decided to hang up the phone.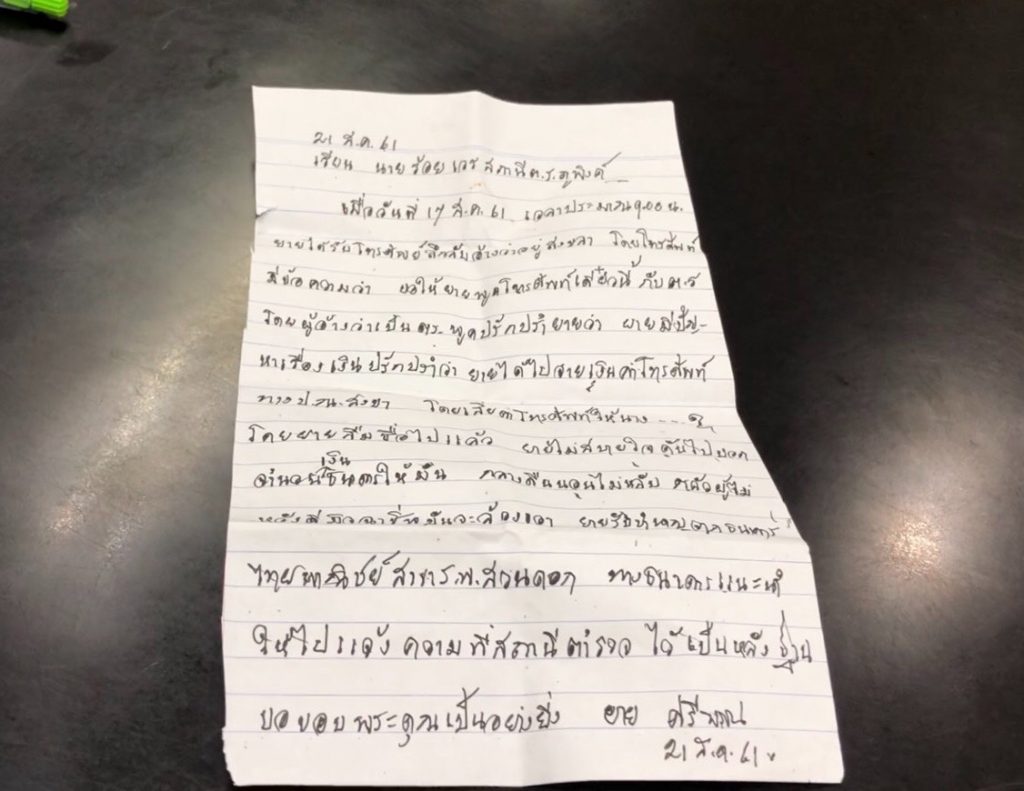 She stated that she was extremely anxious as the incident kept her awake all night. The next morning she went to the bank with her partner who suggested she report the case to the police. Granny Sriwan went back home and wrote down the incident on a piece of paper as an evidence before visiting the police station.
While reporting the case, granny Sripan cried with fear that she would lose her lifetime savings even after police has confirmed that the money is safe and sent them home.
Police stated that to withdraw the money, a signed signature is needed, so the scammer would likely then have attempted to deceive the victim to withdraw money from the ATM.