Donation Box Thief Caught at the Scene
CityNews – On March 22, police arrested a man in connection with a theft from a charity donation box in the Arcade Bus Station, Chiang Mai.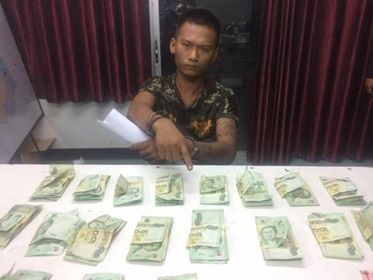 22-year-old Somchai Wongsa was arrested and was found to be in possession of 3,711 baht made up of notes and coins. The donation box was located by the toilets in the bus station.
Somchai admitted to stealing the money, telling police he caused a scene at night to distract officials. While stealing the contents he was startled by two security guards who then contacted police. He was arrested at the scene once he was found hiding in another part of the bus station.
The charity donation box was raising money for the World Vision Foundation of Thailand.