Crazed Window-Smashing Uncle Blames Stroke on Road Rage Attack Near Promenada
CityNews – A video of a hot-headed man smashing a car window after he tried to enter the exit lane of a highway near Promenada has gone viral.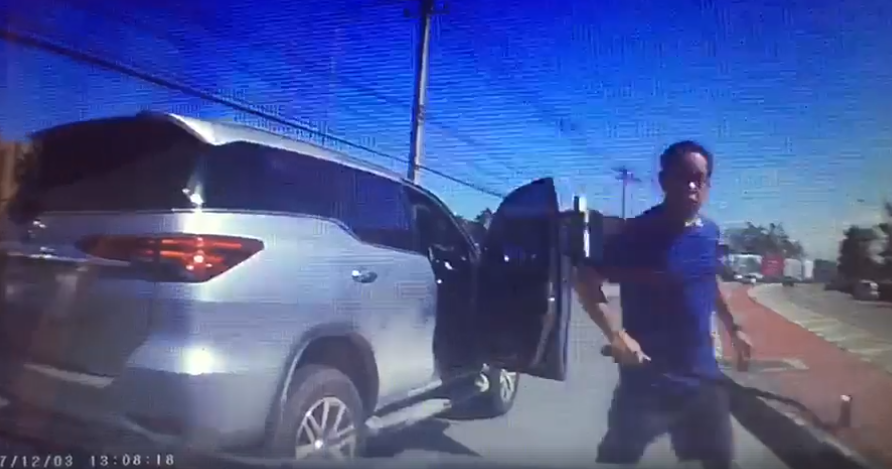 A video clip taken from a dash cam was shared on Facebook by user Santiphap Viriyothai along with a description of the incident that unfolded. Santiphap, a 31 year old lecturer at Payap University, was driving along the highway and taking the exit lane to turn into Promenada Shopping Mall when a Toyota Fortuner turned to enter the highway illegally via the exit lane. Santiphap braked and politely honked his horn causing the Fortuner driver to brake suddenly, blocking the exit lane.
A man then emerged with a large metal weapon and violently attacked the victims by smashing the driver's window and the driver side back passenger window. During the attack you can hear Santiphap remaining calm and talking politely to the man, apologising for beeping at him. A woman and child were in the car and once the windows were smashed, the baby's crying can be heard along with a woman asking the attacker to stop. According to the caption, the woman was Santiphap's wife who is currently pregnant and the baby in the car was his one year old child. Santiphap's wife had to move to the back of the car to protect their child from the broken glass after the attack.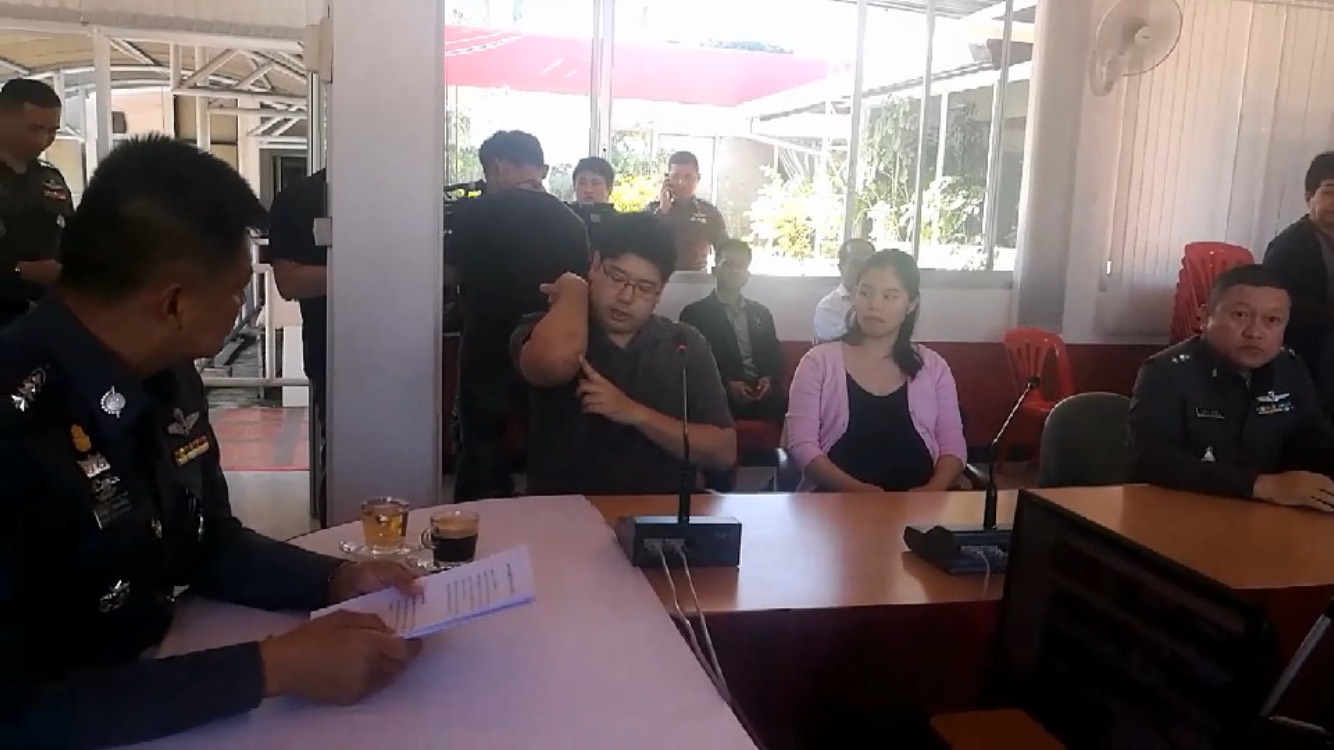 The man who tried to illegally enter the highway and then attacked the driver and his car was later identified as 60 year old Pornpom Tonwanik.
The man also verbally threatened them with their lives, saying on multiple occasions that "it was lucky that he didn't bring his gun out today, otherwise they would all be dead."
The victims held their ground and called police, who arrived shorty afterwards. According to the victim and his family, the abuse did not stop until the police arrived at which point Pornpom changed his attitude and calmed down.
The victims continued to apologise to the attacker for beeping at him, despite the attacker clearly breaking traffic laws.
Pornpom later told police that his loss of temper was due to a stroke that he was suffering at that very moment.
Santiphap's eye was injured in the attack from flying glass. Police are investigating the incident and building a case against the attacker.