Against Corruption Campaign Held at Three Kings Monument
CityNews – Over 100 people and many governmental departments joined the Against Corruption Campaign at Three Kings Monument on May 25.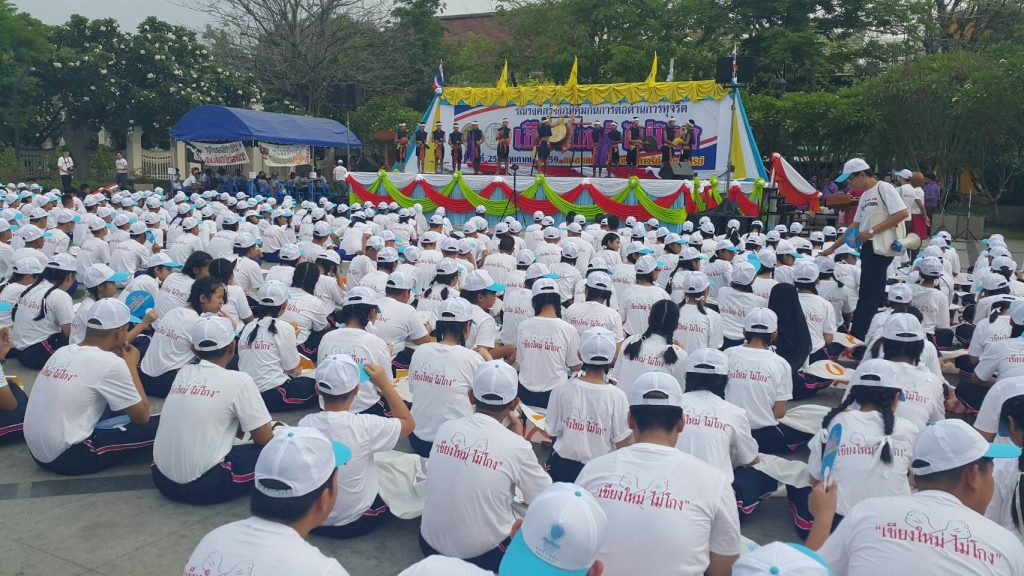 The campaign was held by the Chiang Mai Governor, Prawin Chamniprasart. The even was filled with departments pledging to prevent corruption and solving current corrupt issues by raising awareness of the difficulties faced.
The event then moved to the Empress Grand Hall where a seminar about corruption and its prevention.