Chiang Mai Focuses on Startups to Boost Local Economy
CityNews – The opening of Northern Innovative Startup Thailand (NIST) : From Batch 1 to Batch 2 was held on June 25th. The conference announced a collaboration between National Innovation Agency (NIA) together with Science and Technology Park Chiang Mai University (STeP) and Chiang Mai Chamber of Commerce, moving Startup Thailand 2017 to the second phase expecting to stimulate the economy over the next 3 to 5 years.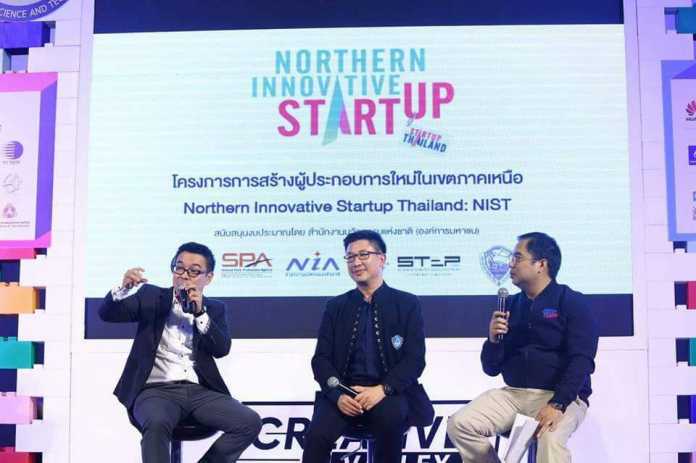 The event was held at CMU Art Centre to support and advance the development of startups in Northern Thai, focusing on nine major areas including food and agricultural, medical and public health, financial technology, government and education, travelling, lifestyle and entertainment, electronic commerce, property and urban and others. These nine areas are considered as the New Engine of Growth for the coming future. This year's priority is to help startups in creating a solid business plan for purposing to investors, with STeP acting as a collaborator.
The project is supported by NIA with a budget of 50 to 60 million baht for Northern Thai from a total of 600 million baht across the country.
Over the next year, the associates will be focusing on 4 main issues regarding the legalisation and regulation for startups both local and international, spreading knowledge and understanding about the word 'Startup', promoting local talents to attract foreign talents helping improve labour quality, and shaping the global startup by penetrating the international market to attract investors and sustainable development of Thai entrepreneurs.
On June 27th Dr Atchaka Sibunruang the Minister of Science and Technology stated at the end of the event that Chiang Mai is moving under the concept 'Chiang Mai Creative City', moving towards a hub of creative and innovation industry. She said that northern Thai region has a remarkable number of startups. The goal for the next 3 year is to increase the number of startups in northern Thai to 400 entrepreneurs a year creating 1,600 million baht in economic value. And within 5 years the project aims to create 4,000 new jobs per year in the startup business.