Bus Safety Standards Checked
CityNews – Sanit Promwong, Director the Department of Land Transport has announced the result of a checklist which has been used to check the standards of buses at 299 bus terminals all over the nation. This joint effort between the department and the Vocational Education Commission, among other departments, aimed to reduce any dangers to passengers from lack of safety standards on public bus transports.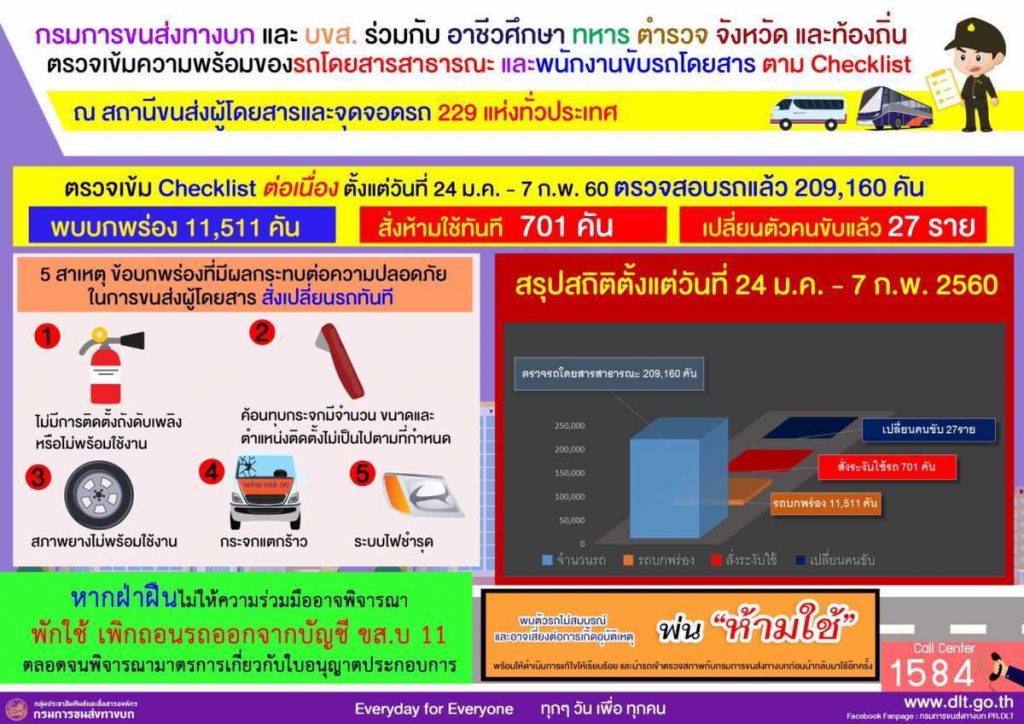 Between January 24th and February 7th, a total of 209,160 buses were checked and 11,511 failed to pass the test, mostly for not having adequate fire extinguishers. Other common reasons found were faulty light systems, bad tires and broken windows.
Authorities also say that by the end of March, all buses will be installed with GPS Tracking Realtime Online Systems which will be connected to the Transport Management Centre.