Bag-snatcher Arrested After Being Identified on CCTV
CityNews – A bag-snatcher identified as the man who stole items from a German tourist's purse has been arrested after a police investigation.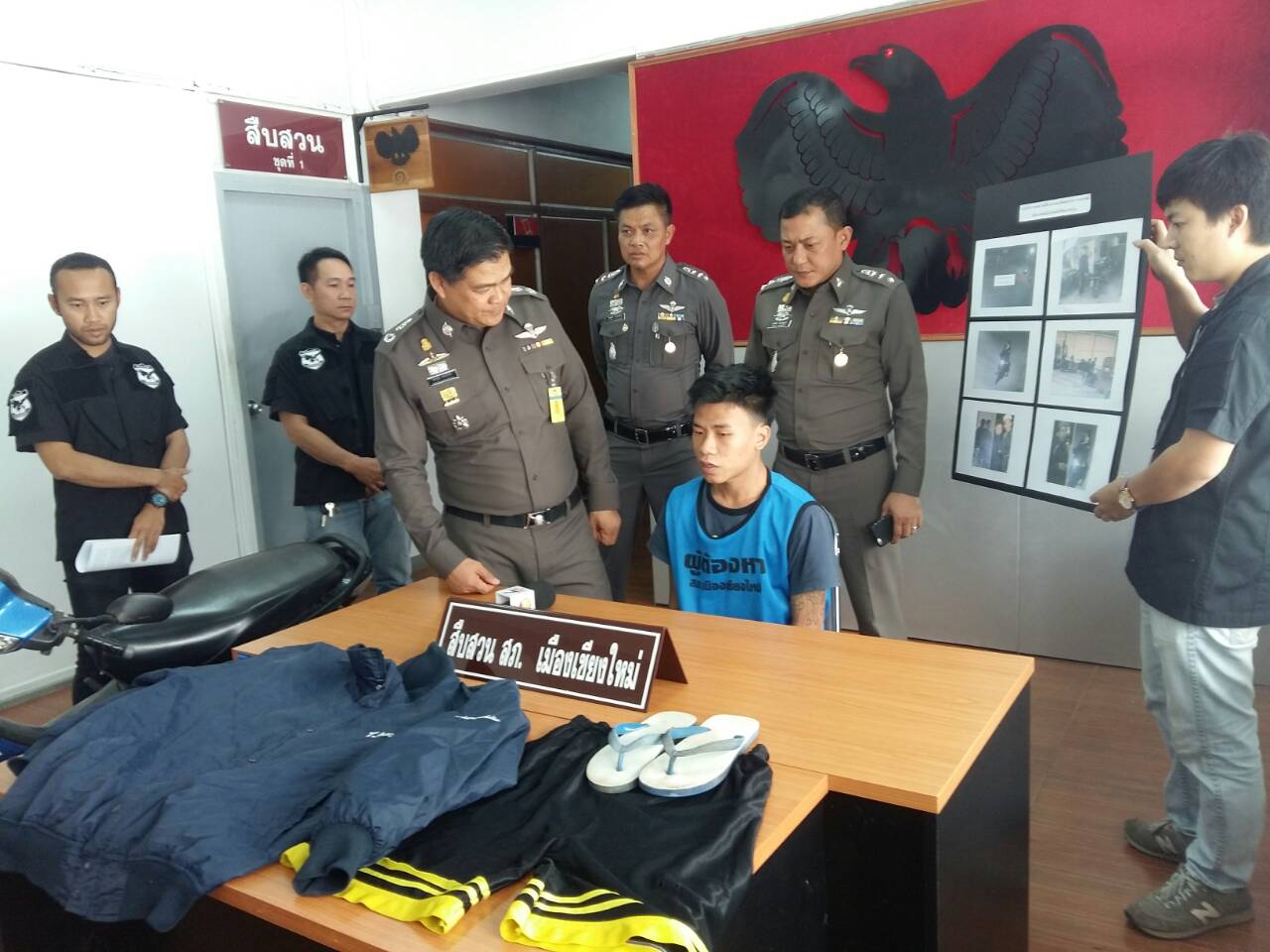 The police identified the bag-snatcher as 20-year-old Kittituch Kantiya and arrested him after tracking down the motorbike used in the crime, a black Honda Wave with no licence plate.
Kittituch told police he was robbing people to get money for drugs and alcohol. He was also caught on CCTV robbing another victim in the Mae Hia area.
Police are prosecuting the man and also issued a warning that as Songkran is soon upon us, bag-snatchers and robberies often increase.