Authorities are reclaiming 16 rai of land from encroachment in Mae Rim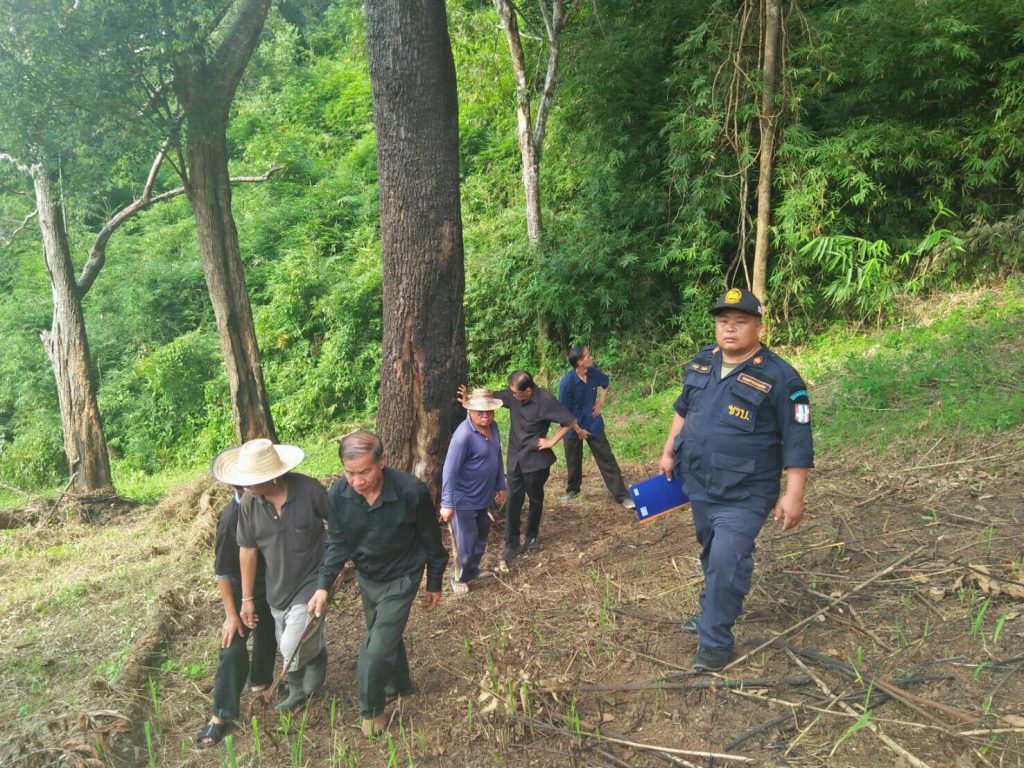 On October 11th, the deputy Mae Rim District Chief, accompanied by a community leader, forestry officers and police officers, visited Pong Yaeng Mae Rim to investigate forest encroachment. Amnuay Moonsom, 61, who has been living in the area for 10 years was prosecuted for encroaching four rai of land. He admits to the charge and promises to vacate the land after harvesting.
The authorities are also working on 12 rai of land with signs of fencing and deforestation. The damage to this land is estimated at 800,000 baht.