A Night with Jupiter
CityNews – National Astronomical Research Institute of Thailand (NARIT), has announced that in early April, Jupiter will be at its closest position to the earth in the annual cycle. NARIT will be opening up for any interested parties to come and observe the planet up close, an activity which they will do in four locations in Thailand, inviting 175 schools.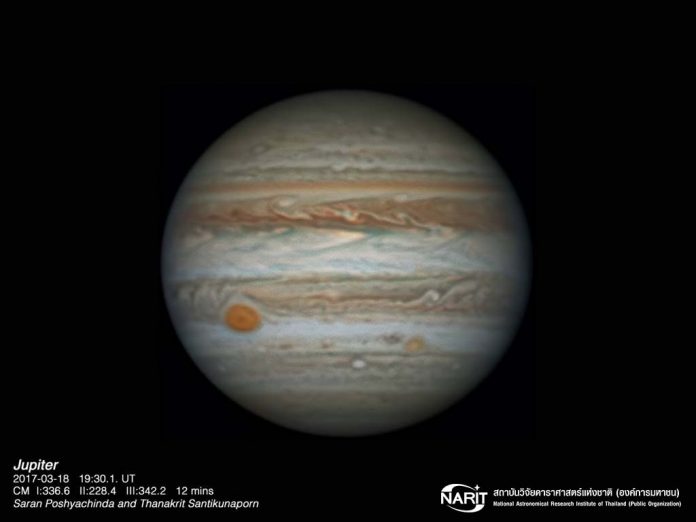 According to NARIT, the planet can be seen with the naked eye, but with Narit's telescope, details including its moons and atmospheric clouds will be seen too.
Interested parties can go to Sirindhorn Observatory, Chiang Mai University from 6.30-9pm on the 8th April. More information on www.facebook.com/NARITpage.
Sirindhorn Observatory, Chaing Mai University
Astronomical Research Laboratory, PB1 Building, 2nd floor, Department of Physics and Material Science, Chaing Mai University
239 Huay Kaew Road, Suthep Sub-District
Tel. 082 386 8155
Email: [email protected], GPS: 18.788527, 98.922413