Sunday Lunch & Pool Party
June 17
Sunday Lunch
Join for the mouthwatering Italian cuisines with A La Minute main course cooked to your liking, free flow pastas and pizzas, and home made dessert. From 12.30 – 3pm.
Prices: 
990++ baht per person (food only)
1,490++ baht per person (free flow Spumante sparkling wine)
Pool Party 
All day open house from 11am and enjoy a live performance from an NYC guest singer, Cassandra Kubinski from 7pm onwards.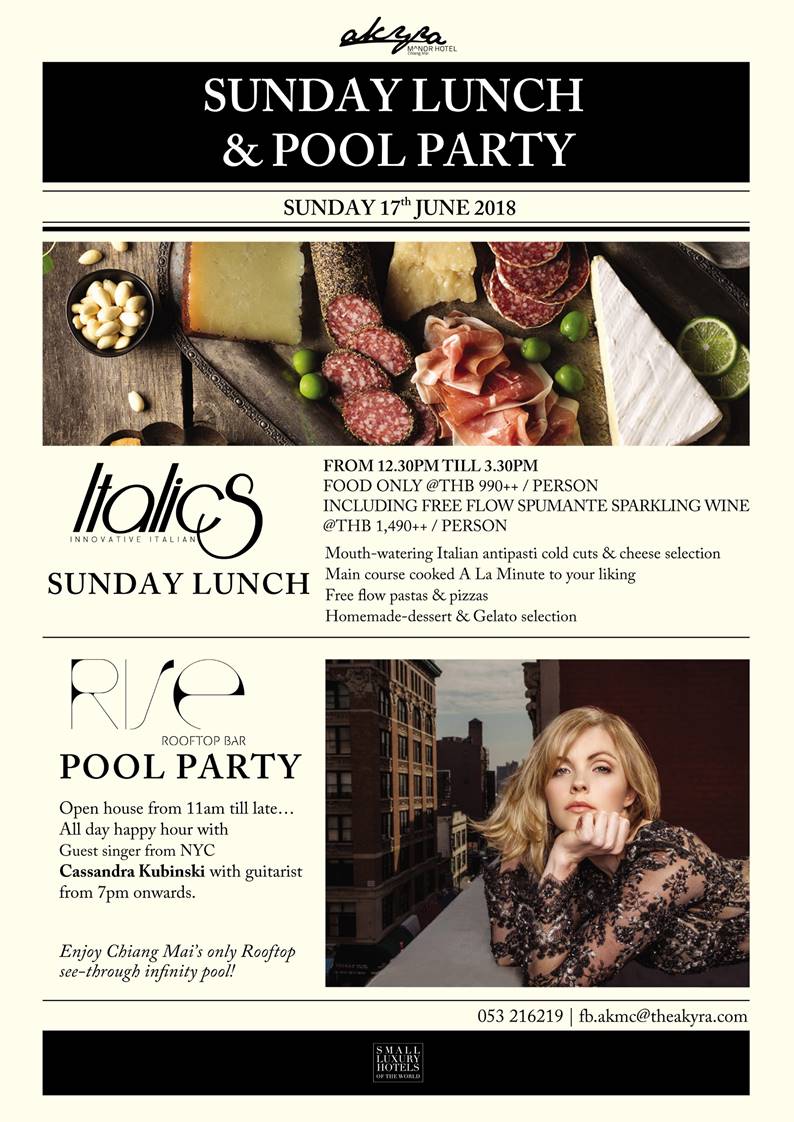 Event Details
Location:
Akyra Manor Hotel