Self Empowerment Course @ Earth Home Thailand (April)
April 21 - April 30
Imagine, what will you do if you understand how to re-program your thinking and behaviour so that it supports you to create the life and relationships you want. This is a life changing opportunity for you to transform your life for the better by investing quality time and energy in yourself.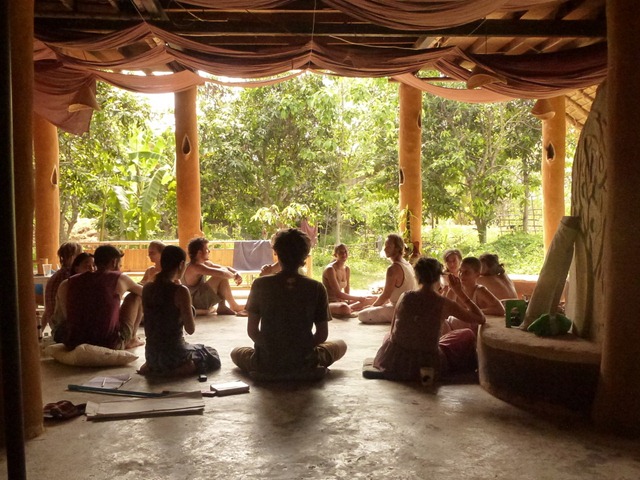 This two week fully immersive course supports you to build you Inner Foundation, uncover your strengths and talents and ultimately guide you to discover their life purpose. Whether your intention is to create more joy and peace in your life, create better connections with people, successfully navigate a life transition, or enjoy optimal well-being and health, this course will help you achieve your goals.
Our focus is on teaching you how to make changes from the inside out, by guiding you to free yourself from mental and emotional barriers. Pragmatic teachings, group and individual exercises will enable you to move from where you to where you wish to be. Various activities will take place including daily morning meditation, class room teachings morning and afternoon, evening documentaries and talks, group sharing and time in nature. This course is as much about learning and personal transformation as it is about relaxation and contemplation.
Price: THB 25,000 ($700) All transport, food, accommodation, teachings, outings included during two weeks.
Email: [email protected]
Course Link: sacred-place.com/courses/
Event Details
Location:
Earth Home Thailand, Chiang Mai