The Gate Theatre Presents: Almost Maine
October 25 - October 28
The Gate Theatre opens its season with "Almost, Maine," running for three shows on October 25-28 at Kad Studio Theater, KSK Shopping Complex.
Almost, Maine, a mythical 'almost' town in Maine, a state where the people "live life the way it should be lived."  Written by acclaimed actor and playwright John Cariani, "Almost, Maine" is a comedy made up of eleven short scenes that take a "whimsical approach to the joys and perils of romance, with a touch of magical realism" (New York Times).  A beautifully structured play with multiple surprise endings, Mr. Cariani describes it as a play not just about "falling in and out of love. It is just as much about the pain."
Executive Producer and Director Suman C. Tharan has assembled a talented team of associate directors and actors to bring this clever, quirky, and charming evening of entertainment.  You won't want to miss it!
Tickets are available online through their website: www.gate-theater.com or at the information desk at KSK.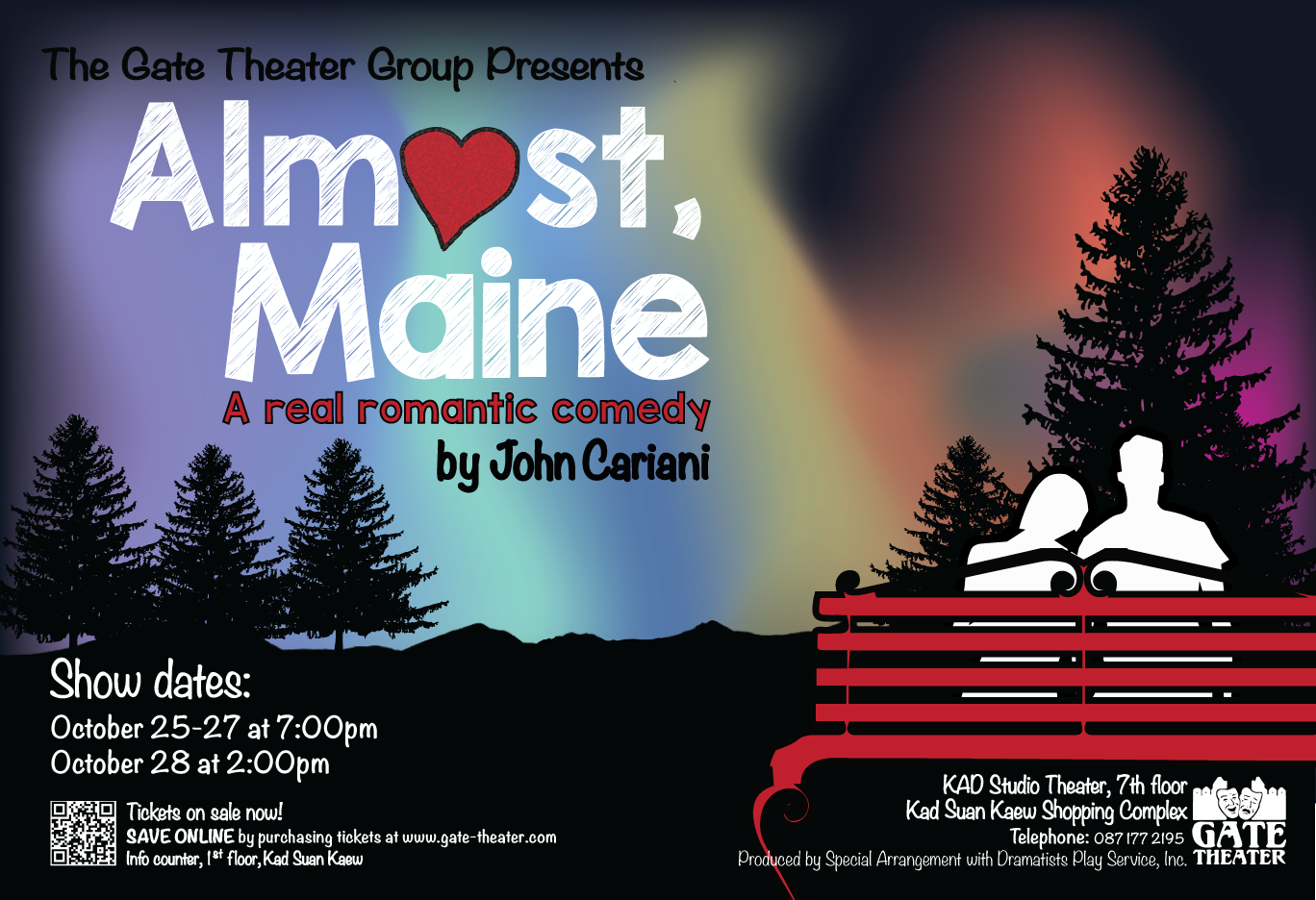 Event Details
Timing:
October 25-26 at 7.00pm // October 28 at 2;00pm (Matinee)