Film Night at Alliance Francaise Programme
February 2 - February 23
Every Friday night, Alliance Francaise Chiang Mai will be holding a free movie screening event with specially selected French films.
February 2nd
JE FAIS LE MORT (2012)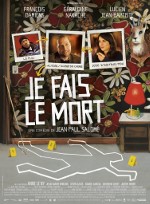 de Jean-Paul Salomé avec François Damiens
Géraldine Nakache, Anne Le Ny, Lucien Jean-Baptiste, 104 mn, Eng. Sub.
40-year-old Jean, an actor, is between jobs. He unsuccessfully tries to get audi-tions. His advisor at the unemployment office offers him a rather strange job: to stand in for a dead body in crime scene reconstructions. His obsession for details impresses the investigations and allows Jean to return to center stage in a delicate affair in Megève ski resort, out of season, after a series of murders…
A 40 ans, Jean, comédien, est dans le creux de la vague. Sa conseillère au Pôle emploi lui propose un job particulier : prendre la place du mort pour permettre à la jus-tice de reconstituer les scènes de crime. Son obsession du détail bluffe les enquê-teurs et va permettre à Jean de revenir sur le devant de la scène dans une affaire délicate à
February 9th
UN CHÂTEAU EN ITALIE (2012)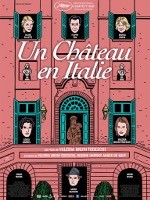 de Valéria Bruni-Tedeschi avec Valéria Bruni-Tedeschi, Louis Garrel,
Filippo Timi, Marisa Bruni Tedeschi, Xavier Beauvois, 104 mn, Eng. Sub.
A woman encounters a man. Her dreams resurface. It's also the story of her sick brother, and of their mother, a story about the destiny of a rich Italian industrialist family. It's the story of a family falling apart, of the end of an era and of a budding romance…
Louise rencontre Nathan, ses rêves ressurgissent. C'est aussi l'histoire de son frère malade et de leur mère, d'un destin : celui d'une grande famille de la bourgeoisie in-dustrielle italienne. L'histoire d'une famille qui se désagrège, d'un monde qui se ter-mine et d'un
February 16th
LES CONQUÉRANTS (2013)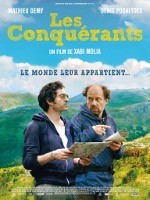 de Xabi Molia avec Denis Podalydès, Mathieu Demy,
Julie Kapour, Christian Crahay, Charlotte Krenz, 96 mn, Eng. Sub.
Galaad and Noé meet up at their father's funeral. Half-brothers, they have little in common, apart from an equal share of personal failures. Convinced that the evil eye has been dogging them ever since their father stole a sacred relic, Galaad convinces Noé to act. Suddenly adventurers, the two men set out in search of the stolen ob-ject, and in search of luck that has shunned them until now…
Galaad et Noé se retrouvent à l'enterrement de leur père. Demi-frères, ils n'ont pas grand-chose en commun, si ce n'est une collection d'échecs personnels. Persuadé que le mauvais œil les poursuit depuis que leur père a dérobé une relique sacrée, Galaad convainc Noé d'agir. Les deux hommes partent en quête de l'objet volé, et de la chance qui les fuit.
February 23th
ROCK'N ROLL (2016)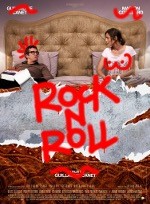 de Guillaume Canet avec Guillaume Canet,
Marion Cotillard, Gilles Lellouche, Johnny Hallyday, 123 mn, Eng. Sub.
At the age of 43, Guillaume Canet has every reason to be happy. Yet his life with Marion, his son, his country house, and his horses all make him look like a has-been. He seems to have lost his sex appeal. Guillaume understands that he must change everything, and fast. And he'll have to go to great lengths to do so, while his nearest and dearest look on with amazement…
Guillaume Canet, 43 ans, est épanoui dans sa vie. Sur un tournage, une jolie comé-dienne de 20 ans va le stopper net dans son élan, en lui apprenant qu'il n'est pas très « Rock », qu'il ne l'a d'ailleurs jamais vraiment été, et pour l'achever, qu'il a beaucoup chuté dans la liste des acteurs qu'on aimerait bien se taper. Guillaume a compris qu'il y a urgence à tout changer…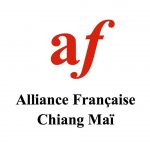 Event Details
Location:
Alliance Française