Film Night at Alliance Francaise January Programme
January 5 - January 26
Every Friday night, Alliance Francaise Chiang Mai will be holding a free movie screening event with specially selected French films.
January 5th
LES CHÂTEAUX DE SABLE (2013)
de Olivier Jahan avec Emma de Caunes, Yannick Renier,
Alain Chamfort, Jeanne Rosa, Gaëlle Bona, 104 mn, Eng. Sub.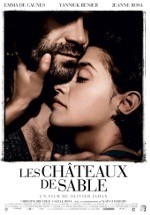 Éléonore's father has recently died and left her his house in Brittany, in the Côtes d'Armor region. The thirty-year-old photographer has been relatively successful, but business is no longer going well. She must absolutely sell the house.
Éléonore vient de perdre son père. Celui-ci lui a légué sa maison en Bretagne, qu'elle doit absolument vendre. Elle demande alors à Samuel, son ancien petit ami de l'y ac-compagner. Le couple va vivre un week-end riche en surprises et en émotions.
January 12th
CAPRICE (2014)
de Emmanuel Mouret avec Virginie Efira, Anaïs Demoustier,
Emmanuel Mouret, Laurent Stocker, Michaël Cohen, 100 mn, Eng. Sub.
Clément, a teacher, is overjoyed to the point of dizziness: Alicia, a famous actress who he admires totally, has become his girlfriend. Everything becomes complicated when he meets Caprice, an excessive and exuberant young woman who falls in love with him. Meanwhile his best friend Thomas starts to draw closer to Alicia…
Clément, instituteur, est comblé jusqu'à l'étourdissement : Alicia, une actrice célèbre qu'il admire au plus haut point, devient sa compagne. Tout se complique quand il ren-contre Caprice, une jeune femme excessive et débordante qui s'éprend de lui. Entre temps son meilleur ami, Thomas, se rapproche d'Alicia.
January 19 th
ORPHELINE (2016)
de Arnaud Des Pallières avec Adèle Haenel, Solène Rigot,
Adèle Exarchopoulos , Gemma Arterton, Vega Cuzytek , 116 mn, Eng. Sub.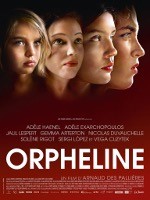 Four moments in the lives of four women. A little country girl, caught up in a tragic game of hide-and-seek. A teenager runaway who bounces from man to man be-cause anything is better than grim family life. A young woman who moves to Paris and has a brush with disaster. And finally an adult woman, who thought she was safe from her own past. Little by little, these characters form one and the same heroine.
Quatre moments de la vie de quatre personnages féminins. Une petite fille de la campagne, prise dans une tragique partie de cache-cache. Une adolescente ballotée de fugue en fugue, d'homme en homme. Une jeune fille qui monte à Paris et frôle la catastrophe. La femme accomplie enfin, qui se croyait à l'abri de son passé. Peu à peu, ces figures forment une seule et même héroïne.
January 26th
CORPORATE (2017)
de Nicolas Silhol avec Céline Sallette
Lambert Wilson, Stéphane De Groodt, Alice de Lencquesaing, 94 mn, Eng. Sub.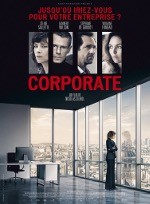 Emilie is a bright young workaholic manager in Human Ressources, working for a huge French agro-food company. Ambitious and dedicated to her job, she is a good soldier, ready to put ruthless methods of management into practice to meet the higher-ups' requirements.But, one day, one of the employees commits suicide at the company in front of her. Afflicted by the terrific death of her colleague, she will eventually realize that the company has to take its responsability too.
Emilie Tesson-Hansen est une jeune et brillante responsable des Ressources Hu-maines. Suite à un drame dans son entreprise, une enquête est ouverte. Elle se re-trouve en première ligne. Elle doit faire face à la pression de l'inspectrice du travail, mais aussi à sa hiérarchie qui menace de se retourner contre elle. Emilie est bien dé-cidée à sauver sa peau. Jusqu'où restera-t-elle corporate?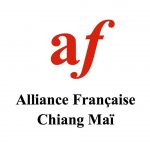 Event Details
Location:
Alliance Française