Dhara Dhevi Gourmet Delights
March 1 - April 1
The Dhara Dhevi Chiang Mai is pleased to offer the finest dining experiences with its renowned collection of restaurants.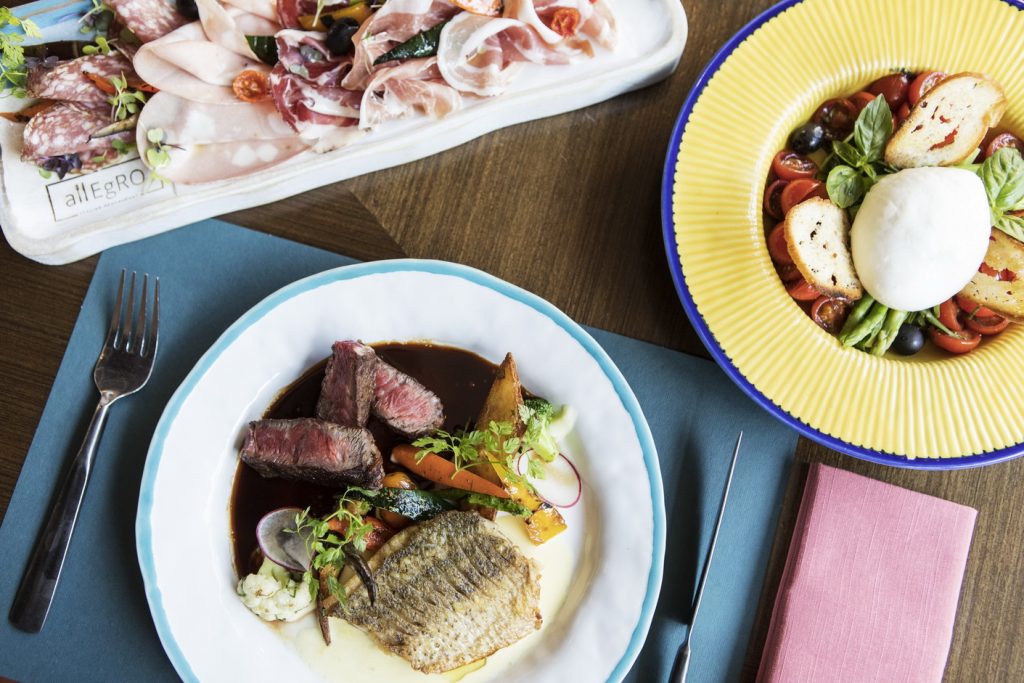 Allegro
CIAO – PESCE – CARNE
The Ultimate menu includes the chain's classic Surf & Turf, featuring steak and seafood main course of your choice; Prime Rib & Seabass Fillet, Chicken Breast & Salmon, Pork Belly & Tuna, Lamb Rack & King Prawns and Lamb Chops & Canadian Lobster.
On every Friday evening from 6.30 – 10pm. 1,200 baht net per person (food only)
Carnival Brazilian BBQ
The real star of the afternoon is the selection of dishes from the grill including perfectly grilled Australian beef steak, rosemary marinated lamb chop, T-bone steak, spicy Masala tiger prawns, and a number of other meats, vegetable and seafood treats.
March 25 from 12 – 3pm. 1,800 and 2,577 baht (include free flow Caipirinha )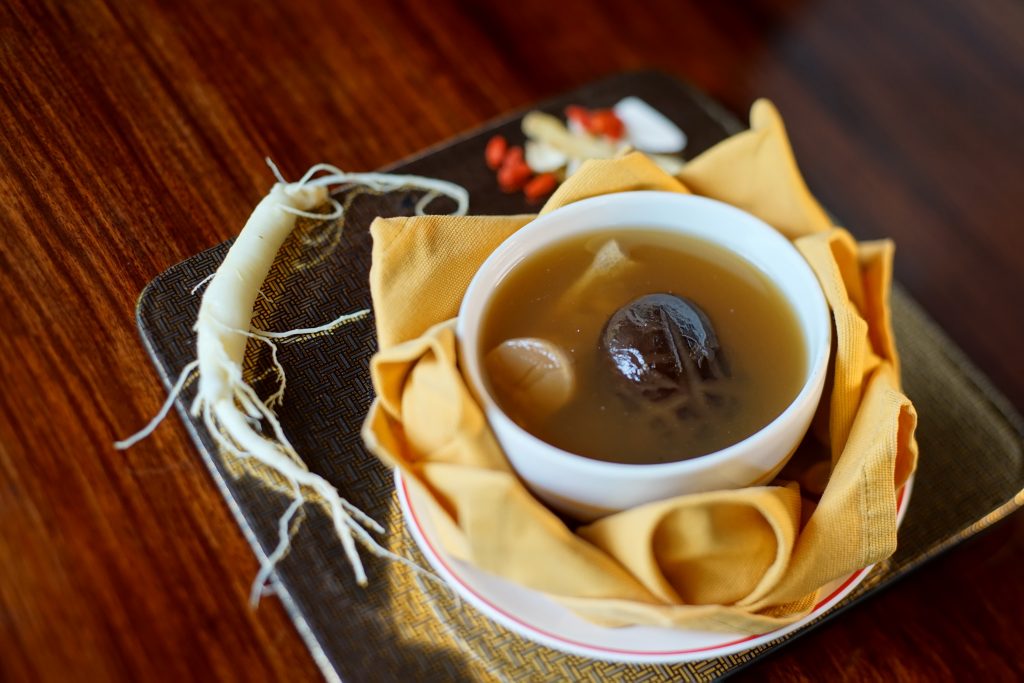 Fujian
Feast of Pheasant
Try the delicate dish of Superior pheasant meat clear soup, Stir fried pheasant meat with Japanese spring onions and garlic-ginger sauce, Steamed pheasant stuffed with Shiitake mushroom, Yunan Ham and garden greens, and Slow-cooked pheasant with whole abalone and fresh fish maw. Price starts at THB 550* per dish
Dhara Dhevi Cake Shop
Guests can enjoy a specially priced set including a Traditional Lemon Meringue Pie with Crispy Almond Biscuit accompanying hot tea or hot coffee for a delicious treat anytime. 155 baht net per set.
Easter chocolate delicacies will be available during March 24 to April 1st.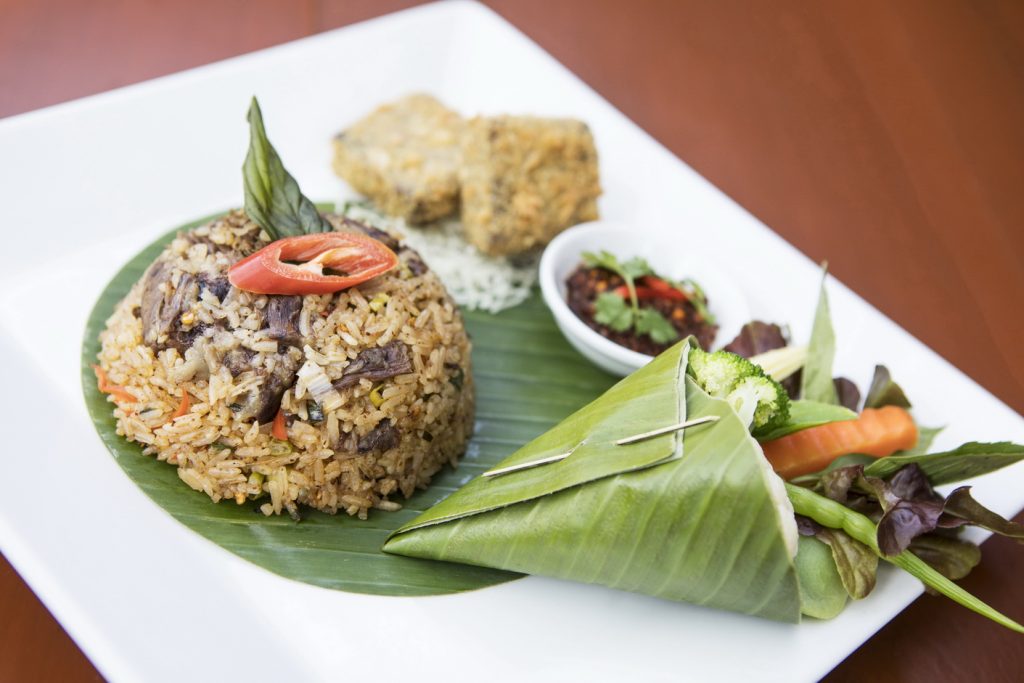 Le Grand Lanna
Authentic Pon-Yang-Kham Beef
The delicious dishes showcase such as Pon-Yang-Kham oxtail soup with Thai herbs, Pon-Yang-Kham oxtail spring rolls and Fried rice with spicy galangal-chili paste and Pon-Yang-Kham oxtail. 260* per dish
Farang Ses
The Flavours of France
Enjoy a five-course meal highlighting dishes such as Verbena cannelloni and crab meat with fresh herbs, Stuffed polenta with Canadian lobster porcini & trumpet mushroom, crustacean emulsion , and Braised Oxtail, Garlic croquette and parsley juice. 1,800* per person.
Flavour of the Organic Wine Dinner 
Chef Stephane Courtin from The Dhara Dhevi Chiang Mai, Chef Alexandre Demard from X2 Chiang Mai Riverside Resort and Chef Phubase Chuprakong from Akyra Manor Chiang Mai join together to showcase their culinary talents creating brilliant a six courses menu using the organic ingredients.
March 31 from 6.30pm onwards. 3,500 net per person, advance booking required.
Rice Terrace
Good Friday Seafood & Oyster BBQ Night on March 30
The real star of the evening is the selection of dishes from the grill including Grilled Rock Lobster, BBQ Mediterranean Sardine, Grilled Baby Sea-bass, Grilled Squid, Grilled Marinated Salmon Steak and Grilled Tiger Prawns as well as mixed seafood on ice with condiments. 1,800* per person (food only)
Akaligo
The menu features such appetizer delights as smoked salmon, homemade pate with onions and strawberry compote, Duck liver custard with chocolate caviars, cold cuts, Green asparagus with smoked duck, Poached egg with smoked salmon, Assorted Dim Sum and Sushi & Sashimi.
April 1st from 12 – 3pm. 1,600* per person (food only) and 2,488* per person inclusive of free flow wines and cocktails
Kasalong
Offering a wide range of delicious desserts, macarons, homemade pastries, cakes, canapés, and complimentary activities for children will be offered such as Easter egg painting, umbrella painting, fun games and more.
March 31st to April 1st. 550 net per person, half price for 6-12 years child (free of charge for child below 6 years)
Horn Bar
Buy One Get One Free' deal is available to all guests on cocktails, beers, juices, and soft drinks, from 5 to 7pm.