December Gourmet Delights at Dhara Dhevi
December 1 - December 31
Every month of the year the restaurants at The Dhara Dhevi Chiang Mai stage delicious food and beverage promotions. Eagerly anticipated by the city's diners and in-house guests, The Dhara Dhevi Chiang Mai offer exciting and exotic culinary experiences.
Taste Thai-inspired Tuna Dishes
Known for its delicately crafted contemporary and traditional Thai dishes, the resort's elegant Le Grand Lanna allows guests to dine amongst the unique beauty of Thai art, architecture and antiques. This month, the open-air restaurant's chefs are showcasing a prized ingredient – tuna – served in a selection of dishes that allow the popular fish's essence to shine through while being complemented by intriguing Thai flavours. Appreciate Le Grand Lanna's exotic ambience during a luxurious meal while enjoying succulent combinations such as Spicy seared tuna loin salad with kale, Thick red curry with seared tuna loin and crispy enoki mushrooms, and Stir-fried tuna with black pepper sauce. Priced at 500 baht per dish.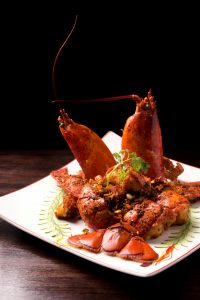 Savour Seafood Specialities
For the month of December, the charming Chinese restaurant, Fujian, is serving a selection of fresh seafood in a series of dishes sure to tantalise the taste buds. Select from sea bass, garoupa (grouper), bamboo fish, Red Sea crab and Phuket lobster deliciously prepared in your preferred style. Try garoupa steamed with tofu in a sour Teo Chew-style plum sauce, deep-fried sea bass with a tangy sweet and sour sauce and more. For guests wanting to further indulge in superb Chinese fare, Fujian's full menu offers additional Cantonese and Sichuan classics, along with contemporary dishes to be shared family-style from within its Sino-Portuguese dining rooms. Prices depend on current market price
Indulge in a Luscious Duck and Truffles
The gifted team at Farang Ses takes French fare above and beyond with this month's set degustation menu of five-courses featuring the key ingredients of succulent duck and delicate truffles. Led by Chef Stéphane Courtin, the memorable meal begins with an amuse-bouche followed by a terrine of homemade foie gras, celeriac cannelloni and apple marmalade. Next, savour a lightly smoked duck consommé with a parfait of black truffle and root vegetables, grouper served with both white and black truffles, and savoury slow-cooked duck breast. The evening's rich meal is completed with tea or Dhara Dhevi's special blend of coffee as well as a creative crème brulée made with passion fruit, coconut, cherries and red wine. While the cuisine will certainly stick in your memory for years to come, the restaurant's remarkable atmosphere, within a stunning Lanna-style teak building overlooking rice fields and coconut palms, makes for an even more magical experience. Priced at 2,200* baht per person.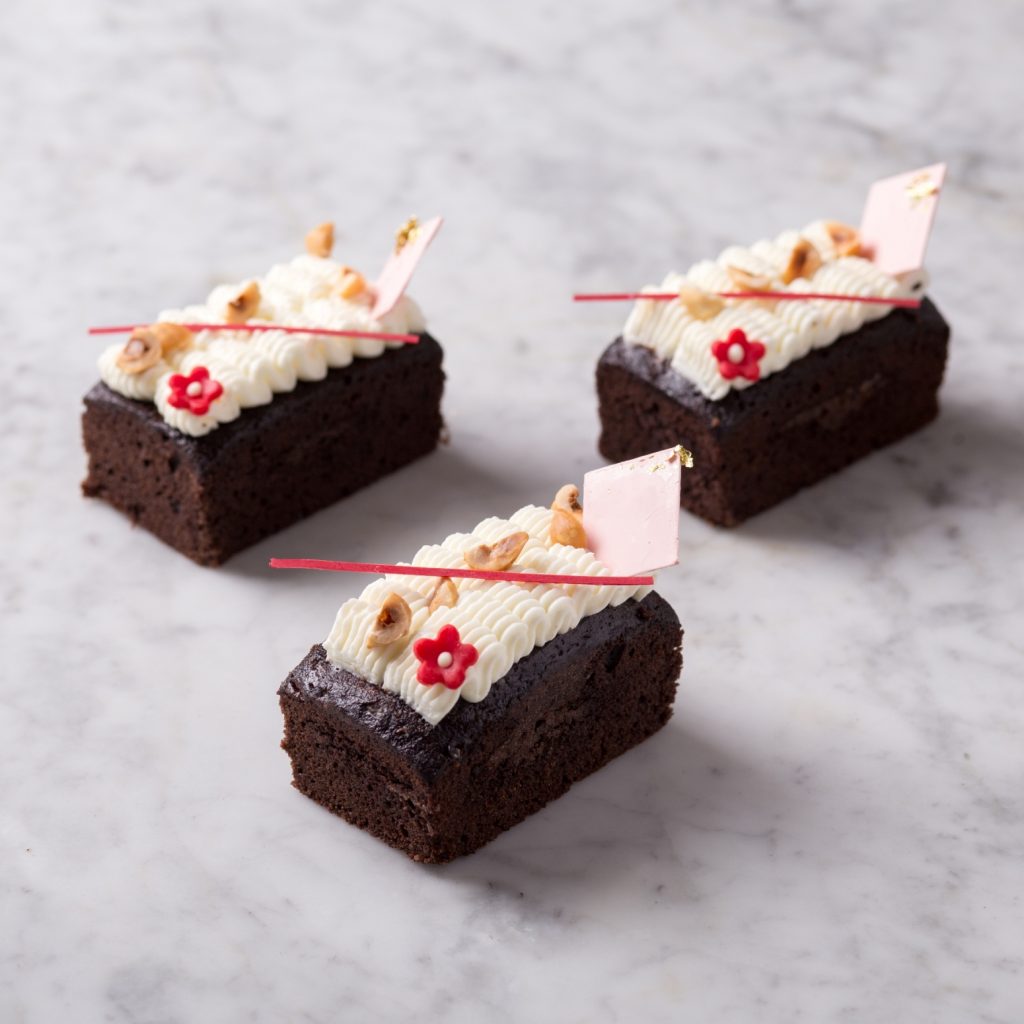 Delve into Decadent Chocolate Cake
Few can resist the sweet temptation of a perfect chocolate cake. If rich chocolate is your weakness, make your way to the Dhara Dhevi Cake shop for a specially priced set including a slice of moist chocolate cake served with your choice of fine tea or coffee. Nestled in Kad Dhara at the front of the resort, the enchanting Victorian-style tea salon and patisserie also offers a variety of other delightful desserts including creamy homemade ice cream, delicate macaroons and more to satisfy any sweet tooth morning, noon and evening. Priced at 155 baht net per set.
Ring Out 2017 Together at Jum Thong Hall
New Year's Eve is always a spectacular occasion at The Dhara Dhevi Chiang Mai and this year that tradition is set to continue with "An Elegance of Lanna" as the theme for the evening's celebrations. Join us in the Jum Thong Hall for an evening of fulfilling cuisine and fun celebrations on New Year's Eve. Pamper yourself with a festive feast showcasing culinary delicacies from the resort's acclaimed international restaurants. Those with refined tastes will revel in the selection of dishes and flavours, from creative appetisers, salads and cheese boards, to vast selections of fresh seafood on ice, smoked fish and charcuterie. The luxurious buffet continues with Italian, Thai, Japanese and Chinese specialities along with barbecue and carving stations, and more.
As you count down to midnight, enjoy artistic shows, entertainment from live band and fantastic fireworks to ring in the new prosperous year while indulging in an assortment of desserts. Please note that space is limited and advance reservations are required. Priced at 13,500 baht net per person including 1 bottle of Champagne per couple and 6,750 baht net per child (under age of 12)
*Prices are subject to 10% service charge and applicable government tax.