Zipping the Jungle Lines
Flying through tree canopies at hundreds of metres above the ground on a hot Thai summer's day is not everybody's cup of tea. In fact, it was downright terrifying for me. I have always been scared of heights and combine that with the number of articles I have published as deputy editor of Citylife about zipline accidents, I was hoping to ask for hazard pay before tempting this feat. But after Jungle Flight and Tripzii, who have now teamed up to provide jungle adventures bookable by a the click of a button, invited me to sample their services, I couldn't miss the chance to finally give zipline a go.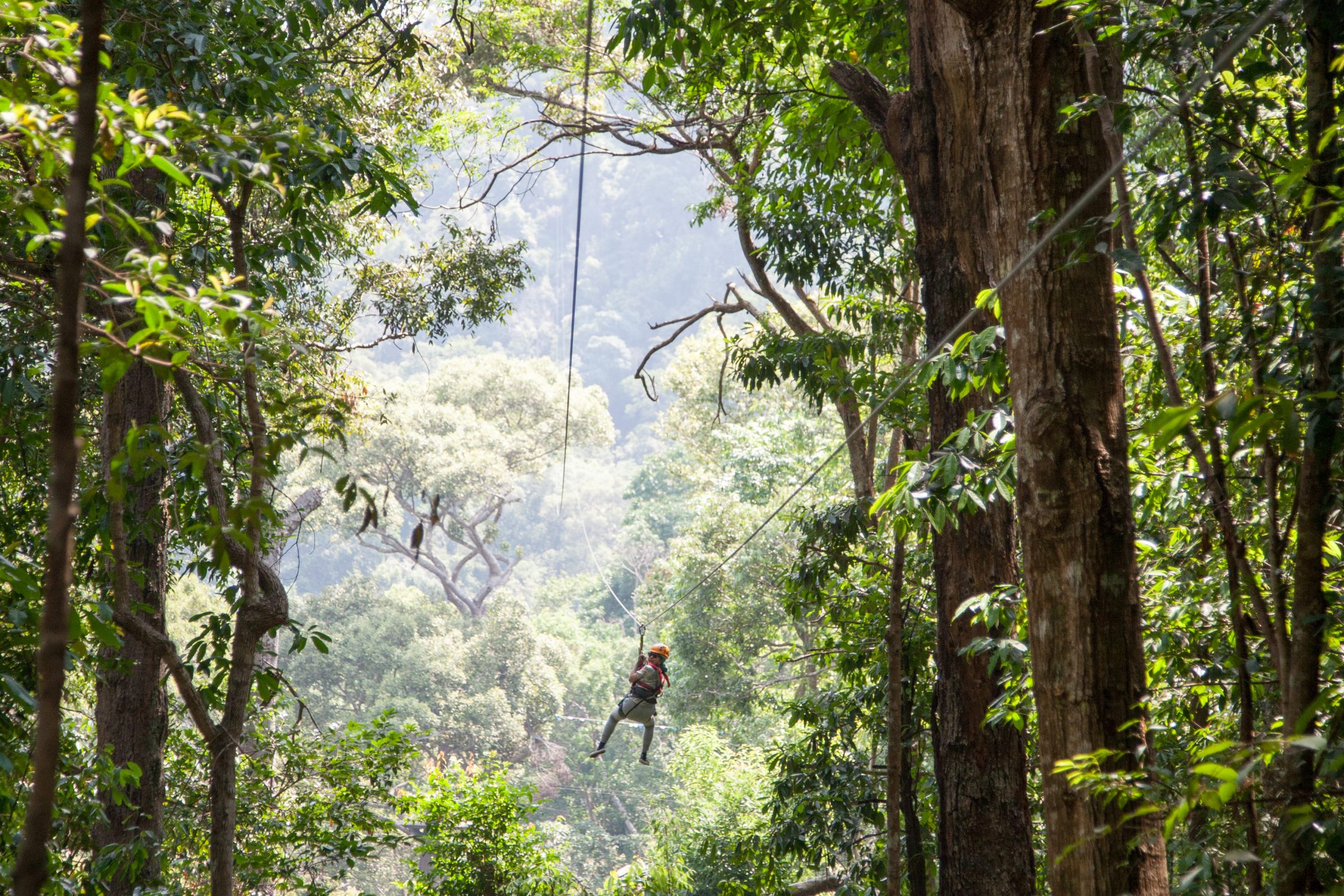 So I found myself half asleep on a minibus weaving its way up tight mountainous roads at 8am on a Wednesday morning last week, preparing myself for the unknown – my first zipline experience.
Pictures and videos cannot do it justice. Wide angle lenses and cleverly arranged camera angles help increase (or decrease) how high the zipline looks. After suiting up, double checking all the karabiners and being briefly instructed on how to zipline safely, we were walked down a muddy path to the first of over 20 lines to be zipped that day.
Starting off easy, the first line is a small ten second zip to the next platform, attached half way up a tree that towered over us, shading us from the warming sun. Easy, I thought rather smugly, looking down at the jungle floor a few metres below.
The second line, I was told was 300 metres long. Ahead of me, a group of Taiwanese tourists were unharnessing on the other side and it was our turn. One, two, three, I am pushed off the edge of the platform before I can shout stop. The zipline droops and I pick up speed. The floor disappears from beneath me and I am left dangling on what feels like spidery thin wire some four or five stories high. Before I know it my body is grabbed by a guide who unclips me and then reclips me onto a safety line before I can blink.
My heart was racing from both the thrill and fear accelerating in pace and speed with our coming challenges.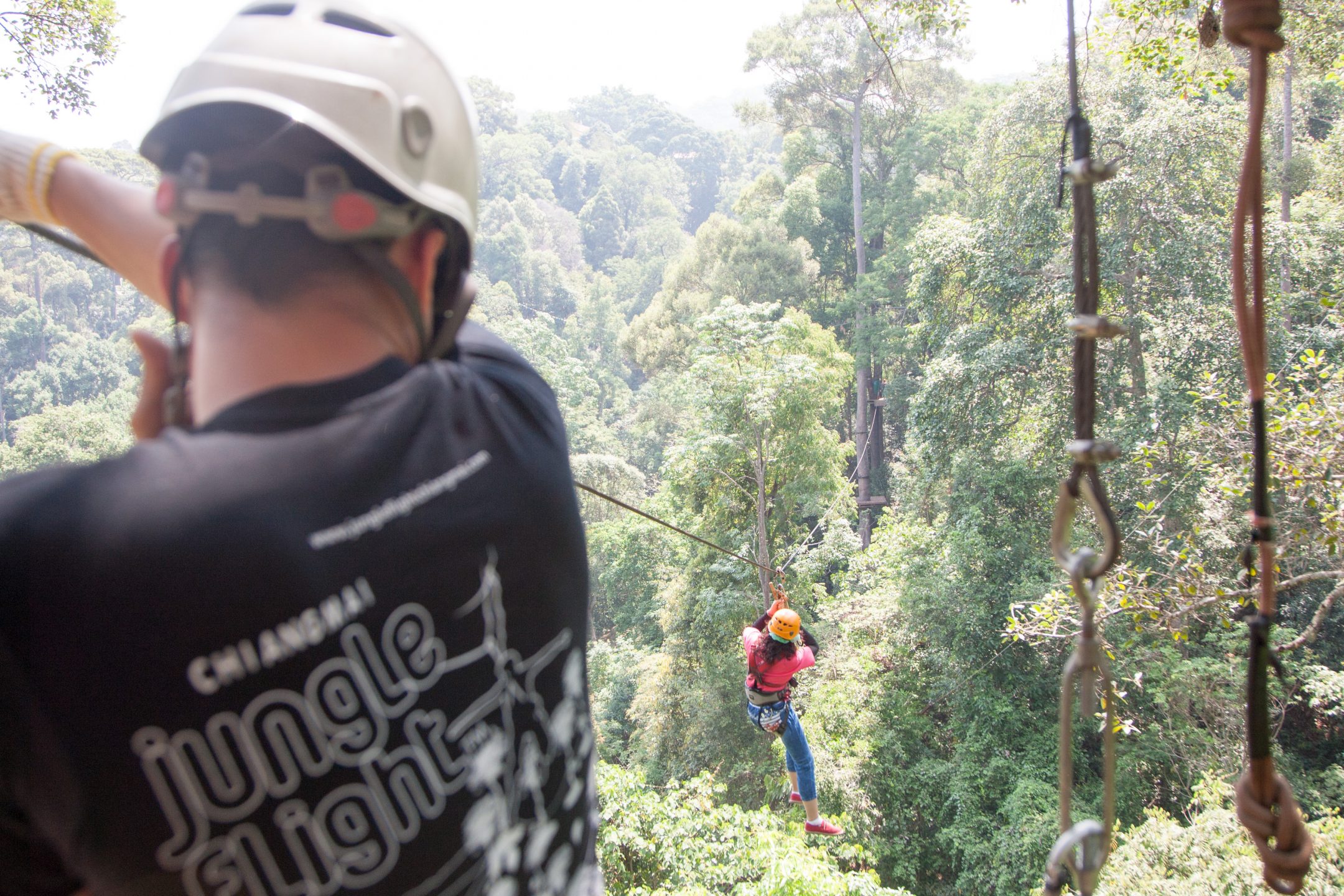 Next came the day's highlight. I won't spoil the surprise, but expect to be amazed, shocked, awed and holding on for dear life all at the same time. Just think of a zipline too long to see to the end and towering so far above the canopy that the jungle floor is hidden beneath it. It was exhilarating and I was sold. So this is what all the fuss is about!
Despite my concerns about the zipline industry, Jungle Flight and their staff were very professional and ever aware of all clients' safety. They were on hand, diligent and gave clear and concise instructions while keeping the mood exciting and fun. Zip after zip, line after line, I felt more relaxed and safe in the hands of our instructors.
After a snack break and some much needed water, it was time for their makeshift Roller Coaster, a 1,100 metre metal pole that twists and turns around the canopy with riders helplessly hanging from below. Although thrilling and fun, being thrown around tight corners at high speed while holding onto a static bar of metal did wreak havoc on my muscles and my tight grip left my hands rather raw. But again, the thrill propelled me onwards and before too long I found myself rather despondent as we faced our last challenge of the day. It was a drop off a platform some hundred metres up and we all had to abseil down like superheroes to terra firma below.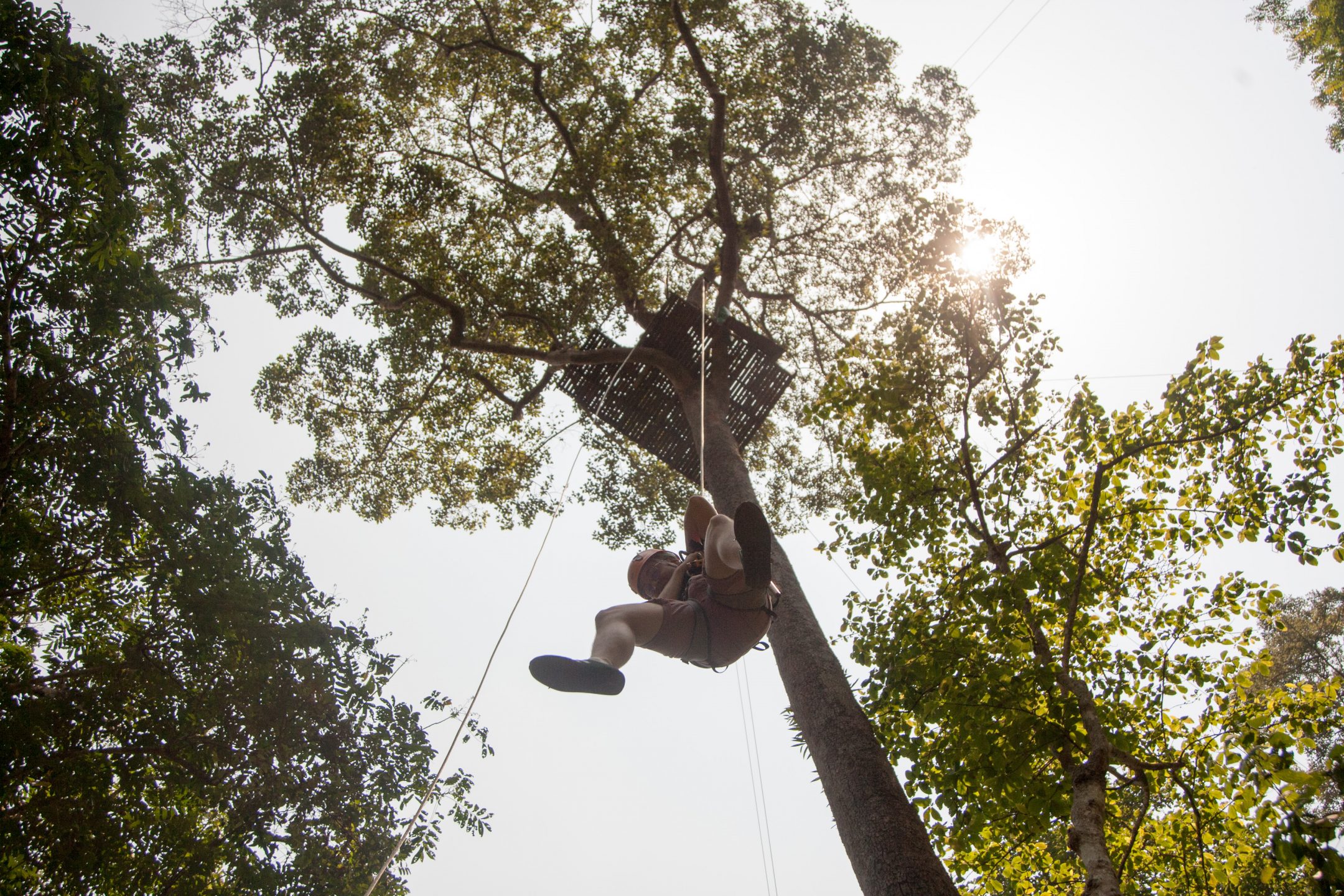 A free buffet of delicious food and one free t-shirt later, we were back on the bus, this time giggling and retelling stories down the winding mountain road home. But as the journey continued, I couldn't help thinking that the bus ride was actually far more terrifying than the ziplines, which were a surprisingly excellent experience that will draw me back again soon.
This trip was made possible by Tripzii.co, a local travel marketplace for tourists and locals looking to book a range of activities, experiences, trips and more. Their services are divided into two types, Joy Trips with tour companies, businesses and adventure guides and Local Experiences, where you can go out and adventure with local people for a more personal, real experience. Found out more at www.tripzii.co
To find out more about Jungle Flight and the packages they offer, book through Tripzii via clicking here, or visit their website to find out more at www.jungleflightchiangmai.com