Warm Your Festive Selves at the PingFai Festival3
Soda LEO present the PingFai Festival3 a warm and cozy winter festival packed full of stalls selling food, gifts, trinkets an more, along with bonfires and toasted marshmallows for you to enjoy.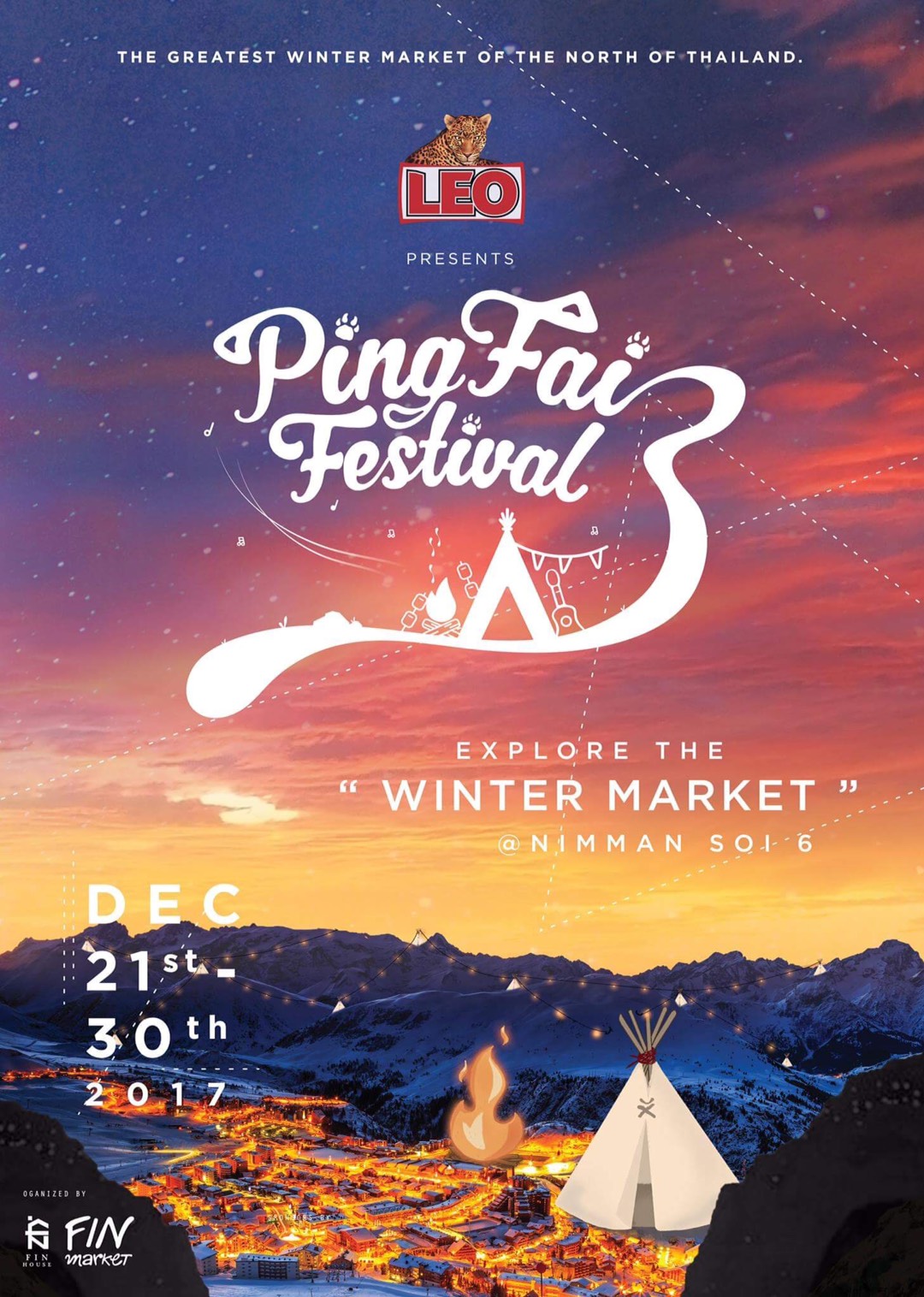 If you are in Chiang Mai this holiday season, one event not to miss out on is the PingFai Festival. In its third year now, the event has grown and grown from humble beginnings to bring you bigger bonfires, more stalls, the best marshmallow toasting in town and amazing live music every night.
A cool winter festival in the heart of the winter season in Chiang Mai brings the cool but cozy feel of the holidays to our northern city. There are over 200 booths selling all kinds of gifts, clothing, accessories, food and drinks. Live music includes big names such as PlayGround, Nap a lean, The Rube and The Mousses.
From December 21st to 30th, come and enjoy this amazing fiery and festive market at Prasert Land, found down Nimman Soi 6 or from the canal road near Chiang Mai University.
Event Details: http://www.chiangmaicitylife.com/events/pingfai-festival-3/