Visitor Escapes
Escape the heat and send your visitors to check in to a hotel and take a nap after a long day exploring Chiang Mai. With so much to choose from, you're spoilt for choice.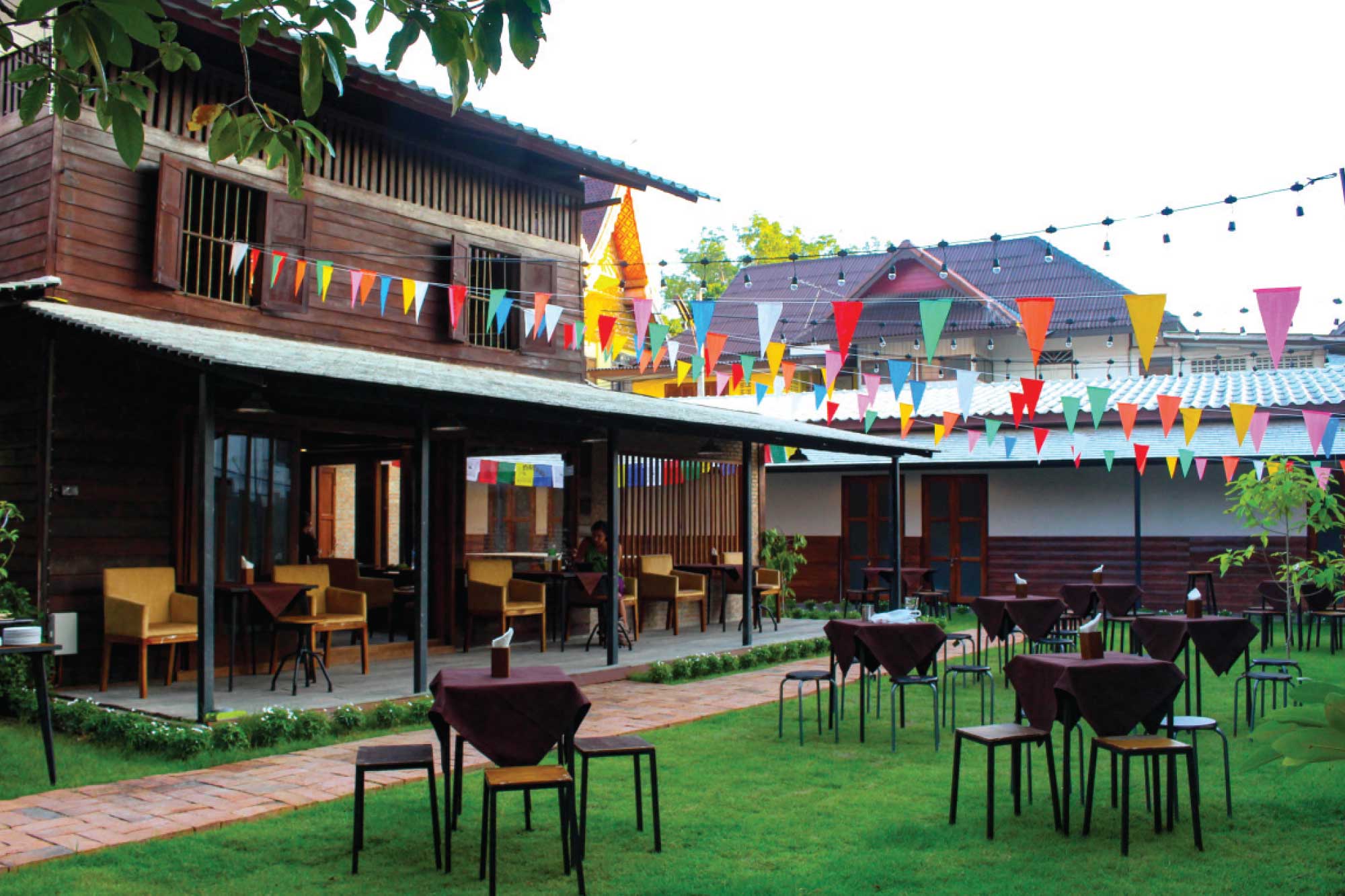 Monday Moon
This family run restaurant and guesthouse has a handful of rooms in a Thai wooden house for the weary traveller. But the highlight of Monday Moon is grandma's recipes which have been passed down from generation to generation. Their khao soy with a twist, which is made from scratch and with a selection of noodles and toppings to choose from including an intriguing onsen egg, is by far the favourite. The fusion pad Thai uses homemade sauce and is delicious. The restaurant also offers a surprisingly nice atmosphere in a lush green space situated right in the heart of the old city.
Open 10am – 10pm
65 Inthavaroros Road
(Right across from The District Office)
Facebook: mondaymoonrestaurant
084 608 4747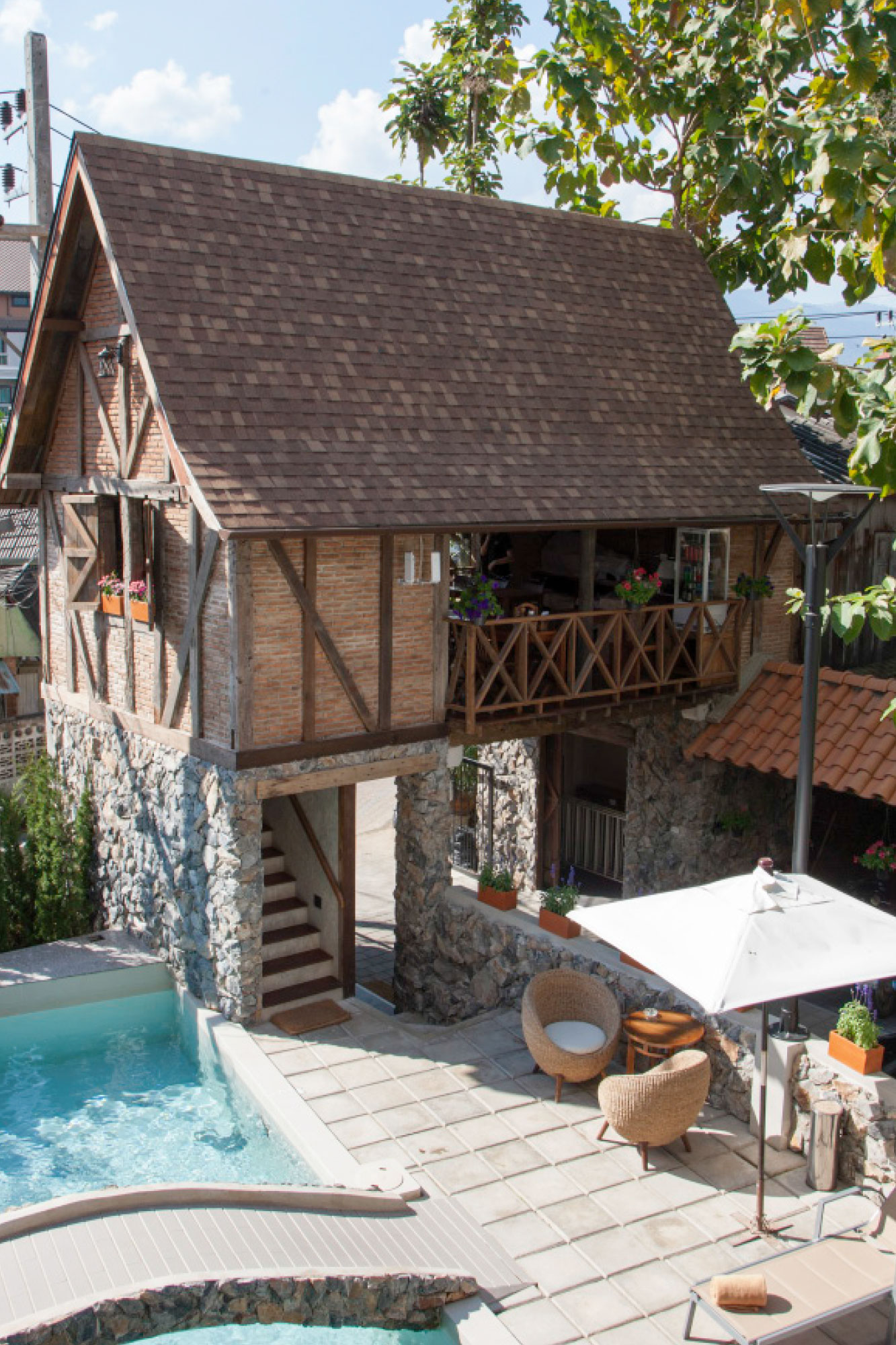 Le Charcoa Hôtel
Le Charcoa Hôtel, the sister of Charcoa House Restaurant, is a fantasy wooden Tudor house in the heart of the city. Old beams used as timber framing, brick works and cobbled stones makes you feel as if you are in some kind of surreal fantasy world where any second the sounds of clopping hooves on stone, clanking chainmail and clinking goblets of beer could be heard. The 19 rooms (all named after a Lord of the Rings characters) are well appointed and come with complementary breakfasts. A small pool with a quaint little bridge arching over it makes for a good spot to while away the day. If you want lunch at the Charcoa House, they can take you there and bring you back for free. Book in advance and you'll also be applicable for some impressive discounts on room prices this year.
Intawarorot Soi 3
Email: [email protected], [email protected]
Facebook: charcoahotel
www.charcoa.com
053 326 274-5 / 092 924 4452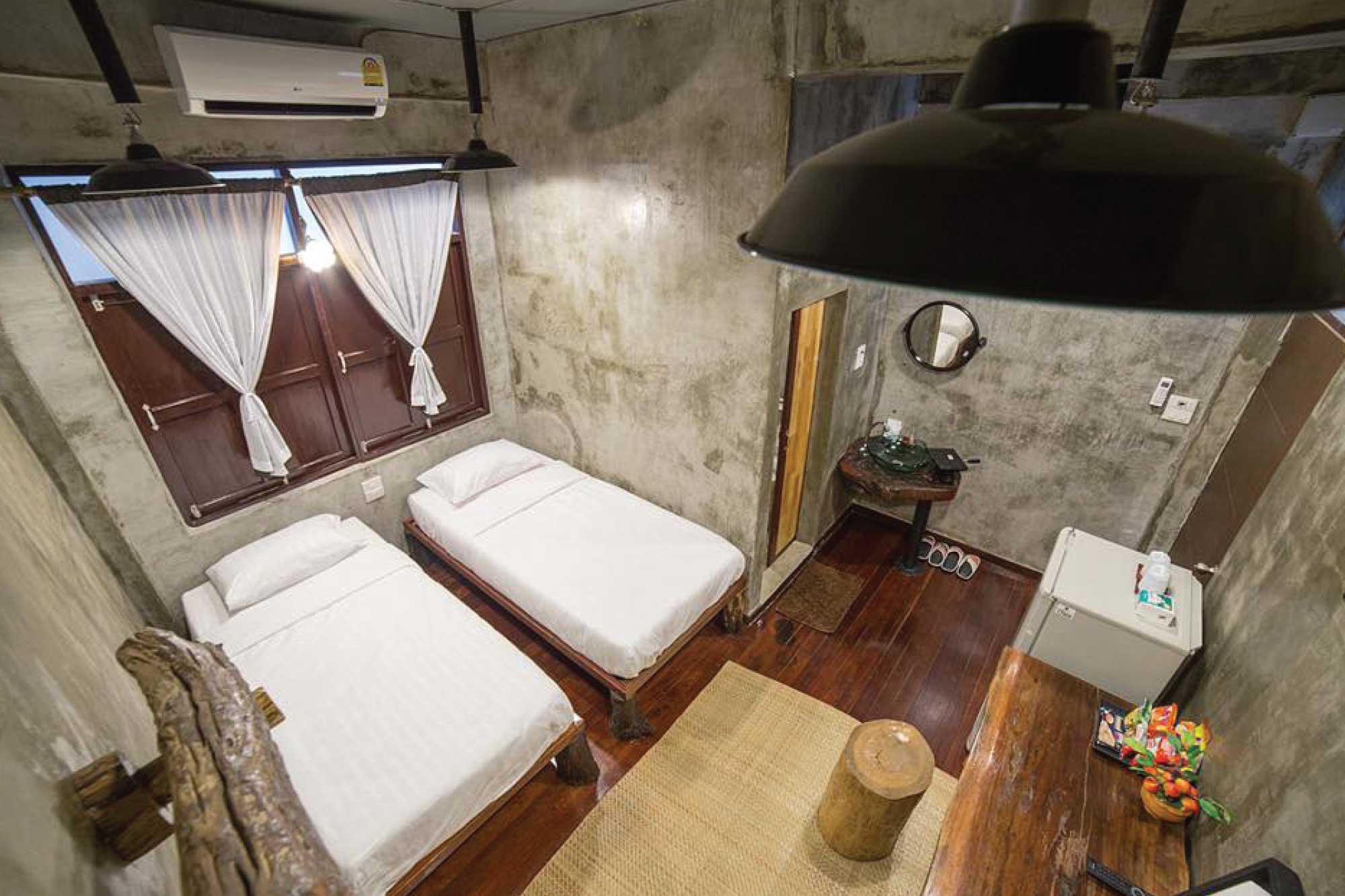 Yolo Chichouse
This old noodle shop has been renovated into a brand new hotel with a unique modern Chiang Mai design and comes with an in house café. The classic style of wooden borders, doors and banisters contrasts with the polished cement floors. At just 750 baht a night, these ten rooms are perfect for a nice home-base for that little city getaway. Each room comes with a tv, fridge, air-conditioning and an American style breakfast. The café serves up great teas and coffees throughout the day and has recently expanded to a savoury menu of steaks, French fries, nuggets and a few rice dishes too. The bakery is fresh and the drinks can be too if you go for one of their fruit shakes! An alright hub for any visitor to the city, Yolo Chichouse is well worth the visit. You only live once right?
Café open 9am – 8pm
105-109 Kaew Nawarat, Wat Gate
Facebook: Yolo Chichouse
LINE: @yolochichouse
Hotel: 092 556 8166
Café: 064 079 8984