Visiting Italian Michelin Stared Chef at Shangri-La (31st Jan-4th Feb)
Until very recently, local foodies had to either be rather wealthy, or save and scrimp, for the chance to travel abroad to experience a Michelin starred meal. But with the arrival of Michelin Guide to Thailand late last year (alas, not yet to Chiang Mai), local restaurants are upping their game; and just in the past three months, we have had the chance to sample nearly a handful of special treats by visiting Michelin starred chefs.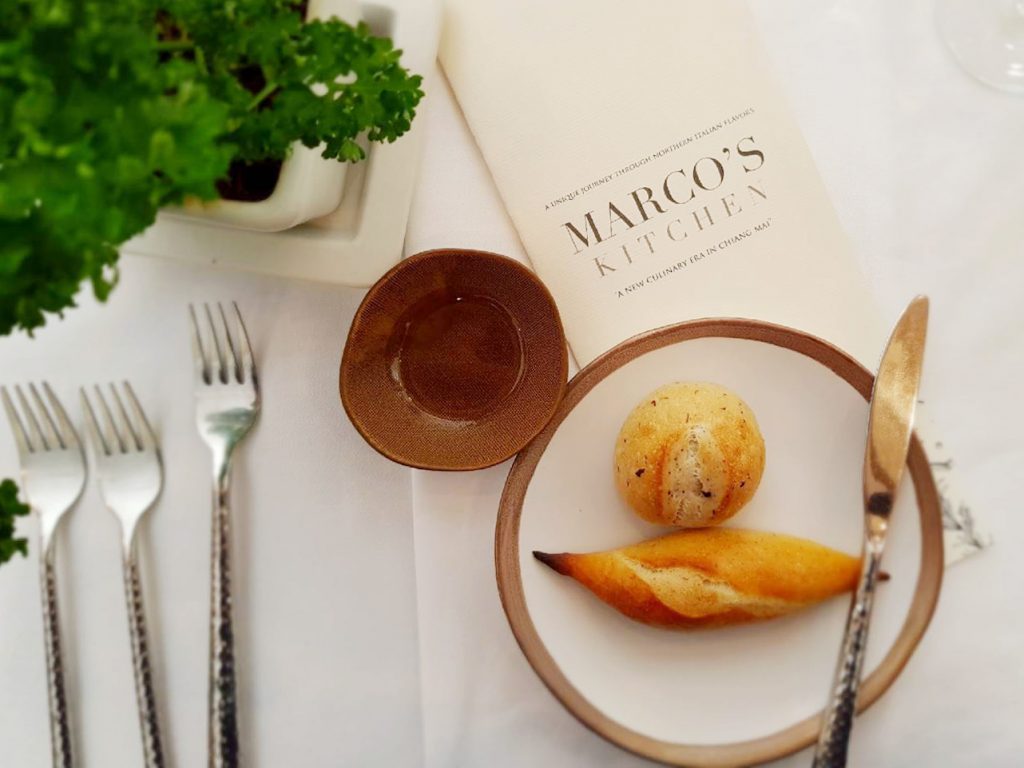 Leading the charge in elevating Chiang Mai's culinary standards, ushering in a new era of fine dining, is Shangri-La Hotel. With a dynamic team, led by Italian Executive Chef Paolo Pelosi and Italian General Manager Gabriel Lombardo, the hotel, which is already known for its famous Szechuan cuisine at China Kitchen and its popular international cuisine at Kad Café, is focusing on bringing quality and authentic Italian cuisine to Chiang Mai's diners, at Dhala Restaurant.
For the next few days, one of Tuscany's most important chefs, Marco Stabile, who has his own Michelin-starred restaurant, Ora d'Aria, where he is both resident head chef and co-owner, will be a visiting chef here in Chiang Mai. Chef Marco is known for reimagining classic regional dishes and bringing them into the 21st century, and since he has worked before with Chef Paolo, in Italy and in Japan, the two have been able to collaborate well prior to his arrival.
"I sent my recipes to Chef Paolo and he sourced all the best local produce," explained Chef Marco. "In Tuscany, we cook with very high personality, strong and bold flavours and each dish comes with history and a story. I want people to explore Tuscany through flavlours."
"Italian food in Asia is still very underestimated," explained Chef Paolo, "it is still only about pizzas and pastas. And while we are very proud of our pizzas and pastas, there is so much more to our cuisine that we want to introduce to the region."
Citylife was fortunate enough to have had a sneak tasting before tomorrow's launch and we can say unequivocally that Chef Marco delivers on his promise. Dishes are playful, with curious names such as 'The hen, and the eggs', a recipe adapted from his grandmother's kitchens, rich in ham broth, with a perfectly wobbly egg yolk just waiting to be burst, pops of smoked herring caviar hand carried from Tuscany by Chef Marco himself, a crunch of savoury crostini soaked in ham stock and with the richness of small bites of chicken liver mousse. Another favourite was the delicate but deeply flavoured Chianti styled slow cooked beef tortellini, simply swimming in a light and creamy lemongrass-infused sauce and topped with caper dust. And make sure you save room for the airy and light tiramisu espresso which is like biting into a cloud of espresso.
There will be a four course lunch menu for 1,588 baht net per person and a six course dinner with wine (Italian, of course) pairing for 2,488 baht net per person. For reservation please contact [email protected] or call 053 253 888