Two Star Michelin Chef Set to Wow at Shangri-La Hotel, Chiang Mai
China Kitchen, Shangri-La Hotel 6th-10th June 2018
Chiang Mai is no longer trailing behind Bangkok and Phuket as a gastronomic destination, thanks to the great chefs living and working in this city, restaurateurs and hoteliers who invite exciting world standard chefs to visit as well as our own great love of food. With the Royal Project producing such abundance and the growing number of quality imported goods, chefs have come here to inspire and to be inspired.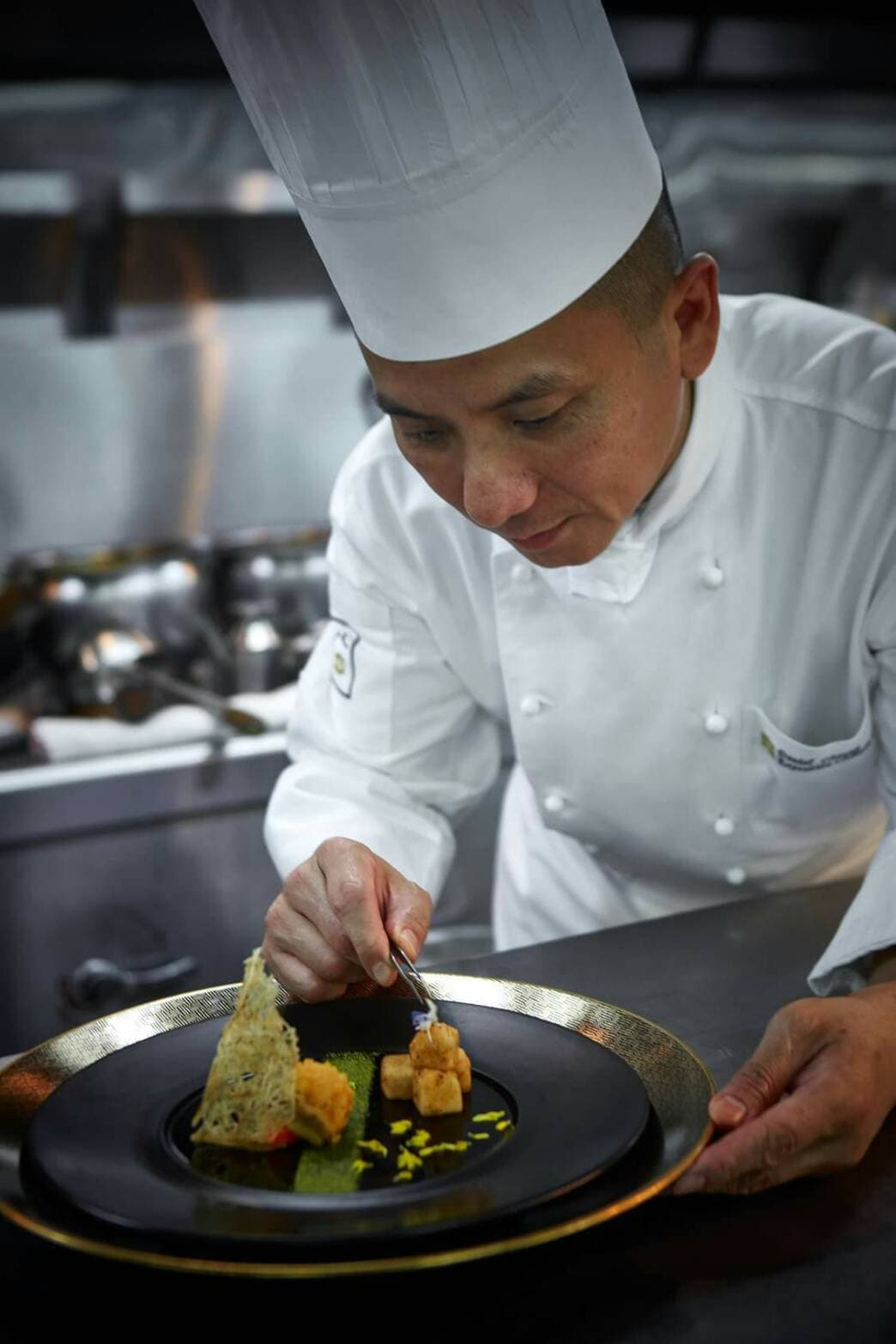 Since the beginning of the year two Italian Michelin stared chefs have visited Shangri-La Hotel, Chiang Mai, treating us, residents and visitors, to special experiences hard to find in our city. Next month the hotel will be inviting two stared Michelin Chef Daniel Cheung from Shang Palace, in Kowloon Shangri-La Hong Kong, who will be offering up a unique feast of traditional Chinese food with a twist of Western influence in its presentation and using widely acclaimed Cantonese cooking methods.
This culinary event will be a fabulous opportunity for all the foodies in our city who wish to meet and experience the passion of cooking by one of Asia's top chefs. He will be introducing his signature dishes, explaining his cooking styles, sharing secret ingredients and serving up dishes never seen before in Chiang Mai.
You can indulge yourself with nine dishes spread over seven courses in a set menu which normally would cost upwards of 5,000 baht per head, but which the Shangri-La is offering for a mere 1,388++ for the lunch set and 1,688++ for the dinner set.
The hotel's resident sommelier, the only one in Chiang Mai, has also selected fine wines to pair with the cuisine at an extra cost of 550 baht for three glasses and 990 baht for five glasses.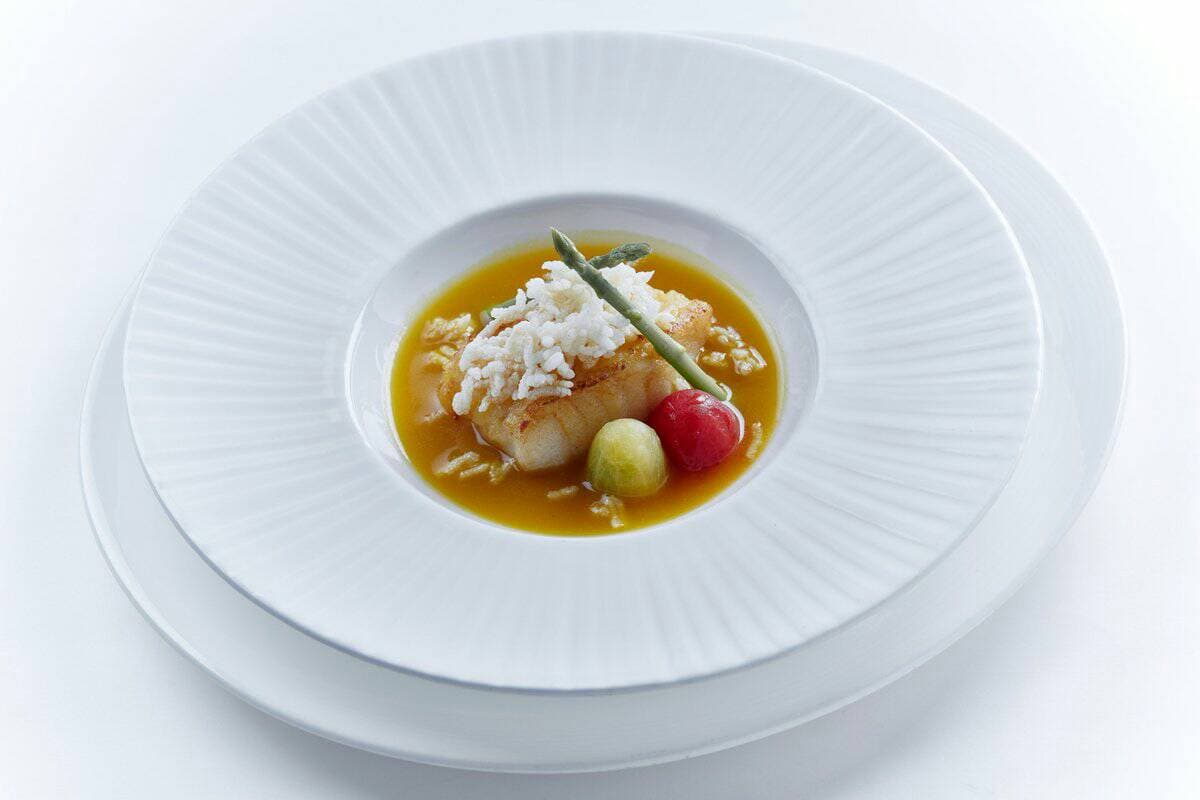 The highlights of the signature dishes include:
Marinated Shredded Chicken with Sichuan Peppercorn
A traditional cold starter in Sichuan cuisine, delicately presented by Chef Cheung who mixes edamame beans and shimeji mushrooms with the shredded chicken. The famed Sichuan peppercorn may be known to numb and tingle, but the depth and complexity of the dish's flavours and ingredients shine through.
Double-Boiled Pork Shank Broth with Sea Conch, Chinese Yam and Wolfberries served in a Young Coconut
Chinese Yam, Chinese wolfberries and sea conch are double-boiled in a young coconut for hours. The essence of these nutritional ingredients is all captured in the 'extraordinary container' – the young coconut. When the soup is brought to the table, its distinctive and refreshing aroma immediately impress.
Steamed Spotted Garoupa Fillet with Assorted Vegetables and Egg-White Sauce
The garoupa fillet is tenderly cooked in a rich fish broth and topped with a piece of crispy deep-fried Parma ham and shredded ginger.
Fried Rice with Minced Wagyu Beef served in a Whole Tomato
This creative dish is inspired by local Hong Kong flavours. Chef Cheung fills an emptied tomato with wagyu beef and rice, serving it with a rich tomato sauce. Its presentation is captivating, and diners only find out what is inside the tomato bowl when the lid is opened.
Stewed Pear with Bird's Nest, Osmanthus and Sweet Wine
The pear is stewed till soft and set aside. Sweet wine, fresh osmanthus and gelatine are cooked, stirring well the whole time, and then cooled down to form an osmanthus jelly. Before serving, the cooked bird's nest and osmanthus jelly are poured into the stewed pear. This exquisite dessert is believed to nourish the skin and lungs.
Please call (66 53) 253 888 for reservations.